Today has been a Playstation heavy day with a bunch of news coming out.
Huh, but where's the God of War bit? It wouldn't surprise me at all, I didn't believe that 2021 claim from the start.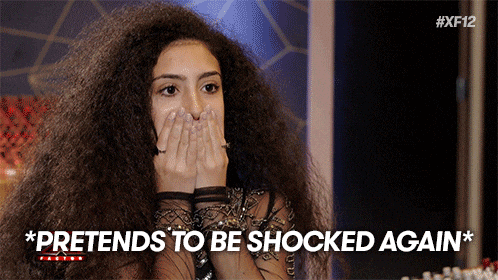 btw, I found this bit quite interesting
You're going to give away some more old games for free as part of Play At Home, but you've also increasingly released new games to PlayStation Plus subscribers, such as Destruction AllStars and Bugsnax . Is that something that's going to continue?
Yes, it is. We see this is a very interesting and innovative way to publish games and to make games available to our subscribers. It works for us as the publisher and we know that subscribers to PlayStation Plus love it.
Good to know they plan to push new games into PS+. I think it is a nice approach from them.
GoW was never gonna make 2021 anyway.
So next psvr is confirmed wired.
Here's hoping MS comes soon enough with there wireless implementation.
Games going PC. Well well, i hear a lot saying Xbox has no exclusive because games are on PC now. What's there take now?
It's a boring, non-inflammatory answer, but COVID is going to COVID for all developers. Sure there's the added aspect of Sony bending the truth when they build hype in the past, but nothing super surprising here.
At least Ratchet and Clank will be a fun 1-2 week summer game and hopefully HZD2 makes the window.
GT7, I believe that they intended to release in 2021 but needed to delay because of COVID related issues.
God of War 2, sorry, pandemic or no pandemic, that game was never coming in 2021 and everyone knew it.
I think that Forza Motorsport may come out in 2022. Head to head with GT is going to be interesting.
Can't wait to hear all the comments about why do you even need a PS5 now that the games are coming to PC (let's be real it won't happen) I will never understand why people got salty about console exclusives going to PC.
Not surprised about more PlayStation 4 exclusives heading to PC. I have said for over a year that before this current generation ends, all of Sony's first party exclusives will be on PC and whatever subscription service they end up focusing on (PS Now or something new) day freaking one. Just a matter of time.
I agree with Rand/Jez from last week's podcast that if Sony were to put their first party exclusives on their subscription service (again, PS Now or something new) that they would surpass Game Pass and yeah, I do believe that because they have a much larger user install base, more hardcore fans and quite honestly, they as of now have by far the best first party lineup of studios and games in this industry. Only Nintendo is equal or better depending on who you prefer.
God of War Ragnarok being delayed is no shocker at all. I been saying it for a while. I am however shocked that Gran Turismo 7 has been delayed to 2022. I thought that always had a better chance of releasing this year than Horizon 2 simply because they showed more of it and actual gameplay.
I still believe that Horizon 2 will be delayed to 2022. And even if it gets a release date for the Fall, I can still see it being delayed to 2022. 2022 will be what everyone was expecting 2021 to be.
As for PSVR 2, im not into VR gaming whatsoever as it's not I have any interest or intention on ever playing games. I personally believe that it's better suited for sporting events and concerts as opposed to games. But whatever. It should be wireless though. If it's not, ouch. Don't trip!!! lmao
Personally, im NOT a PC gamer whatsoever so Microsoft/Sony putting their exclusives on PC means literally nothing to me. As long as their first party exclusives are exclusive to their respective console, that's all I care about.
Exactly, shouldn't the hardcore fanboys only care if it's not on the other rivals console lol, never made sense to me. I also still call them exclusive too even if they're on your bloody toaster, because I consider the word exclusive to mean not on Xbox or PS. So to me the PS5 games hitting PC are still exclusive same with Halo hitting PC.
I have zero plans on buying a PS5 (not console war reasons dw) but I do have a decent gaming PC so maybe I will pick up some PS5 games down the track. Now we just need Switch games on PC

Reading interviews like this all I can think of is I'm glad we have people like Phil Spencer on Xbox.
Agreed. I consider games to be exclusive as long as they're not on the other two consoles in general. Since im done with Nintendo and only care about Xbox and PlayStation, as long as the exclusives don't go on the other console I care about, it's a full console exclusive to me.
Xbox took the full brunt of the bs complaints so others can follow suit, you'll notice this happens a lot of the time lol. The backlash was intense and I find it all stupid but now people are used to it so Sony does it which is good. It does get a bit annoying though Xbox does something and they get a lot of backlash for another company to do it and they get praise but that's life haha. It's just like how Samsung always mocks Apple about doing something then they end up doing it >.>
I am sorry, but I have to laugh how Sony just put up a title screen for God of War and tried to say it was coming out this year with a straight face

.
The majority of gamers who don't drink the PlayStation Kool Aid looked at that assertion and said "Nah. "
Just read into the Play At Home thing and that's not good or enticing at all. lmao. One game that's only available for the month. Only difference is that it's free but in general, Ratchet & Clank is $20 at most and can be bought usually for $10 new and sealed. Great game though and smart choice since the sequel comes out in June but the Play At Home initiative itself is crap.
EDIT: I should have worded this differently. If you "claim" Ratchet in the month of March, it is free to keep it forever. I meant that Ratchet is the ONLY game available for the month to claim and keep for free. Apologies.
wait that's weird. I thought it'd be like Epic Store giveaways every week where you get to keep the games forever, but just a month? A bit ehh but I guess it's a start.
I think it's a decent strategy to start with, as they said, Play at Home for older games, PS+ for newer games. There is this guy on Twitter called GermanStrands who makes these live screensaver like artworks for many games and he posts mostly Playstation stuff. He said that he feels Kena: Bridge of Spirits could launch directly into PS+ next month, and the interesting part is, the developer of the game follows him, responds to a lot of his posts, even retweets some of his stuff but never responded to this tweet or denying it, which felt a little sus to me, it could indeed happen! They released Fall Guys, Destruction All-Stars, Bugsnax all day 1, no reason they couldn't do that with Kena as well.

GG Sony! How 'innovative' of you to Pass the Games on to your subscribers!

But is it a free program? Because if so it's still a free game, right?
Damn, I worded my post incorrectly and have edited it. You do get to keep Ratchet permanently.