What a waste. No internal upgrades, just a switch XL. I'm staying with my model
More expensive than a Series S.
I've been saying for months that Nintendo would just release the same Switch but with a better screen and charge you $100 more. Being only $50 more does make this more appealing, but still…

Was Nintendo feeding false information or can we still expecting a version with better specs ? I have no incentive to make a jump to the OLED upgrade.
Maybe a better version with Zelda BOTW 2 ?
This would be great but it's Nintendo.


Thanks Nintendo for exposing a lot of insiders as frauds. DLSS my ass.
And thanks Nintendo for keeping my Switch state of the art

Highly skeptical of this now that we have learned of the OLED model.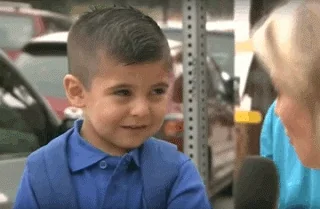 I guess I'm glad that I don't have to spend a bunch of money to update, fight the bots and scalpers, hope I get an early, more exploitable model but… I'm still disappointed.
Oof, didn't think about that. With a bit of luck, for about a hundred dollars more, you could add on 3 years of GPU too.
Who was it who posted after the new Mario + Rabbits on twitter that it only looks this clean because it was on Switch Pro? Was this Jason Schreier?
Can we agree that it's a terrible name? The official name is Nintendo Switch (OLED model).
Nintendo alternates wildly between good names and bad names. I keep seeing it as OLD model and thinking of the New Nintendo 3DS.
Honestly, he looks a lot better in the right-hand picture lol
Super excited for the lan port… hope we can just biybthe dock
Wonder how all them parents and grandparents are gonna know what Switch to buy.
What the hell is the point in this