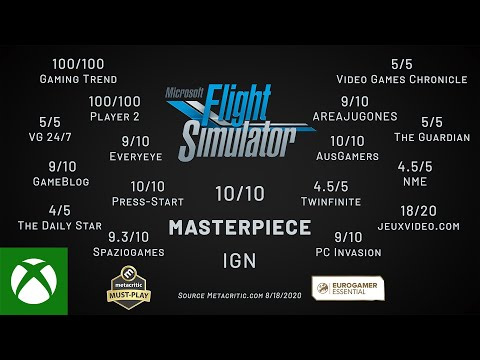 Hey guys! Strangely enough, MS Flight Simulator was the first 10/10 rated game on IGN from Xbox (yes, not even Halo CE, 2 or 3 got a 10 from them). It's not even on Xbox yet, and it is developed by a 3rd party studio.
I am fairly confident it is the first IGN 10/10 of many, and my question is: what do you think will be the first IGN 10/10 rated game from a 1st party Xbox studio (not publishing)? I know it is 100% speculation, but I'm just having fun here.
Here are my potential candidates right now (some not even announced yet):
Halo Infinite
Fable
Avowed
The Initiative's game
Hellblade 2: Senua's Saga
Everwild
Starfield
ES6 (if a 9th gen game)
inXile's AAA ARPG
Forza Motorsport
Forza Horizon 5
Doom Eternal sequel
Wolfenstein 3
Dishonered 3
Prey 2
Other, please comment!
As a little bonus, any metacritic very early guesses for some of these games?