A rather strong statement that any Activision/Blizzard IP can and probably will go exclusive without issue…
Great news indeed.
Well, let's go get WB, EA, and Capcom too then, shall we Nadella?
I kid, I kid.
Kinda.
But the Internet armchair lawyers told me otherwise!
I like Nadella. He doesn't seem evil like so many other corporate assholes are.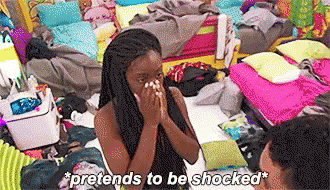 Basically saying that the reason why CoD shouldn't be exclusive because it would hurt Sony too much is a load of shit.
No shit, they could buy EA and Ubisoft and it would still be fine.
Man Idk The other place knew more about this than Nadella and Microsoft.
Just as any reasonable person predicted.
Don't you know the other place is full of merger and acquisition lawyers who 100% know what they are talking about

.
I remember the person who said that Microsoft would need to make Crash Bandicoot and Spyro multiplatform because anti-trust would demand it lol.
So Ubisoft Capcom and Sega and some independent studios as they come up is good with me.
TBH Xbox can make plays for them now if they wanted, they'd finish before AB and at most would move MS from #3 to #2 in revenue.
Oh that ResetEra thread about this is lovely if yall want a laugh.
Wouldn't mind a superhero IP like Batman to combat Spiderman. Add Crystal Dynamics, IOI, Avalanche Studios and support studio Certain Affinity and I'm good. Maybe Sega too to Crack open the Japanese cookie jar.
In fact he is a good man
He has a disabled son, and he said that his son's condition changed his view of life and made him a better person
Last year, he donated more than 15 million to Seattle Children's Hospital
It's rare to see a good corporate man , most of them are greedy who only cares about making money and destroying the lives of others
Ubisoft is smaller than I realized. Could get all 3 for like a third of what they are paying for AB
I mean it's all hard work on Nadella's part… immigrated to America, and worked his way up the ladder.