mega-ton drop-mic friday moment
In the 2021 predictions thread i predicted at least 2 AAA games launching into gamepass as well as a new Banjo Kazooie game being announced this year. Looks like we just gotta wait for that Banjo announcement now.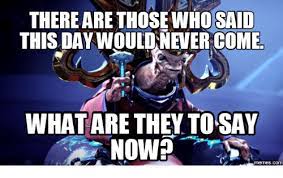 Spider-man will be next.
I'm not one to over exaggerate but this is genuinely the funniest thing that's ever happened. In history. It's even on xCloud FFS.
Someone check Phils background for a mitt.
I was gonna buy this. It being on Game Pass is really cool!
What makes it even more funny is realizing it won't be on PSNow. This is so goofy lol.
It feels like I have stepped into a weird alternate universe

. A Sony first party game launching straight into Game Pass and not their own service is wild.
Even Sony can't say no to Game Pass

, Xbox is on fire right now.
It boggles the mind why Sony would take the money to put this on Game Pass on a competing platform, but not use it to bolster its own subscription service, PlayStation Now, or on PS+, their crown jewel, by including it day one. Are they even invested in Now at this point?
It sounds like its a Top 10 PS game yearly in terms of sales. Stick it in either of those services and see income disappear and also create the expectation that future releases will be in those services. That's fine if services arw your priority.
I am wondering if this decision comes from the IP owner (it is not Sony), or if this is to test how they can benefit from a subscripcion model.
Damn, even Sony can't say no to a Game Pass check!
Cant wait till this spirals out of control with Bethesda games on PlayStation with the media.
"With Sony open to putting games on gamepass, what does this mean for the service on playstation?"
This was also my thought did Xbox go to Sony or did they go to the IP holder and showed them how much they could make with microtransactions in Game Pass?
I mean Sony was already forced to make it multiplatform so maybe?
BRUH LMAOOO WHAT
This can't be real. People were joking about this, no way it was true lol