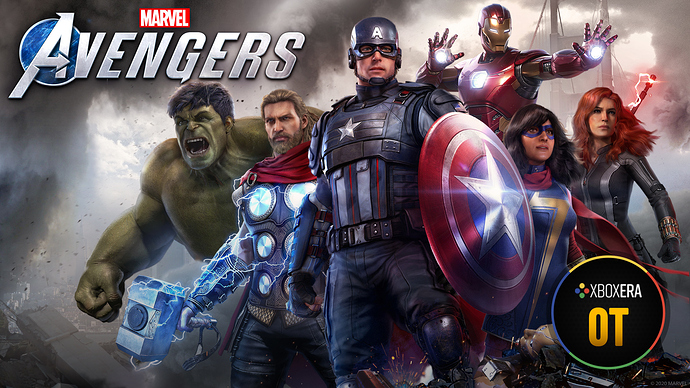 Description
Marvel's Avengers is an epic, third-person, action-adventure game that combines an original, cinematic story with single-player and co-operative gameplay. Assemble into a team of up to four players online, master extraordinary abilities, customize a growing roster of Heroes, and defend the Earth from escalating threats.
Factsheet
Versions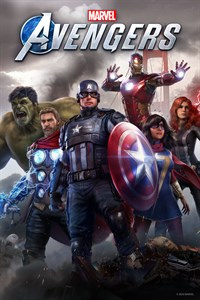 Standard Edition
Price: $59.99
Format: Physical and Digital
Content: Main game
Where to buy (digital):
PlayStation Store
,
Microsoft Store
and
Steam
Where to buy (physical):
Amazon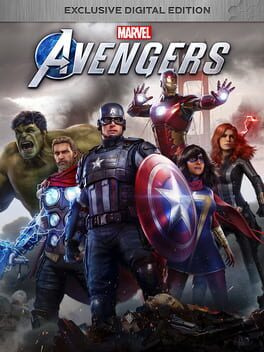 Exclusive Digital Edition
Price: $69.99
Format: Digital
Content: Main game, a unique Ms. Marvel nameplate, 1,000 credits and 72-hour early access
Where to buy:
PlayStation Store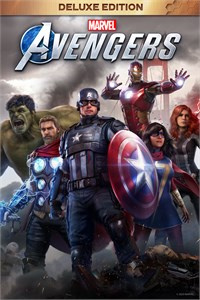 Deluxe Edition
Price: $79.99
Format: Physical and Digital
Content: Main game, the Obsidian Outfit pack, Obsidian-themed nameplates and 72-our early access
Where to buy (digital):
PlayStation Store
,
Microsoft Store
and
Steam
Where to buy (physical):
Amazon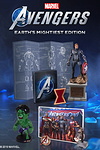 Earth's Mightiest Edition
Price: $199.99
Format: Physical
Content: The Deluxe Edition, a full color 12" statue of Captain America, an exclusive Steelbok, a Hulk Bobblehead, a Mjolnir Keychain, Black Widow's Belt Buckle, the Iron Man Prototype Armor Blueprints, Kamala Khan's Honorary Avenger Pin and a commemorative Avengers group photo
Where to buy:
Amazon
Story
Marvel's Avengers begins at A-Day, as San Francisco celebrates the opening of an Avengers West Coast Headquarters and an all-new helicarrier, powered by new experimental technology. The day turns tragic when a terrible accident results in mass destruction. Blamed for the tragedy, the Avengers disband.

Iron Man, Hulk, Black Widow, and Thor blame themselves for the mass devastation and the loss of Captain America. In the five years following A-Day, the team's absence has devastating consequences worldwide. A new organization has risen - Advanced Idea Mechanics, otherwise known as AIM. AIM believes that science – not Super Heroes – is the key to protecting the world.

A teenager Kamala finds herself developing extraordinary polymorphic and healing powers as a direct result of exposure to Terrigen Mists during the A-day incident. With the Avengers disbanded and Advanced Idea Mechanics turning public sentiment against Super Heroes, Kamala hides her abilities from the world.

Kamala's unwavering loyalty to the Avengers, intelligence, inquisitive nature, and ever-optimistic personality lead to a huge discovery when she uncovers a shocking conspiracy. As Kamala learns to harness and embrace her powers, she finds the will and the way to reassemble Earth's Mightiest Heroes.
Characters
Captain America / Steve Rogers

In an effort to develop an army of enhanced troops during World War II, a secret initiative of the US government injected Steve Rogers with an experimental Super-Soldier Serum, granting him the peak potential of human strength, endurance, and dexterity. Donning a red, white & blue uniform and armed with a Vibranium shield, Rogers fought the Axis Powers as Captain America, a defender of the innocent, and the Living Legend of World War II. Accidentally frozen in ice at the end of the war, Rogers' body was recovered and thawed out by the Avengers, who he then joined and eventually led. Following the traumatic events of A-Day, the Avengers are shattered by his shocking sacrifice.
Iron Man / Tony Stark

Tony Stark: billionaire, genius, inventor, philanthropist. Once the world's leading weapons manufacturer, a brush with death forced Stark to rethink his values and realize he could put his prodigious talents to better use. As a result, he developed his cutting edge Iron Man armor and helped found the Avengers – Earth's Mightiest Heroes united to protect the world against catastrophic threats. After the terrible events of A-Day and the Avengers' disbandment, a bitter Stark longs to blast back into action – and for redemption.
Black Widow / Natasha Romanoff

Raised from an early age in the top-secret Soviet Red Room program, Natasha Romanoff is the Black Widow, a dangerous super spy and master in the arts of espionage, subversion, and combat. Though she was trained as a government assassin, she ultimately defected from her original keepers and joined the Avengers to right the wrongs of her past, vowing to use her highly specialized skillset and signature Widow's Bite to protect the innocent. After the A-Day tragedy, Natasha goes undercover to help the victims of A-Day and clear the Avengers' name.
Thor Odinson

Legend tells of the son of Odin, heir to the otherworldly throne of Asgard – he is the mighty Thor, the God of Thunder! He found a second home on earth among the Avengers and devoted himself to protecting his adopted home from evil. With his enchanted hammer Mjolnir, Thor vanquishes any foes who may threaten his allies. After the events of A-Day, he no longer feels worthy of Mjolnir and leaves it behind for a humble life serving the people of Earth.
The Hulk / Bruce Banner

A massive dose of gamma radiation transformed the brilliant but meek scientist Dr. Bruce Banner into the jade giant known as the Hulk. When he reaches his emotional limit, Banner transforms into an immense, rage-fueled beast with superhuman strength, endurance and durability. The Hulk constantly battles with uncontrollable anger, but is a fierce companion on the battlefield. Not long after the tragic events at A-Day, Bruce Banner retreats into a permanent state as the Hulk, withdrawing to an abandoned Helicarrier in Utah and isolating himself from society.
Ms. Marvel / Kamala Khan

A whip smart Pakistani American young woman with an optimistic personality, Kamala Khan is fueled by a profound desire for positive change and is determined to combat injustice wherever she finds. Kamala has been an Avengers fan girl since she was a child – besides thinking they are just cool, she admires them (and especially Captain Marvel) because they represent the best humanity has to offer – and on a deeper level, they inspire her to become the best version of herself. Kamala was exposed to Terrigen Mist during A-Day, which activated the dormant Inhuman genes within her, awakening her healing factor and polymorphic powers. She's been hiding her abilities for years, but soon adventure will call her to action from her home in Jersey City and inspire her to become a hero in her own right.
Post-Launch Characters
Hawkeye / Kate Bishop

Kate Bishop will be the first new Hero introduced to Marvel's Avengers after its launch. Kate's Operation, "Taking AIM," kicks off in late October featuring a new villain and new mystery. Bishop, who is mentored by Clint Barton, comes with distinct Heroic Skills and takedowns that only an Olympic-caliber gymnast and master archer like Kate can pull off.
Hawkeye / Clint Barton

Kate Bishop's Operation story is just the first half of the two Hawkeyes' Story Arc. Clint Barton's Hawkeye takes the stage in November to complete the double-feature and lay the groundwork for what's next.
Spider-Man / Peter Parker
(PlayStation Exclusive)

Crystal Dynamics' own take on Spider-Man is coming to Marvel's Avengers on early 2021 exclusively on PlayStation.
Beta
The Beta will be available in the following dates:

August 7-9: PlayStation Advantage Closed BETA: The first BETA weekend will be available for those who have pre-ordered Marvel's Avengers on PlayStation 4. Pre-load will be available on August 6.
August 14-16: PlayStation Advantage Open BETA & Xbox/PC Closed BETA: The second BETA weekend will be open to the entire PS4 community as part of the PlayStation Advantage partnership. Additionally, those who have pre-ordered Marvel's Avengers on Xbox or PC will be able to jump in and play. Pre-load will be available on August 13.
August 21: Open BETA for All: August 21 – 23 will give all fans across all platforms a chance to jump in and play the Marvel's Avengers BETA! Pre-load will be available on August 20.
Please head to the official Marvel's Avengers website to check all the frequented asked questions, including details about beta progression and rewards.
PC Specs
Minimum Specs:
OS: Windows 10 64-bit
CPU: i3-4160 or AMD equivalent
8GB RAM
NVIDIA GTX 950 / AMD 270 (min 2GB video ram)
DirectX 12
75GB HDD space
Recommended Specs:
Windows 10 64-bit
CPU: Intel Core i7 4770K, 3.4 Ghz or AMD Ryzen 51600, 3.2 Ghz
16GB RAM
NVIDIA GTX 1060 6GB or AMD Radeon RX 480, 8GB.
DirectX 12
110GB SSD space
Screenshots
Trailers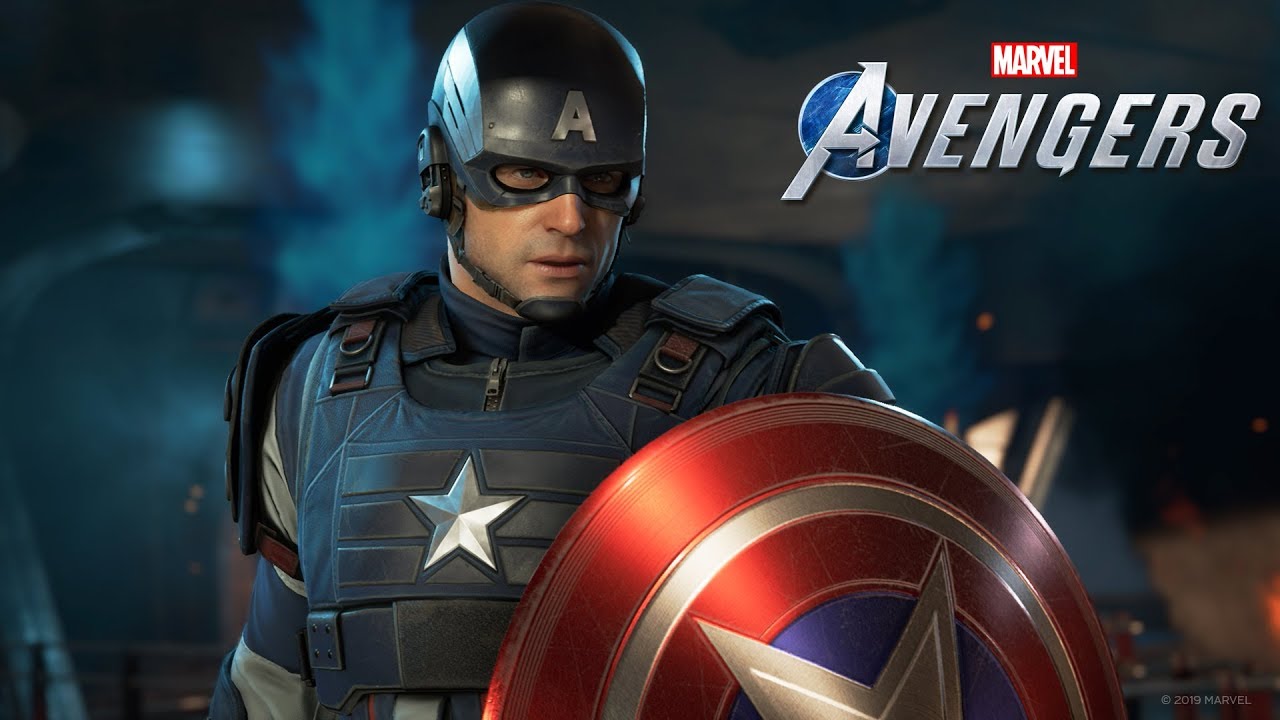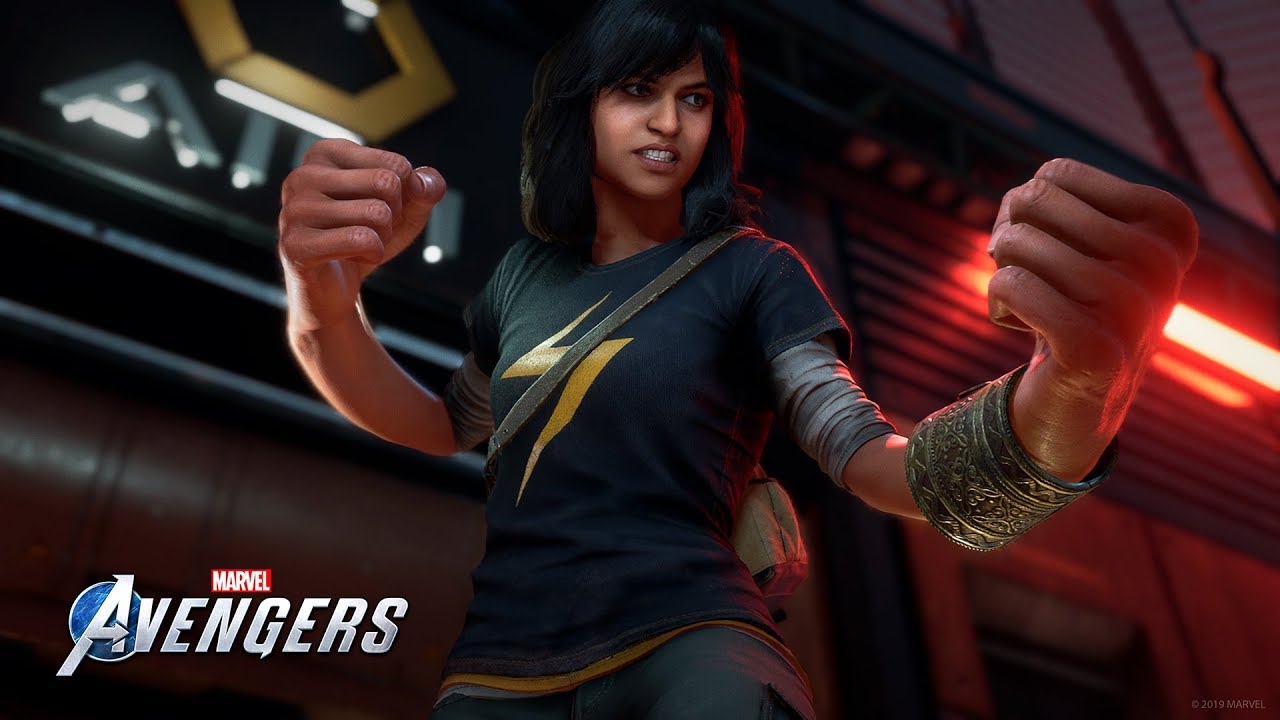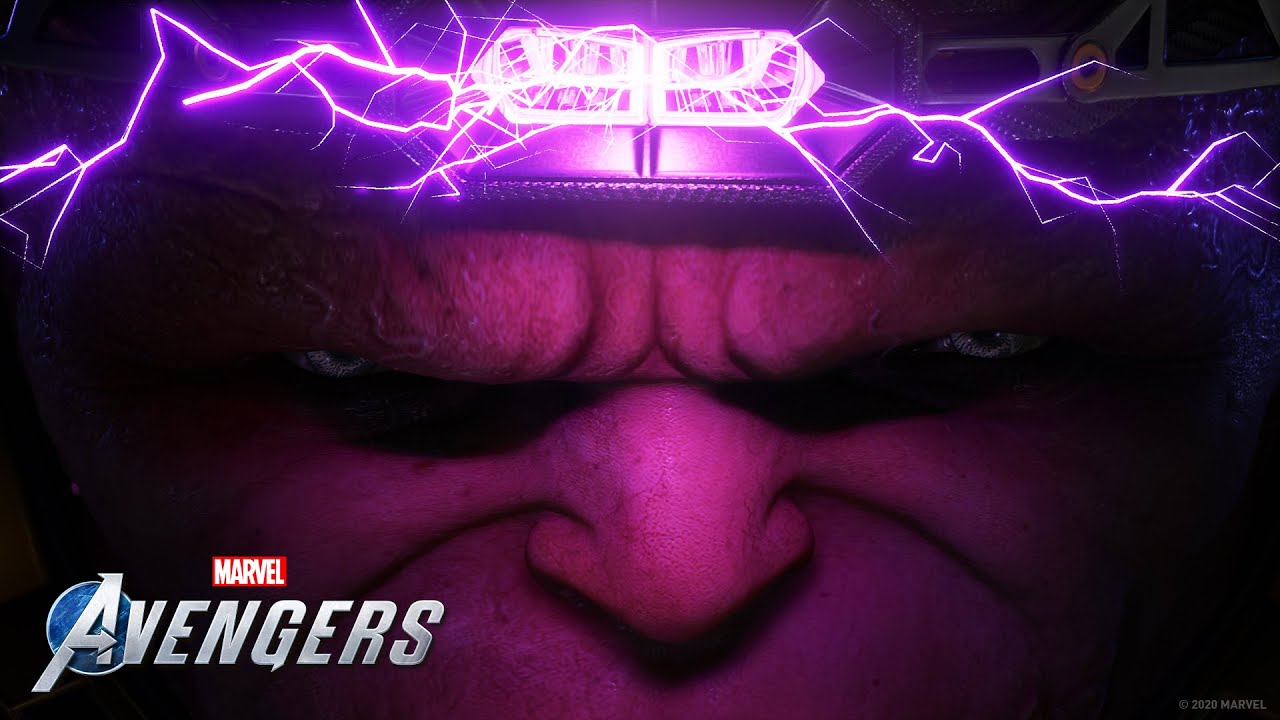 Gameplay Videos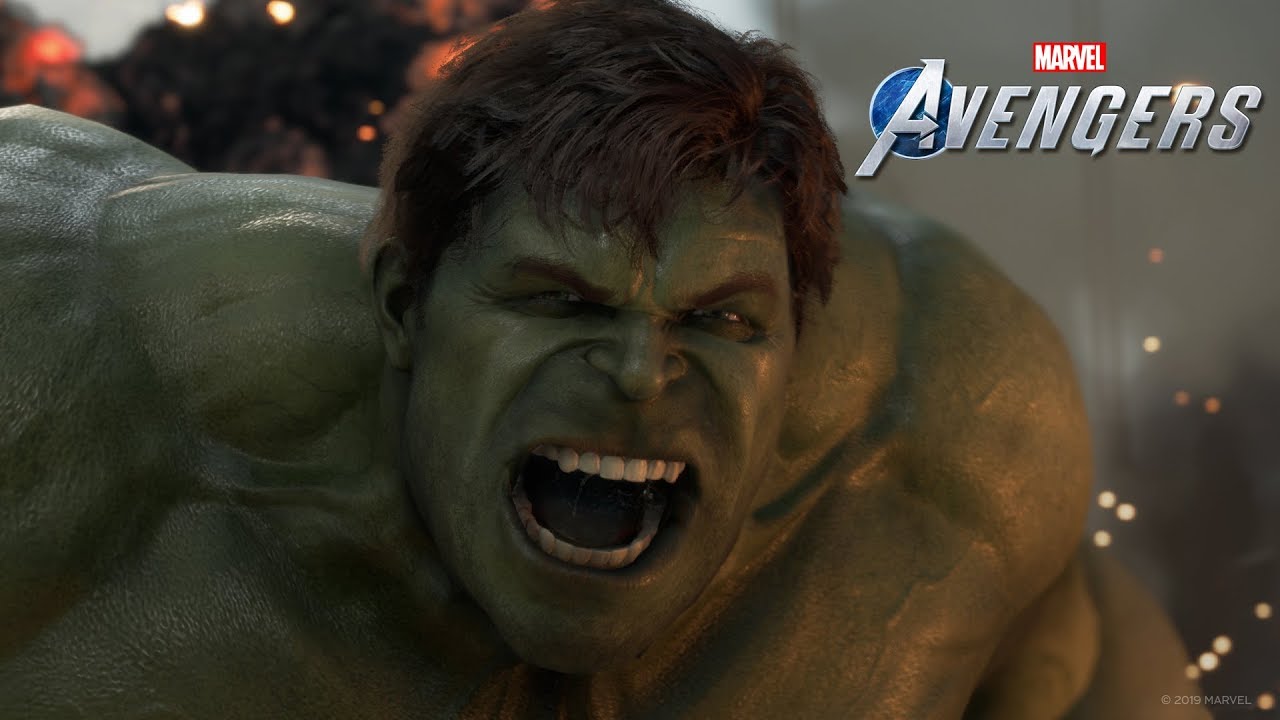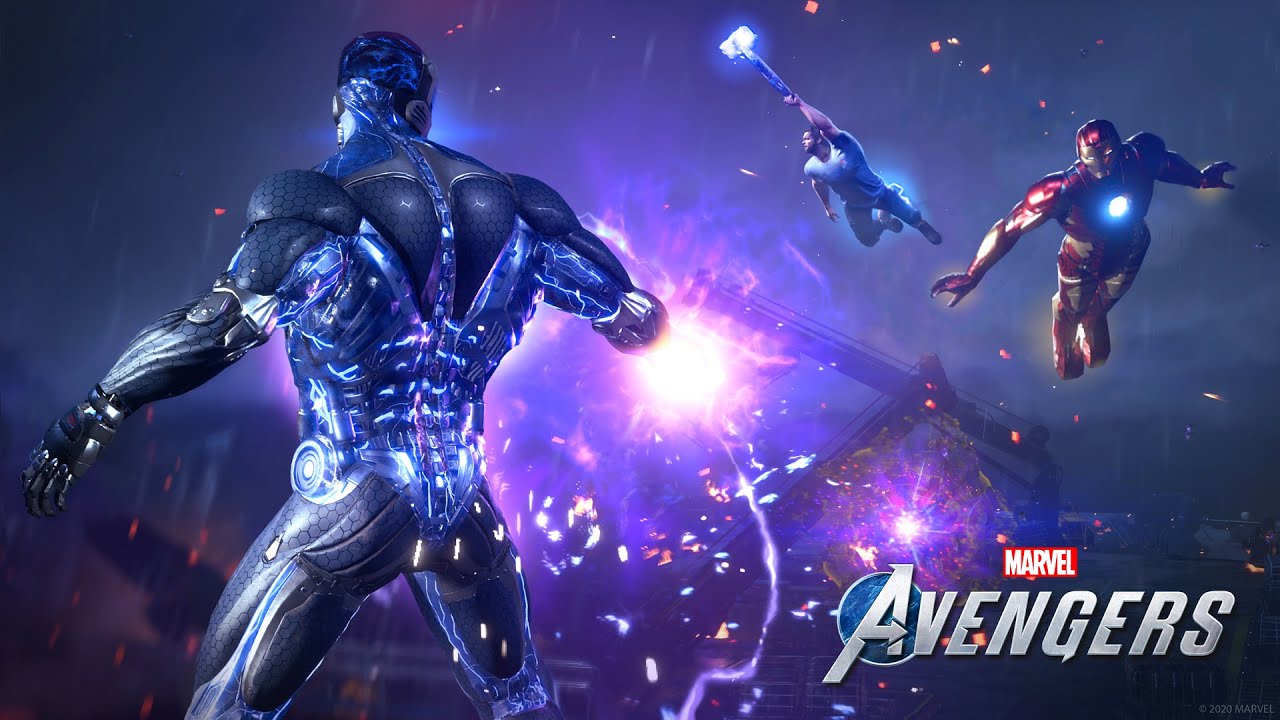 XboxEra Squad
I'll try to compile a list of every XboxEra user who is playing the game and is willing to play together with other users. If you are interested, please post your Gamertag, the console you're playing on and if you have any character preferences.
Xbox Squad: