I won't be able to watch until Friday

HO-LY SHIT THAT ENDING.
Huge ramifications to the MCU. Literally one of the biggest "oh shit" moments since Infinity War.
I'm so hyped.
I guess we know what all of Phase 4 is about then eh?
Pretty Crazy that they introduced so many things that will have massive impacts on the universe in a show. I'm glad they are so committed to this expanded universe.
So much for "you don't need to watch the shows to follow the story from the movies"
I'm sure they will provide some context but if you want to understand everything you'll have to watch the shows. My brother didn't want to watch WandaVision, I told him don't ask me a bunch of questions after Doctor Strange. He ended up watching it and loving the show lol.
IT'S THAT TIME MARVEL FANS!
Marvel's What If? has debuted today on Disney+ so for the next week, please mark all spoilers regarding the first installment of What If:
What If?
Episode One:
What If… Captain Carter Were The First Avenger?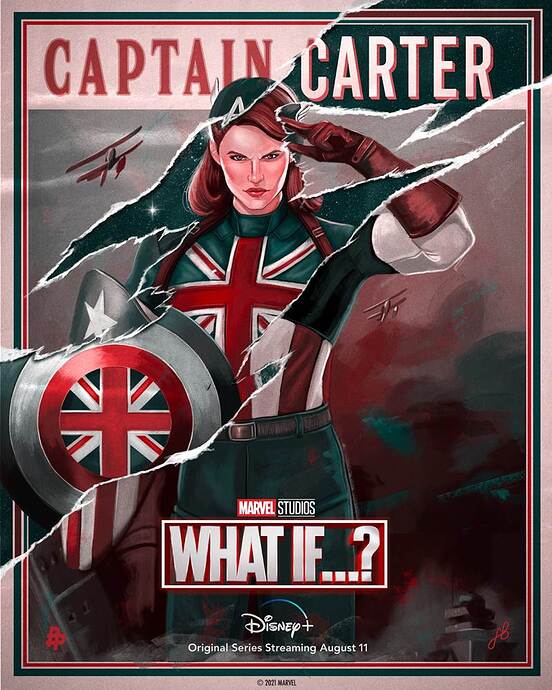 Starring:
Captain Peggy Carter
So, I thought the first episode was great, and I REALLY liked the Animation style. It looked terrible in some spots in the first trailers, but when you see it in motion in it's final form, and the way they use it, it's incredible.
Also, something VERY interesting of note:
According to the official Disney+ MCU timeline, What If takes place Immediately after Loki
So the official timeline for Phase 4 goes as follows:
Loki, What If? Wandavision, Falcon and Winter Soldier
Which means that Sylvie killing He Who Remains creates the multiverse, allowing for What If/ This happens at the same time as Wanda becomes the Scarlet Witch during her battle with Agatha, meaning that Loki's ending, Wandavision's ending and What If are all happening as the timeline fractures and splits into the multiverse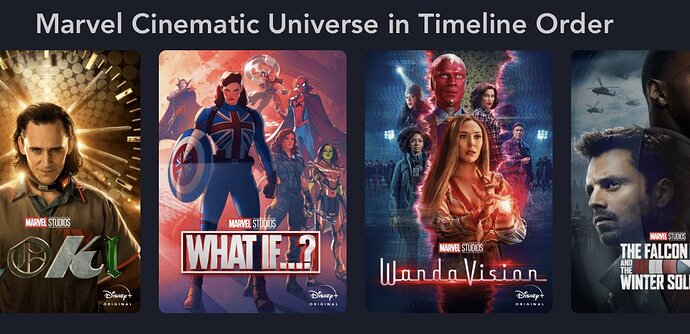 Meanwhile Sam and Bucky are just working on a boat and dancing with Zemo.
Imagine All of reality breaking apart allowing the creation of a multiverse of madness and you're just hanging out with this guy: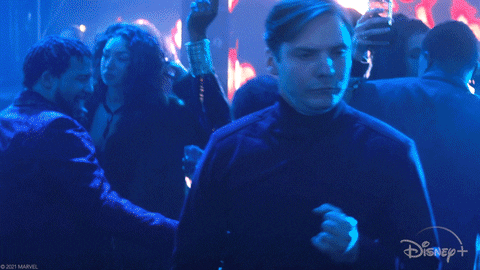 Spiderman and Dr Strange back together
And it starts off with Dr Strange acting irresponsibly.
Wonder what's going on there? Unless, he's started taking more risks after the blip.
Doctor Strange has never been the best judge of characger.
I mean who else gambles with his soul and the soul of his friends against Mephisto and loses in a game he should probably know is crooked turning all of them including himself into Ghost Riders?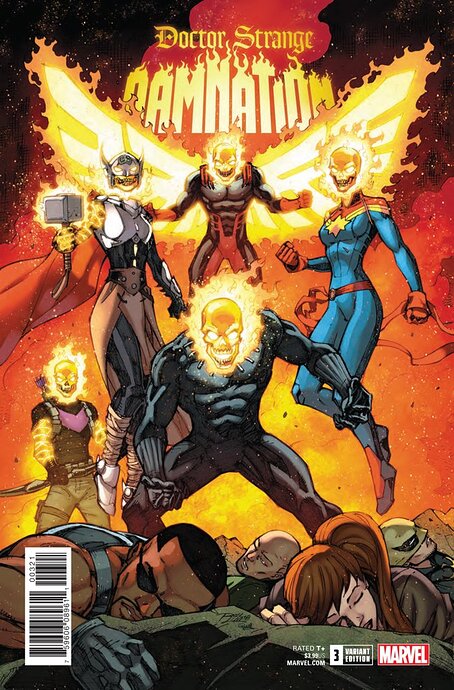 Also, MAJOR UPDATE TO THE THREAD COMING TOMORROW!
Sorry about the delay between updates, there's been a lot going on and I haven't had the chance to update, but as we're on the eve of the first screening of Shang-Chi, as well as four episodes deep into What If? with new Eternals and Spider-Man trailers, now seems a good as time as any!
What If?
Episode Two:
What If…T'Challa Became a Star-Lord?
Starring:
Episode Three:
What If…The World Lost It's Mightest Heroes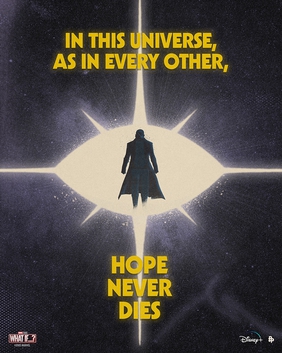 Episode Four:
What If…Doctor Strange Lost His Heart Instead Of His Hands?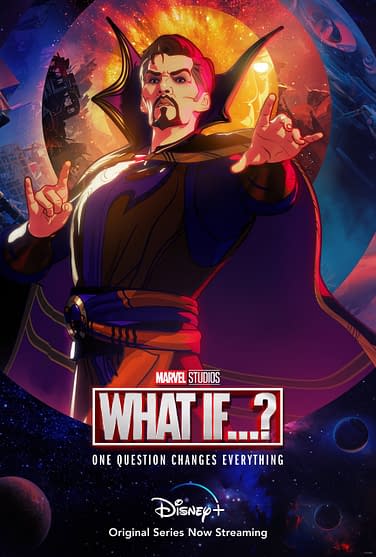 = = = = = = =
Shang-Chi and the Legend of the Ten Rings
Opens Friday, September 3rd.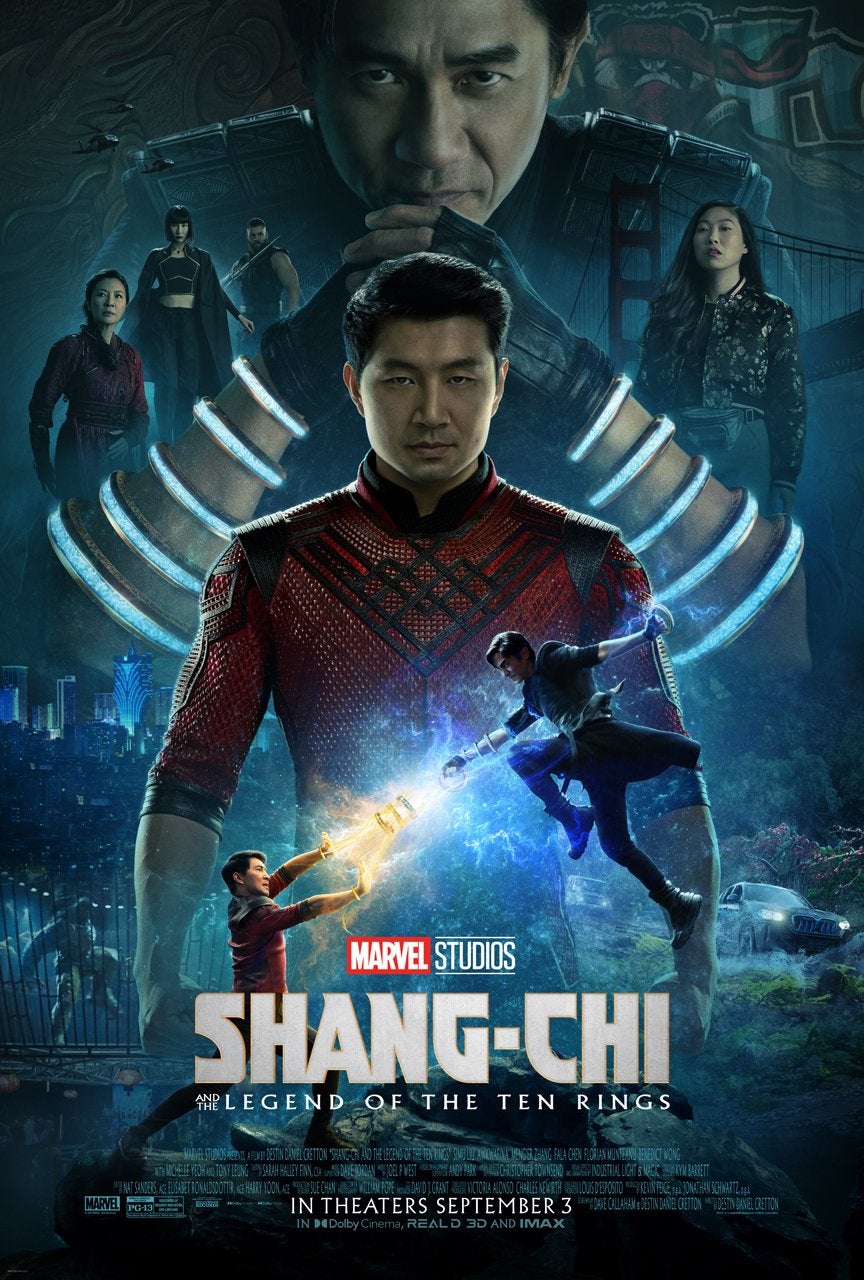 Format: Theatrical Film.
Where to Watch: Theaters. No plans for Disney+ Premier Access at this time.
Synopsis: Shang-Chi must confront the past he thought he left behind when he is drawn into the web of the mysterious Ten Rings organization.
|Directed by|Destin Daniel Cretton|
|Screenplay by|* Dave Callaham
|Story by|* Dave Callaham Destin Daniel Cretton|
|Based on|Marvel Comics|
|Produced by|* Kevin Feige
Starring:
Up Next:
Eternals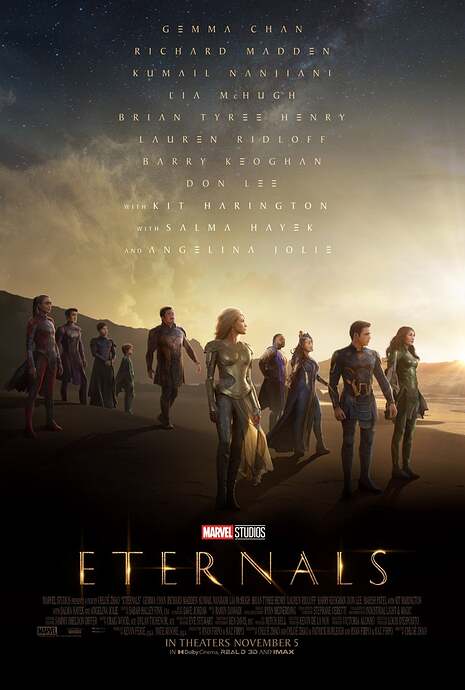 Format: Theatrical Film.
Where to Watch: Theaters. No plans for Disney+ Premier Access at this time.
Opens November 5th.
Synopsis: The Eternals, a race of immortal beings with superhuman powers who have secretly lived on Earth for thousands of years, reunite to battle the evil Deviants.
|Directed by|Chloé Zhao|
|Screenplay by|* Chloé Zhao[a]
|Story by|* Ryan Firpo
|Based on|Eternals by Jack Kirby|
|Produced by|* Kevin Feige
Starring
Trailer:
Spider-Man: No Way Home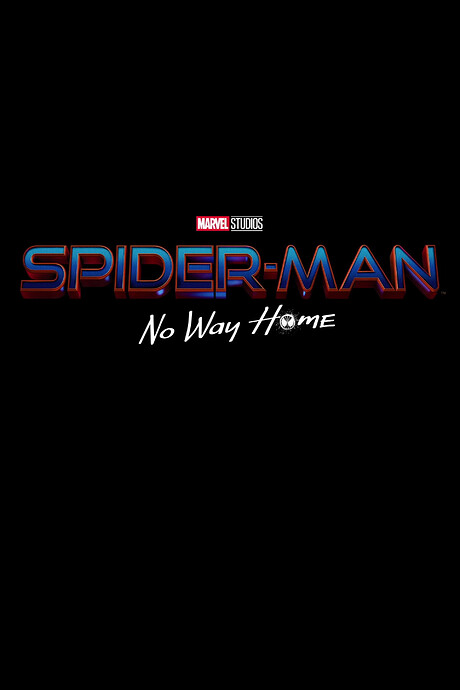 Format: Theatrical Film.
Where to Watch: Theaters.
Opens December 17th.
Trailer:
These might be the last few MCU movies for Spiderman. Disney does not need Spidey , and Sony does not need MCU - they can make a movie factory based only on the Spiderverse.
Desperation makes ppl make very bad deals, and the Marvel deal giving Sony rights to movies in the Spiderverse has to be one of the low points for Marvel.
The last two "What if…?" episodes have been very very good.
I had no expectations of phase 4 to be honest but so far Wandavision definitely was interesting and enjoyable. I have yet to start with Falcon and Loki. Shang-chi was a pleasant surprise, really enjoyed that one in the theater, Black Widow was enjoyable enough too.
Saw a trailer of Eternals, don't know about that one, but since I have sub to my cinema theater I will go see it.
Watch Falcon before Loki, otherwise you will be disappointed. Loki is a hard act to follow in a live-action series. The What If…? series does alright coming after Loki since it's self contained episodes, for shorter animated razzle dazzle.
Canonically, Lil Nas X survived the Snap.
Episode Five:
What If…Zombies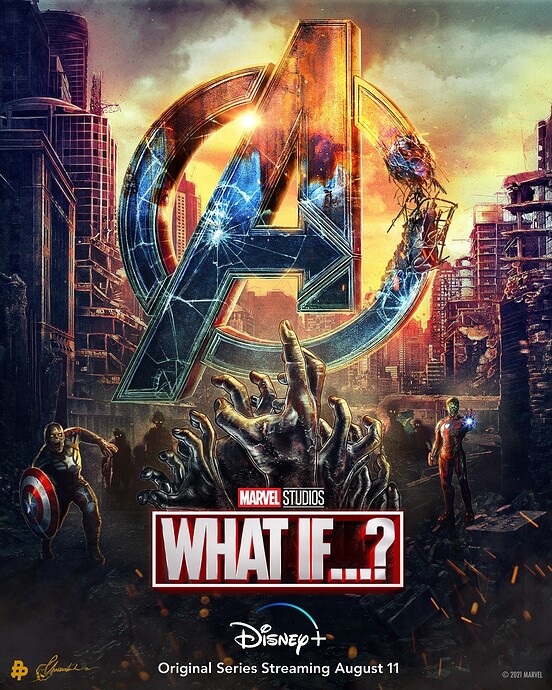 Voice Cast List coming soon.
IT'S WEDNESDAY MARVEL FANS!
That means today Marvel's What If? debuts a brand new episode, one that fans have waited for a long time… Marvel Zombies!
Falcon first. Loki is not to be missed.
And I am expecting the Eternals to introduce and establish the Celestials lore.
Nice!
Will do!
Gotta find some time to start watching it all. There's much good to do, so many games to play, shows/movies/anime to watch.
Hawkeye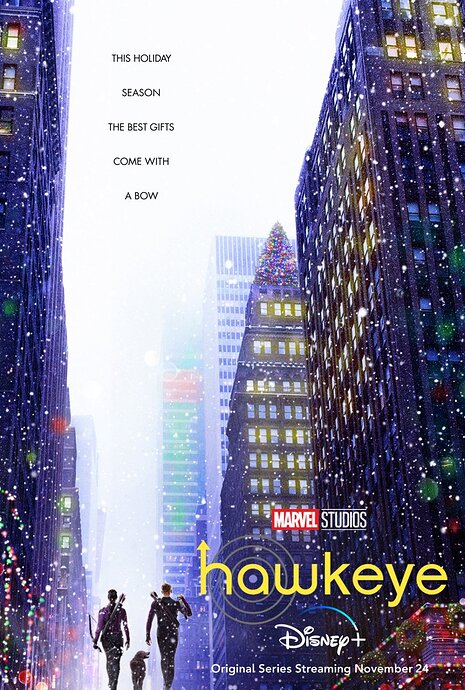 Format: Limited TV Series
Where to Watch: Disney +
Beings November 24th.
Get 1 month of Disney+ with Xbox GamePass Ultimate.
Synopsis: While in New York City post-Blip, Clint Barton must work together with the young Kate Bishop to confront enemies from his past time as Ronin in order to get back to his family in time for Christmas.[1]
Ties into: Avengers Endgame, Black Widow
TRAILER:
CAST: