Grinding! Teenagers slaying god in outer space! Mascot characters! Bombastic soundtracks! Combine all these ingredients and you get the amazing genre known as JRPGs!
Welcome to the JRPG OT! This is a genre that, sadly, has almost always been lacking on Xbox platforms. However, in recent years Xbox has been trying very hard to remedy this and provide their ecosystem with this genre that has a very cult following.
JRPGs can come in many different forms, such as Real-time Action RPGs, Tactical/Strategy RPGs, and Classic-style turn-based JRPGs.
Let's go over some of the newest JRPGs to hit Xbox
JRPGs available on Xbox/Game Pass
Persona 5 Royal
AVAILABLE ON GAME PASS
Turn based JRPG
Forced to transfer to a high school in Tokyo, the protagonist has a strange dream. "You truly are a prisoner of fate. In the near future, ruin awaits you." With the goal of "rehabilitation" looming overhead, he must save others from distorted desires by donning the mask of a Phantom Thief.
One of the highest rated, most popular, most influential JRPGs and maybe games in general from the past decade. It's been a long time coming to Xbox and it's finally happening. Just like Soul Hackers 2 this features similar mechanics like demon fusion, and turn based battles. Features a very intriguing and thrilling 100+ hour long storyline.
Also coming soon to Game Pass are Persona 4 Golden and Persona 3 Portable
Scarlet Nexus
Real-time Action RPG
Featuring a dual story, begin your adventure with either Yuito Sumeragi, an energetic recruit from a prestigious political family or Kasane Randall, the mysterious scout whose power and skill has gained great notoriety among the OSF. As their different experiences interweave with each other, it is only then that you will reveal the full story and unlock all the mysteries of a Brain Punk future caught between technology and psychic abilities in SCARLET NEXUS.
Use psychic powers to combat monsters called "Others". Features some of the most amazing anime graphics ever made and very fluid and fun combat. Story may be a bit too bonkers for some, but is otherwise an excellent ARPG.
Dragon Quest XI
Turn-based classic JRPG
Embark upon an epic adventure as The Luminary: the chosen one in a world that vows to hunt him down. The Luminary and his unique band of loyal companions work together to survive an onslaught of ne'er-do-wells and overthrow the dark forces that plot to plunge the world of Erdrea into chaos. Explore the massive world of DRAGON QUEST and awaken your power in this can't-miss adventure!
As classic as vanilla ice cream. This is your traditional, 4-in-a-row party turn based JRPG, with a simple but fun battle system and plot that is easy to follow for any newcomers.
Yakuza: Like A Dragon
AVAILABLE ON GAME PASS
Turn based classic JRPG
Experience dynamic RPG combat like none other. Switch between 19 unique Jobs ranging from Bodyguard to Musician, and use the battlefield as your weapon. Take up bats, umbrellas, bikes, street signs, and everything else at your disposal to crack some skulls!
A JRPG with a realistic setting with middle aged adult protagonists! This is a turn based take on the Yakuza series with a new protagonist, Ichiban Kasuga, who is… a JRPG obsessed go-getter! Though this is the 7th game in the Yakuza series, you can start here with no confusion.
Ni no Kuni series
AVAILABLE ON GAME PASS
Turn based / Action hybrid
Journey back to the other world in Ni no Kuni: Wrath of the White Witch Remastered. LEVEL-5's classic tale returns better than ever, with improved graphics and performance. Join Oliver as he embarks on an adventure through a world inhabited by new friends and ferocious foes alike in the hopes of bringing back his mother after a tragic incident. This charming tale unfolds through the use of animation storyboarded and created by the legendary Studio Ghibli and music composed by the renowned Joe Hisaishi. Ni no Kuni: Wrath of the White Witch combines beautiful animated visuals, masterful storytelling, and a sweeping score to create an epic role-playing adventure like no other.
Studio Ghibli-esque visuals (and BEAUTIFULLY animated cutscenes) and a unique battle system (that can take some learning/getting used to). Can feel a bit dated, being a PS3 title, but is overall worth checking out
The sequel Ni no Kuni 2, will also be on Game Pass next Spring, and features a more refined battle system, though some argue a bit of charm with the story/world was lost.
Nier Replicant & Nier Automata
Real-time Action RPGs
NieR Replicant ver.1.22474487139… is an updated version of NieR Replicant, originally released in Japan in April 2010.Discover the one-of-a-kind prequel of the critically-acclaimed masterpiece NieR:Automata.Now with a modern upgrade, experience masterfully revived visuals, a fascinating storyline and more!
Invaders from another world attack without warning - unleashing the machine lifeforms. To break the deadlock, a new breed of android infantry is sent into the fray: the YoRHa squad. Highly-acclaimed and award winning NieR:Automata™ is a fresh take on the action role-playing game (RPG) genre that gracefully blends mesmerizing action with a captivating story.
Two amazing action RPGs with stories that make full use of the medium of video games. Also featuring some of the most breathtaking music in the industry. Gameplay is easy, fluid, and simple (perhaps to the point of feeling a bit monotonous for some).
Tales of Arise
Real time action RPG
Featuring a diverse cast of characters, intuitive and rewarding combat system, and a captivating story set in a lush world worth fighting for, Tales of Arise delivers a first-class JRPG experience.
A mostly excellent action RPG. Story is not the best in Tales history and definitely fumbles hard in the last 20%. The gameplay however is excellent and the post game content was extremely enjoyable.
Soul Hackers 2
Amidst the glimmer of neon lights, technological advancement causes humans to be consumed by commercial convenience. In the shadows, a war between the Yatagarasu and the Phantom Society is brewing, Devil Summoners who harness the otherworldly powers of "Demons".
Existing in the secret sea of humanity's data, a digital hivemind has evolved into sentience: Aion. Observing humankind from afar, Aion calculates that a world-ending disaster is imminent and creates two agents to combat against it: Ringo and Figue.
Together, these agents of Aion must investigate and prevent a butterfly effect that will lead to the end of the world.
Turn based JRPG
25 years after the original Soul Hackers comes Soul Hackers 2. It doesn't have much to do with the original game, so feel free to jump in. This is a brand new entry in Atlus's expansive "Megaten" series, featuring turn based combat centered around targeting elemental weaknesses to unleash powerful "Sabbath" attacks and fuse demons together to create even more powerful demons
Digimon Survive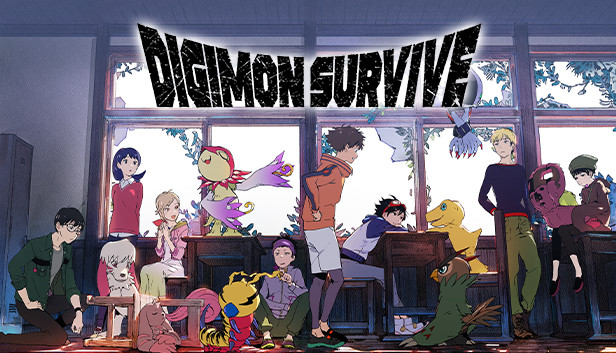 Digimon Survive presents a hybrid visual novel and tactical RPG set in a mysterious world filled with dangerous monsters and deadly battles that will test your ability to survive.
Visual Novel / Tactical RPG
A highly story focused tactical RPG. Be prepared if you are not a visual novel fan, this is 80% cutscenes. If you are a Digimon and VN fan then it sounds like an easy pick up (I haven't played it)
Star Ocean The Divine Force
Realtime Action RPG
A very fun but somewhat "outdated" feeling ARPG. The story is not much to write home about, but the combat, maneuverability, overworld exploration are all just awesome. There is also some in depth character building and crafting systems. If you're feeling like playing an "Xbox 360" era JRPG it's worth checking out.
The DioField Chronicle
A gritty and immersive story brought to life with the latest technology. Introducing "Real Time Tactical Battle" (RTTB), a new, deeply strategic, real-time battle system.
The beginnings of a new Strategy RPG, crafted by a skilled and experienced development team.
A new Realtime-Tactical RPG from Lancarse and Square Enix. Mediocre from what I've heard.
Rune Factory 4 Special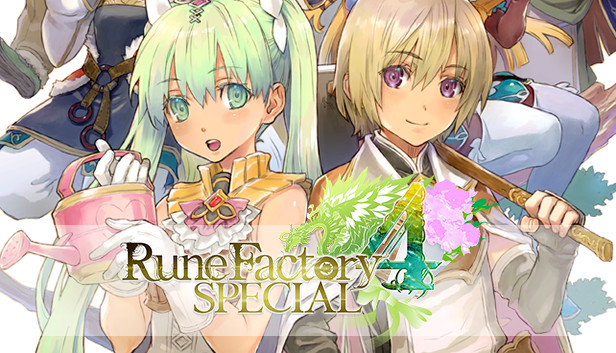 "Life Simulation" / Action RPG
After falling from the sky and landing on the back of a friendly dragon, the young hero or heroine is invited to live in the local castle and, as a newly designated ruler, begins their life anew while developing the town, exploring nearby dungeons, and cultivating the soil.
Start an exciting new life and embark on a grand adventure in this beloved entry in the Rune Factory series!
I haven't played this yet so I can't give my personal comment. However I hear it's by far the best Rune Factory game, and that fans of games like Stardew Valley will love it. I felt to include it up here with these "big" games to highlight a more "niche" JRPG that actually came to Xbox
LOOP8
LOOP8 is a juvenile RPG in which you live your "everyday life" and fight "the extraordinary." Live a summer all on your own while forging relationships with the people around you, while fighting calamities known as "Kegai."
A new JRPG IP from Marvelous. Seems to take inspirations from Persona with social link systems and turn based battles in otherworld settings. A sort of "Time Travel" system is also in place, looping the month of August over and over again. Also features music from the composer from the Ace Attorney series!
Reviews were scathingly bad. Wait for a deep discount or just pass.
Undernauts: Labyrinth of Yomi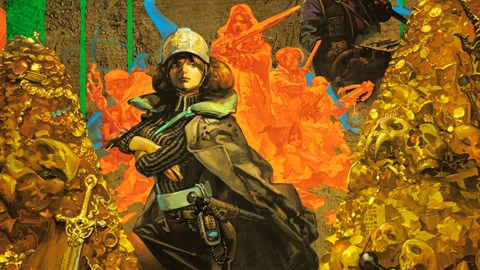 Escape from "Yomi" – a dungeon filled with riches – and danger.
You have been recruited into the Undernauts – a team of brave subterranean adventurers who comb the depths of a massive, monster-infested labyrinth in search of priceless resources.
Make use of your powerful skills and magic items to create exits and reach the surface alive.
First person grid based dungeon crawler (DRPG)
This is a genre I felt needed highlighting as it's a genre I enjoy a lot. However this genre is definitely for hardcore audiences. You will explore complex mazes and the graphics/presentation are minimal. If you like punishing/gruelling experiences, exploring massive trap filled dungeons, this genre is for you. This is one of the very few offerings for this genre on Xbox.
Ys Origin
For the first time, the cult-classic Ys series arrives on Xbox! Enter the World of Ys and discover one of the greatest Japanese A-RPG of all time.
Real time Action RPG
I just had to give the only offering from my all time favorite JRPG developer, Falcom, a slot on the "highlights". This is an action RPG with incredible boss fights, very satisfying combat, rewarding exploration, and unmatched soundtrack only Falcom is capable of. This is the title that introduced me to Falcom and it means a lot to me.
One Piece Odyssey
Play as various members of the Straw Hat Pirates in a classic RPG set in the world of the popular ONE PIECE anime! Featuring turn-based battles and faithful recreations of each character's famous moves including Gum-Gum Pistol and Oni Giri, character abilities can be used both in battle and when moving across the map to uncover hidden enemies and items.
Turn based classic JRPG
A classic turn based JRPG in the One Piece universe. Not a One Piece guy, but looks like it takes extremely heavy inspiration from Dragon Quest XI (the studio developing it, ILCA, was a support studio on DQXI, after all)
Tales of Symphonia Remastered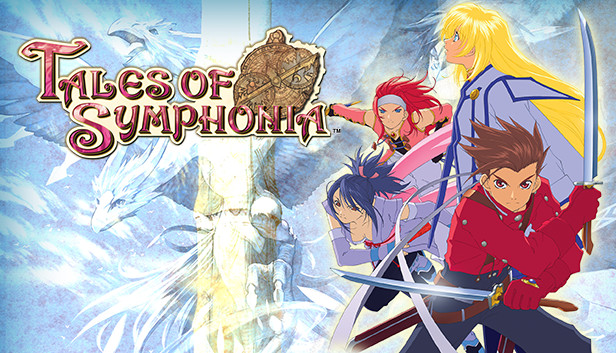 Realtime action RPG
One of the most classic Tales games comes remastered to Xbox (…in 30fps)! You'll play as Lloyd Irving on a quest to guide his best friend, Collete, on her journey as "The Chosen". Features classic Action-combo focused Tales gameplay, an actual pretty decent dub for the time (many big Western cartoon talent from the time, such as Teen Titan's Robin, Scott Menville, voicing Lloyd), and a storyline that pulls off the "JRPG journey" in such an excellent way that it remains many fans' favorite Tales game.
Due to being based off the PS2/PS3/PC Remaster, this will be locked to 30fps, leaving the Gamecube version still as the only way to play battles in 60fps. Still, it makes up for it by having a bunch of extra content over the GC version.
CRISIS CORE –FINAL FANTASY VII– REUNION
CRISIS CORE –FINAL FANTASY VII– REUNION follows the story of Zack Fair, a young warrior admired by the boy destined to save the world, trusted by men renowned as heroes of legend, and loved by the girl who holds the fate of the planet in her hands. The tale of Zack's dreams and honor—the legacy that connects him to Cloud—is revealed in full in this grand saga that has broken the limits of an HD remaster.
Realtime action combat JRPG
The Final Fantasy VII spinoff from the PSP returns, now as a "side game" to Final Fantasy VII Remake.
Currently the last game from Square Enix slated to release on Xbox… Will anymore come afterwards? Who knows?
OTHER JRPGs AVAILABLE ON XBOX
(Available on Game Pass)
(Available on Game Pass)
BACKWARDS COMPATIBLE JRPGs
Lost Odyssey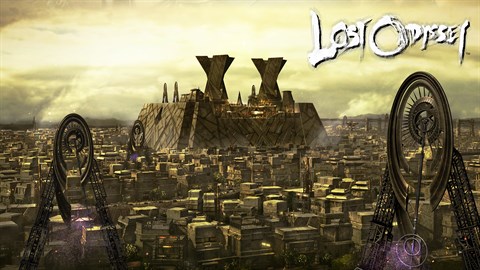 Turn based JRPG
One of Microsoft's few attempts into the JRPG genre… And a damn fine attempt. Featuring some of the most heartfelt and touching short stories in gaming, an amazing Uematsu soundtrack, and satisfying turn based combat.
Blue Dragon
The less popular Microsoft x Mistwalker joint. I've not played it, but I hear it's a decent JRPG and fans of Dragon Quest will enjoy it. I HAVE heard the boss theme, and it is very worthy of it's meme status.
---
(a Microsoft x tri-ace x Square Enix joint. I haven't played it. All I know is the infamous "DINNER DINNER DINNER" scene)
(for those looking for an "alternate" version of Nier Replicant, featuring a middle aged father instead of a teen/young adult)
(a JRPG by FromSoftware. From what I've heard it's… bland, but isn't too long and is an easy 1000G to collect)
(available on Game Pass along with the other FFXIII entries)
JRPGs COMING SOON TO XBOX
Like a Dragon Infinite Wealth
Turn based classic JRPG
The Yak- ahem, Like a Dragon series continues Ichiban's JRPG adventures in Like a Dragon 8. Gone is the Yakuza title for good.
Will apparently be the LARGEST RGG Studios game so far. Seems to also have a section that takes place outside of Japan.
Eiyuden Chronicle: Hundred Heroes
COMING TO GAME PASS
Turn based JRPG
From some key developers behind the classic Suikoden series comes Eiyuden Chronicle. Details are sparse at the moment but expectations are high.
Oh… Speaking of Suikoden…
Suikoden I&II HD Remastered
In a shocking twist nobody expected, Konami is remastering Suikoden 1 and 2, with all new graphics, sound effects, and other features.
Persona 3 Reload
COMING TO GAME PASS
A full remake of the original Persona 3 in Unreal Engine. Will unfortunately lack some additions of later versions such as the female protagonist, but will have it's own unique new features.
Persona 5 Tactica
COMING TO GAME PASS
A new SRPG featuring the Phantom Thieves. Still features Persona elements such as fusion.
Metaphor: Re Fantazio
Known for many years as "Project Re Fantasy", Atlus's brand new IP has finally been revealed at the Xbox 2023 showcase. More details coming soon…
Infinity Strash Dragon Quest: The Adventure of Dai
A new ARPG in the DQ universe based on the DQ Dai anime series. Was originally set to skip Xbox but an Xbox version has since been added and will launch day and date with other platforms.
---
And that's that for the Xbox part of the OT! Next, I will be going over some JRPGs that are sadly NOT available on the Xbox platform (yet?)