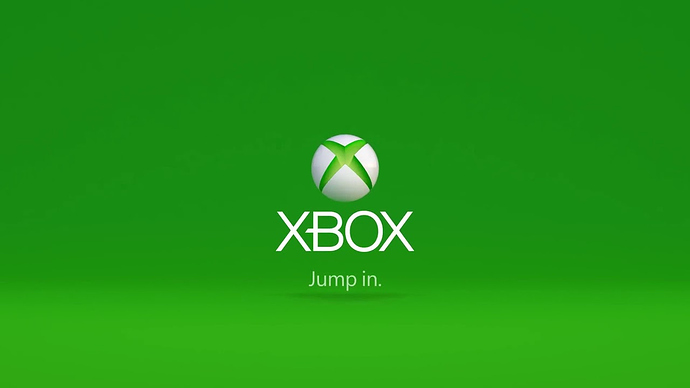 Hey guys, I wanted to share my feelings and thoughts as with next (current) generation I decided to play on Xbox again.
After deciding to go to PS4 after Xbox 360 I switched platforms again to Xbox Series (S). The Xbox One sadly did not turn out to be the true successor of the Xbox 360, Sony's PS4 did and thus I bought a PS4. I thought I would regret doing so because I had quite a few games digitally on my 360 but as there was no backwards compatibility I did not really bother, I just kept my 360. There was just no way I would buy a VCR Xbox One for me, especially as someone who used to usually plays mostly third party games. When Microsoft did announce their BC program I was blown away as I never thought it would be possible to emulate Xbox 360 games on that hardware (and it turned out to be not exactly emulation) and so I went on watching what they did over time. With the release of the Xbox One X it was clear that Xbox 360 could even scale with better hardware quite nicely and the enhanced patches were also giving games a boost you normally only see from homebrew emulators. There already I was very interested in what Microsoft would do for their next generation console.
Fast forward to 2020 Microsoft announced the Xbox Series consoles, with the Xbox Series X being the premium model and the most powerful console while the Xbox Series S is the cheap entry price model which, to me, in this day and age, was the best deal to get into next gen gaming and to come back to Xbox. The console was set to be able to play all Xbox One games, all the already compatible Xbox 360 games and select OG Xbox games. I got the console for 299€, subscribed to Game Pass Ultimate and could not be any happier.
I have instant access to a huge library of games I missed from the Xbox One, I have access to a very high percentage of my Xbox 360 games I already bought and own, and will get new games for years to come, although not in the best quality but I am still on 1080p TV's in my home so I am fine. The biggest factors that made me believe in the console I got yesterday was the CPU bump and the SSD which are not comprimised on Series S. I played and finished games like GTAV, Final Fantasy XV, Assassin's Creed: Origins and The Witcher 3 on PS4 which are all on the higher end when it comes to load times and the SSD is the true game changer. Everything loads incredibly fast on Xbox Series S with an SSD and it makes it easier to "blast" through the games I missed while I was playing on PS4 a whole generation. I could not care less if these are now "last gen" games, playing Gears of War 4, Gears 5, Ryse or Forza Horizon 4 does not feel dated at all (well, at least graphically with Ryse, gameplay is so-so…). What it makes also easier to play through these games is quick resume - changing multiple games within seconds is something that I don't want to miss on any console again. Once you tried, there is no going back. It is easy, it works reliably (at least for me, I know there are some games that have issues which are addressed) and it's intuitive. It made me even install Forza Horizon 1 again which I can now enjoy in 1440p downsampled to 1080p which increases the already incredible IQ (for its time) even further and is as fun as it always was. I did not even go into the EA Play catalog fully yet but Star Wars: Fallen Order is in my download queue right now. I don't know when I find time to play all these games… Then there is download speed: I topped out at 400mbit/s yesterday while the servers were hammered for many people which is quite close to what I have as my internet access (500/50) - the only downside was that when you play the game download speeds are limited to about 10% of what you can get and it is not configurable.
Overall I am very happy with my (cheap) next generation decision. The console is quiet, it is small, it has comparatively low power usage and with Game Pass it was and is the most attractive console to buy into next generation, at least for me. Yes, SSD size is limited but for many games I can move them to cold storage (I had spare USB disks lying around anyway) so this is not a huge problem for me. It feels good to be back and I hope Microsoft will be way more competitive than last gen.
Enjoy next gen, guys!
NOTE: This is not meant to be dismissive to PS4 at all: the console was and is still great and it had great games but the Sony first party titles are not enough for me to invest in their ecosystem further. I will keep the console, it is already more or less a Lego games machine for my son anyway and it deserved all the success it had, the console was basically without fault if you don't care about fan noise.