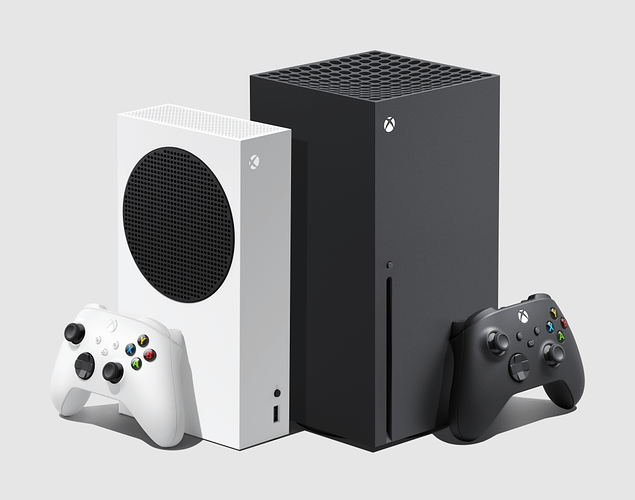 I'm really torn, so let me make an introduction and where I'm coming from.
I'm definitely a hardcore gamer and Xbox fan. Bought both the original Xbox (believed in Kinect and was proven wrong) and Xbox One X day one. But I do regret both somewhat. I mostly play on PC and the Console is for Streaming and some games I don't get on Pc or are better on a big TV like Forza. I'm a sucker for the best deal and price value proposition is always the most important to me. I have Game Pass Ultimate until September 2022.
We now know the specs and prices of both. They both release on the same date and have the same experience expect graphics. I have a mid range 4k HRD tv, tho. Series S is 40% cheaper and with $100 in rewards credits I even save more on a relative basis (1/3). On the Series X, it's just 1/5. But what I really dislike about the Series S is the super low RAM bandwidth. That's a lot weaker than I thought. I also have some Blu-Rays (Movies), but all my games are digital. Series S has half the storage and additional NVME SSD storage will come close to the total price of Series X. So why not get the more powerful console if I would spend $499 anyways? I have super fast internet and an external HDD, so switching games would be no issue.
Now comes the worst part. Price stability. Xbox One X sucked when it came to price stability. I can't resell my Project Scorpio Edition for a reasonable price. The Xbox One S was and is better in that regard and I believe it will be true again for Series S again.
I definitely need to have the new Xbox for fast boot times and load times. That's the most annoying of current gen. I will 100% buy one. Right now I even tend towards option 3. Maybe get the Series X later with a nice discounted deal and put the Series S in the bedroom. But the nice graphics of Series X. $499 is still cheap and as cheap as an RTX3070. It's just $200 more of which I got $100 free from Microsoft.
Anybody else torn? Please help me.
Series X
Series S
Series S now and maybe Series X or a second Series S later