I was watching the game awards panel with Geoff, Phil Spencer and Lisa Su of Amd and this frame caught my attention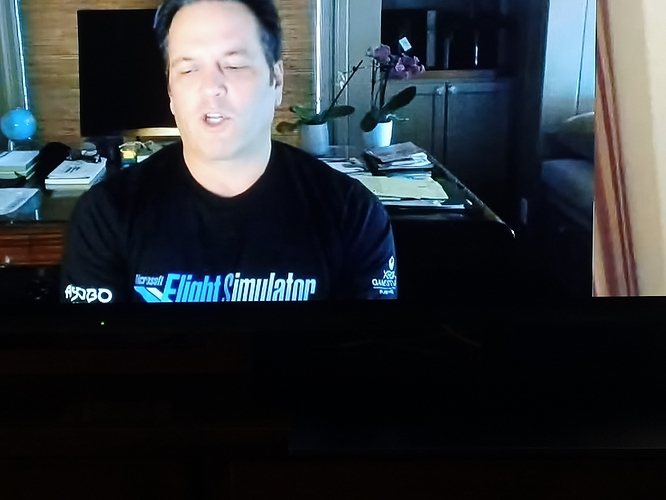 Phil Is dressing a Flight Simulator T-shirt with Asobo logo on the right arm and Xbox game studios logo on the left.
I know FS Is a Xbox IP but Phil sometimes shared similar clues on different videos. Do you Remember the series S?
This Is the First Time i seen a video of Phil with this T-shirt