I think it looks great, but I'm not sure about the gameplay. Is it supposed to be like a Mass Effect game ? Can you chose your missions, buy gear, level up ?
This video shows a bit of gameplay with combat, but it seems linear so idk.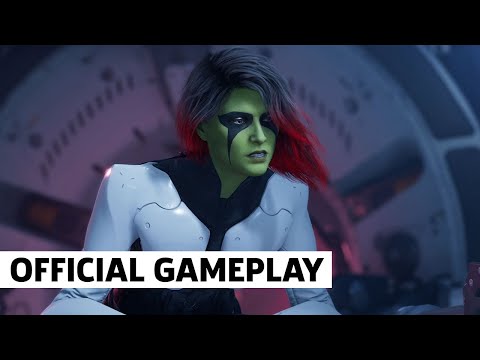 Looks interesting though. I want to see more.
I saw the full presentation just love it, will preorder it. I like single player and 3rd person action…this has such humor to and an air of fun i like.
Better than expected tbh.
Originally published at: https://xboxera.com/2021/06/13/marvels-guardians-of-the-galaxy-releases-october-26-for-xbox-one-and-xbox-series-xs/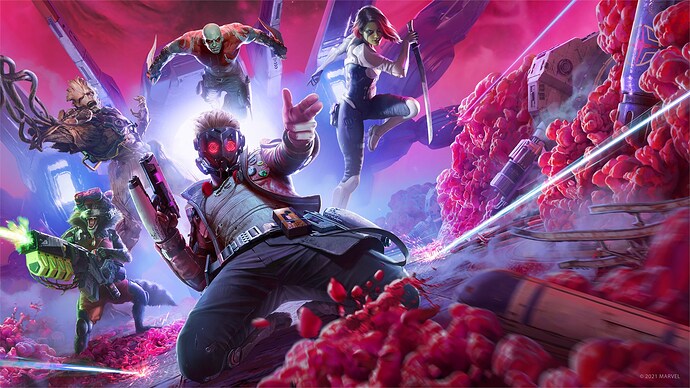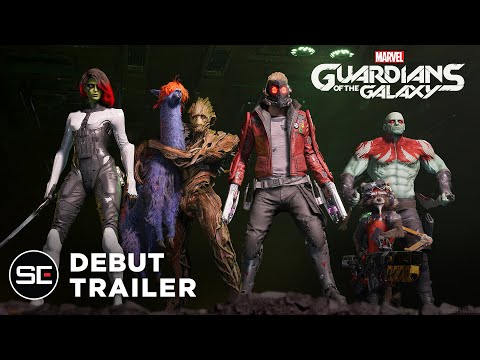 Square Enix has announced today that Marvel's Guardians of the Galaxy is coming to Xbox One and Xbox Series X|S on October 26. Developed by Eidos-Montréal, this is a single-player, narrative driven action-adventure game.
Fire up Star-Lord's jet boots for a wild ride across the cosmos in this third-person action-adventure game, a fresh take on Marvel's Guardians of the Galaxy. With the unpredictable Guardians at your side, blast your way from one explosive situation to another, with original and iconic Marvel characters caught in a struggle for the fate of the universe. You got this. Probably.
Square Enix has also released a deep dive behind the scenes video, as well as an extended gameplay first-look, both of which you can watch down below:
Each Guardian has their own identity and ability in combat. Drax is going to be more aggro, able to stagger enemies to put them off balance. Gamora is focused on high impact blows. Groot is the protector that can crowd control and heal the group. And Rocket has his bombs and deals more area of effect damage. Then as Star-Lord, you're mixing his agility along with utilizing his blasters.
In the game when you call the Huddle, Star-Lord can give a speech to calm down the Guardians or motivate them. Then when you return to the gameplay, depending on how successful the speech was (or not), your Guardians are boosted.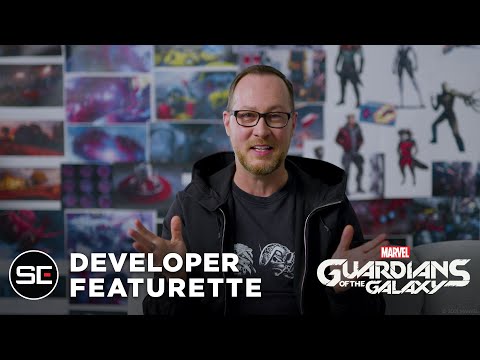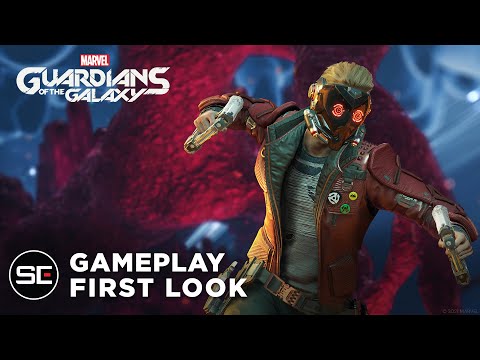 Rewatching the trailer and gameplay and I think it looks crazy good. For me, it looks like the best MCU game yet… But I get that there's a little bit of conflict saying that when you are on the opposite platform… But really, stop the bullshit. It's multiplatform and it looks awesome. I think they really went wild with this game and it's awesome. I hope to see more of how it plays.
The reveal for this game was such a pleasant surprise & it's definitely jumped straight to the top of my most anticipated titles for this year.
I had expected yet another immediately forgettable, always online GaaS multi-player but wouldn't you know it, the crazy bastards have gone & made a genuinely exciting, engaging looking single-player AAA experience!
I'm actually delighted. Can't wait to get my hands on it. So soon as well! October here we come baby!
I have zero faith in the developer or this game. But we will see
Playing this now and it's really good, much better than the initial reveal and trailers made it look.
You sort of get this sense that this could have been a Mass Effect style game but that the devs held back and kept it more action-y. I hope for the next game they just make a full-fledged RPG. The blueprint is already there.
Heard so much praise about this, awesome. ACG even said he liked these characters more than the movie ones and this is while he loves the movies.
I definitely intend to play this next year, that's for sure.
I finished it this week. It's got a lot of heart. I have some issues with the game but overall it was a positive experience and a fun playthrough.
GOTG was a great game. Rated it an 8/10. Didn't fully enjoy the story/plot itself but the characters and writing was excellent. Soundtrack was superb as were the visuals. Combat was weak for me but the exploration and platforming was solid.
One of the downsides of Game Pass is that I find myself with so many things to play that is on the service, that I end up missing out on games like this that aren't.
In the before times, I'd likely have bought this over The Outer Worlds, which I started around the same time this game launched. I still technically have the policy that if there's something I really want to play that's not on GP I'll definitely buy it, but when push comes to shove I tend to just go with the "free" GP option, even if on my desire-to-play scale it rates slightly lower.
At some point I'll probably still get this, but not until it comes down to the $10-15 range. And who knows, maybe it'll come to GP before then.

I'm definitely looking forward to it though, even if I'm sure it'll take some getting used to to see Peter Quill with blonde hair. Yes, I'm one of those Philistines whose first exposure to this group was via the movies.
I finished this last week and i was constantly blown away by the facial animations and acting. Playing Resident Evil Village now (loving it btw) and that game looks amazing but honestly Guardians has spoiled me and the flaws of the facial animations in Resi show more having played Guardians, even the acting in Resi is amateur when compared to Guardians but to be fair the acting is always kinda iffy in Resi games.
I'm thinking about playing this game after I finish Halo Infininte, should I buy it right now? Its $38 on the xbox store which seems a little bit expensive for a game on sale territory when I've got Game Pass.
I've just started on this right after Halo and I'm really enjoying it, great writing and voice acting. I'd expect it to come to gamepass eventually next year though.
Just beat it, and it was a solid experience. I really enjoyed the characters and story and this is def much better than the GOTG movies. I think my only gripe was I felt combat could've been much better, but it was good enough for me to enjoy the game
I'm going to buy it, I haven't picked up a christmas gift for myself yet. This seems to be right up my alley.
Started it a few days ago. Great game, amazing soundtrack.