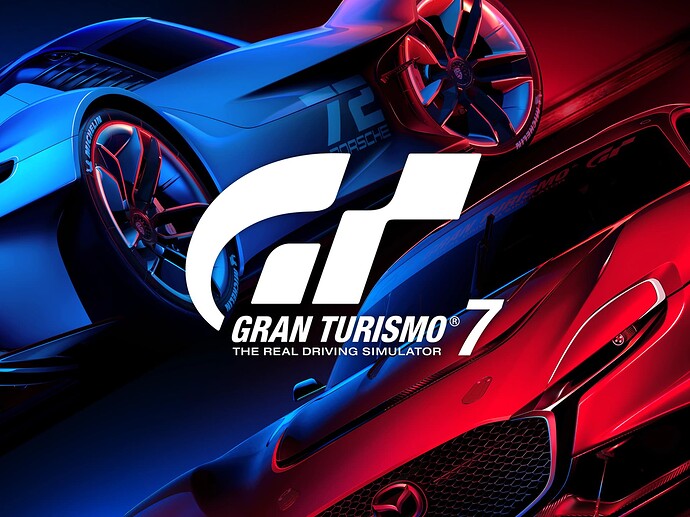 Gran Turismo 7 - Deep Forest Raceway Gameplay | PS5, PS4
Looks great, but nothing mind blowing. IMO!
Looks great. Here's hoping the PS4 version is decent because that's what I'll be playing.
Personally I'm so over these games. The first one was amazing, 2 and 3 were great too. But as soon as Forza Motorsport came out it was over for GT for me. It was simulation but at least still fun. This footage does nothing for me.
Graphically is not impressive. Is it even 4k? The resolution seems a bit soft maybe sub 4k. Probably Forza has spoiled me but i was expecting something more impressive.
Doesn't look different from GT Sport.
It looks good, just like GT Sport did before I guess ? At least it feels like a proper game this time, but more like GT Sport Director's cut than a true Next-gen game.
Physics looks great! Air sound can be heard also, I think the driving will be even better with Duel sense.
I like 2 things in GT series:
1- Campaign
2- AI level.
This isn't a day 1 game for me. Graphics are disappointing, I will play it on my PS5 someday but I want it at a discount.
Forza Horizon is the only racing game out there that can make you giving a sheet about environment and all. One of the reasons many people play the series. I'm not talking about mindblowing graphic here. So I'm surprised why other racing games even GT still not 'replicate' what Playground Games did with their games.
It doesn't look bad to me, I mean the lighting looks very good at least.
Pretty sure I'm copping this day one. I don't have much history with the GT series but I've been craving a new racing sim.
Not a "sim" racer, but this comes out around the same time and has me more hyped than Gran Turismo. They are aiming for a realistic 1:1 replica of Hong Kong.
It not gone to look anything like that CGI trailer it has to run on Nintendo Switch aswell
FH is a full arcade racing game. GT is more of a simulator. Both going for a completely different crowd.
That's nice to hear. But as a simulator game GT should've also given more details to tracks and their surrounding not just the cars themselves than the FH series because developer aren't dealing with the complexity of open world unlike Playground Games.
I wish FH was full arcade lol.
lol I suppose we should wait for Forza Motorsport gameplay before we make the comparisons, no? Horizon is a different beast.
They should be glad Xbox isn't as "mean" as them when it comes to competition, because if they were, they would release Forza Motorsport first gameplay video to respond.