4K and HDR is great but surprised they didn't mention the frame rate. Anyone know what the frame rate was on the PC version? Thanks.
Really looking forward to this. I've held off on playing it on PC even though I love tactics games.
Awesome, can't wait. It is included with Game Pass, right?
It is indeed

they posted the frames on twitter 4k uhd 60 frames
i have to replay with Jack now
Details:
New character. New abilities…it's Jack!!
Tougher enemies and equipment.
4k, 60fps and controller support.
Bonus Cole Train pack with pre-orders.
Doesnt have it it seems but this is a good time to remind everyone that not everything needs to have it.
Nice! I'll give the game another shot on console, it didn't quite grab me on PC (though that's more so because I don't playing on my PC).
Yeah, the lighting of the game is fixed but excellent
Of course it's not needed. But it would be a great tech demo to show the power of XSX.
Looks great! This is one of the games I waited for the Series X-version to play, so excited!
Introducing the Gears of War – Locust Horde Limited Edition Controller and Pro Charging Stand
For Gears Tactics and Gears of War fans, we've partnered with Controller Gear to develop the new Gears of War – Locust Horde Limited Edition Controller and Pro Charging Stand. This officially licensed controller and stand set is compatible with Xbox Series X|S, Xbox One X, Xbox One S, Xbox One, and Windows 10 PCs and tablets via Bluetooth.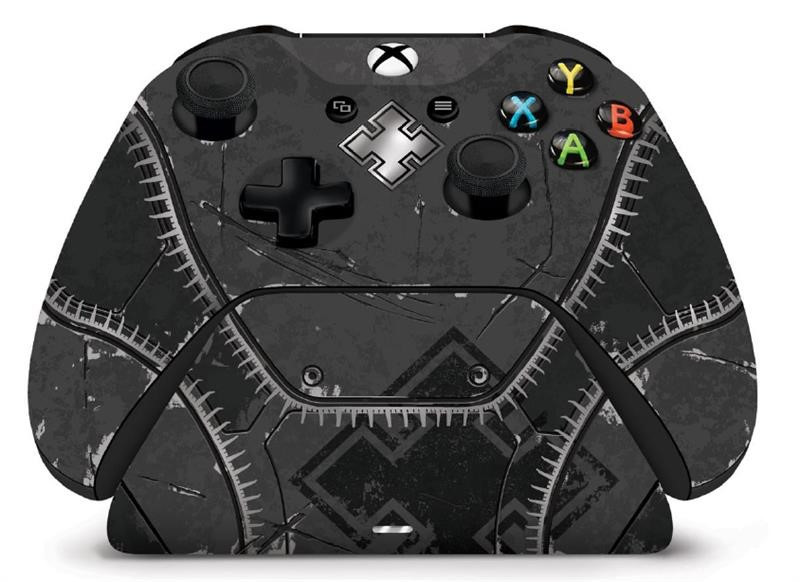 The controller features design cues based on the formidable Locust General RAAM and custom button mapping for personalized configuration as you game. The accompanying stand is equipped with a magnetic contact system to provide a secure and fast charge every time and is made with the same material as your wireless controller, for a perfect match and ultimate collector display.
Available November 3, pre-orders of the Gears of War – Locust Collector's Edition Controller and Pro Charging Stand are now open on ControllerGear.com.
Does anyone know if this is a play anywhere title?
Man that controller is hot, but I already have 5 controllers and 2 of those docks. At 170$ it's a hard pass for me though, wish it was around 120$.
It should be? Difficult to say since the console version is not out yet. Personally I can't see why not.
exactly. Remember, raytracing is just one of the several ways to achieve real-time global illumination and bounce lighting. There are other approaches being developed as well, both software based (Unreal 5's Lumen or Godot's SDFGI) and hardware based, raytracing is just one of the more popular ones that has been the mainstay in the vfx industry and the like.
Take Watch Dogs Legion for example, makes sense to have ray tracing given how many reflective surfaces shall be present in an urban environment. Contrast that with Assassin's Creed Valhalla and you simply have a lush open world without many reflective surfaces outside maybe water. So not all games need raytracing to do good reflections and global illumination, it's also still a very nascent technology in games specifically, so it'll take time for engines to adapt to its demands over time and find different ways to approach it and optimize it. Nvidia realized this early into their foray with DLSS and Optix, building AI and denoising algorithms to combat the problems of raytracing both on performance and results, these consoles shall take a tad longer to do the same.