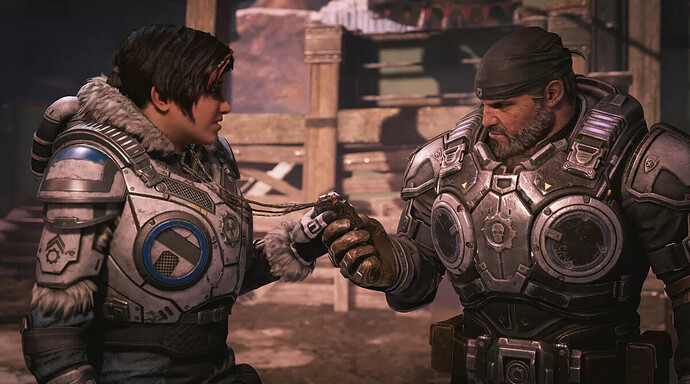 I know this has been something of a hot topic after seeing how Gears 5 performed and especially after Hivebusters where so many of the most basic achievements unlocked have been classed as "rare" likely indicating not many have given it a go.
We all know how popular Gears was in its prime, arguably Microsoft's 2nd top franchise in the 360 era. I got the sense off the back of Gears 3 and Judgement is where the Gears hype and popularity slower started to dip. Obviously only a select few games can remain incredibly popular non stop but we've seen examples of series that have blown up again. One example being God of War (which ironically also found itself in a similar position to Gears).
Should the Coalition be bothered about getting Gears back to that upper tier again or should they keep on doing what they're doing? Many will argue with Gamepass it isn't always about big sales now and initially it seemed Gears 5 had a decent launch but retention was perhaps a bit of an issue.
Personally speaking, in terms of mainline games, I'm not a big fan of the cast of characters. I've just never clicked with Kait, JD or Del (I enjoyed the Hivebusters cast more tbh), it won't happen but I actually wouldn't mind playing as old man Fenix again. Graphically the games are gorgeous and the games have far more colour to them than back in the day, so I would be surprised if it was art style that was putting people off the series (could maybe argue folks don't like the chunky look the characters have)
The big one is obviously gameplay. The sentiment you hear is people are bored of the gameplay and it plays like it did in 2006. What can Coalition realistically do to evolve the moment to moment gameplay? God of War still has Kratos involved in 3rd person melee combat but somehow they managed to make the game appear like a radical departure from previous entries. Can the Coalition do the same for Gears while keeping the core Gears gameplay or is now the time for them to rip that up and really freshen it up?
Should they really go all in with the open world? Change the tone and really lean into the survival horror direction (which I know a lot of people clamour for) - where instead of a killing machine we're made to feel vulnerable? I actually wouldn't mind a mix of Mass Effect and Gears where we're able to choose our squad to fight with, freedom to location hop to tackle missions and far more fleshed out side quests.
What do folks here think the Coalition can do to get Gears back to the upper tier of not just Microsoft franchises, but gaming in general? (Sorry for such a long op, Gears is a franchise I've loved since it was first unveiled!

I really would love to get back to being excited for the series again)