I need this game. November can't come soon enough.
Digital Foundry are gonna have fun with this. I was a little disappointed with the Series S|X upgrade for FH4, it didn't go far enough IMO. With FH5, they are 'going there', and then some.
Imagine what next gen only Fable is going to look like.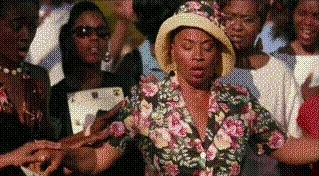 This looks so good. Told people there would be no need for concern about this being cross-gen.
I just finished Ratchet and Clank Rift Apart, and this takes the best gaming graphics crown from it already in my opinion. Wow. And Flight Simulator is also insane looking on Series X. I am going to sink a ton of hours into this one.
We finally have our next-gen show-off game.
Whew lawd.
I've said it earlier, but watching that stream in anything lower then 4K should be a bannable offence.

Series X - 4k 30 and a 60 FPS mode
Series S - 1080p 30 and a 60 FPS mode
Ray tracing in 'ForzaVista' only !?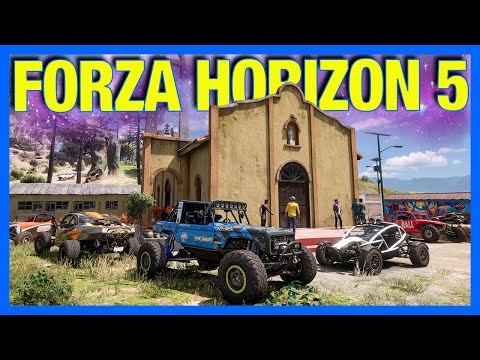 Game looks absolutely stunning.
I kept getting blown away every time they showed what appeared to be a photo only for it to transition into actual gameplay with cars zooming by.
I mean WOW.
ForzaVista is the mode where you can walk around your car and open the hood and see the car in all it's detailed glory. Not surprising this mode will be the only one with Raytracing since there's nothing going on except the rendering of the car.
Makes sense
I was hoping for RT ambient occlusion though… would really make sense for finer details of the car…
But the game is already absurdly looking great

I'd love to have been in the room when Playground showed that to Phil Spencer:
"Why am I looking at one of your holiday photos? …oh"

This game looks insane. And it's not held back by last gen by the looks of it.
https://forzamotorsport.net/en-us/news/Forza-Horizon-5-Coming-to-Mexico
Get ready for the return of seasons, first introduced in Forza Horizon 4. Only this time, you'll feel its impact in unprecedented ways. Each of the eleven biomes found on the new map will be uniquely affected by the change in seasons. So that means if you're deep in the jungle during spring, expect heavy rainfall, but during the dry season you'll be able to access and explore areas you can't reach any other time. No two seasons will ever be the same.
You can also expect powerful, all-new graphical features like HDR captures of the vibrant Mexican sky, sweeping vistas, and an unparalleled attention to detail. Available in 4K 30 FPS on the Xbox Series X (1080p 30 FPS on Xbox Series S) with an optional 60 FPS performance mode, and ray tracing added to cars in Forzavista, you will be immersed in the open world of Horizon like never before.
The Festival starts November 9th . However, if you purchase the Premium Edition, you'll get a jump on the Festival traffic with Early Access starting November 5th . Experience Forza Horizon 5 on Xbox Series X|S, Xbox One, Windows 10, Steam, Xbox Game Pass, and Android phones and tablets via Xbox Cloud Gaming. Players can choose from Standard, Deluxe, and Premium versions of the game. Xbox Game Pass players will have access to the Standard version, and if they purchase the Premium Add-Ons Bundle they can enjoy all the great DLC in the Premium version of the game, including Early Access.
Probably due time, this is a stop gap before the next iteration of the engine and likely RT support haven't been optimized yet
The game looks great! But…
I'm a bit disappointed that there's no car on the cover art…

Hopefully they'll fix it

EDIT 21:46 (UK) | There's still hope!