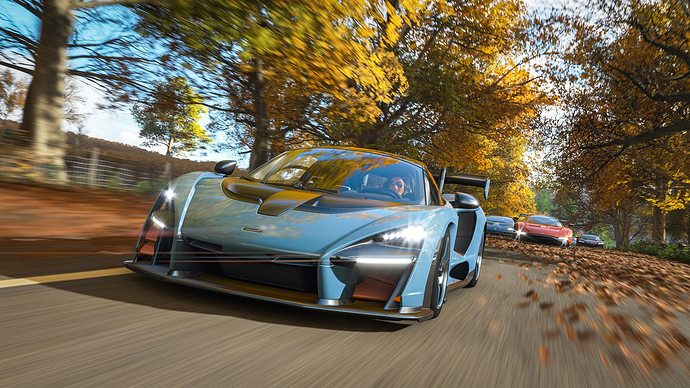 Dynamic seasons change everything at the world's greatest automotive festival.
Go it alone or team up online with others to explore beautiful and historic Britain in a shared open world.
Collect, modify and drive over 700 cars. Race, stunt, create and explore – choose your own path to become a Horizon Superstar.
Developer: Playground Games
Publisher: Xbox Game Studios
Platforms: Microsoft Windows | Xbox One | Xbox Series S and X
Pricing: starts at 30, Standard Edition is included in Game Pass

Features
Over 700 Cars
Enjoy the largest and most diverse Horizon car roster yet, including over 100 licensed manufacturers.
Race. Stunt. Create. Explore
In the new open-ended campaign, everything you do progresses your game. Create blueprints, race tracks, tunes, fotos, liveries and share them with your friends.
Explore Beautiful, Historic Britain
This is Britain like you've never seen it. Discover lakes, valleys, castles, and breathtaking scenery.
Optimized for Xbox One X, Series S and Series X
Xbox One X supports 4k@30fps or 1080p@60fps. Xbox Series S renders 1080p@60fps and Xbox Series X renders 4k@60fps. Forza Horizon 4 supports Smart Delivery, so
Xbox One owners get these optimizations for free.
System Requirements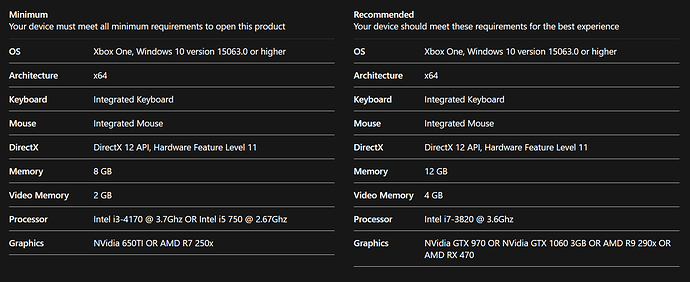 DLC
Fortune Island: Seek your fortune in the first Horizon expansion, where you will conquer extreme terrain, lightning storms, and perilous roads in search of hidden treasures.
Store: https://www.microsoft.com/en-us/p/forza-horizon-4-fortune-island/9ntv1k54gvtt
LEGO Speed Champions: The second DLC presents a wonderous new LEGO Valley to race and explore, inviting drivers to amass their own Brick Collection and construct a Master Builder's House and garage with amazing LEGO Speed Champions cars.
Store: https://www.microsoft.com/en-us/p/forza-horizon-4-lego-speed-champions/9ntbr7062t7q
Car Pass: Gets you 49 extra cars as a one-time only, free addition of each car to your Forza Horizon 4 garage, with no additional in-game credit cost.
Store: https://www.microsoft.com/en-us/p/forza-horizon-4-car-pass/9mzpp9xxp13l
Trailers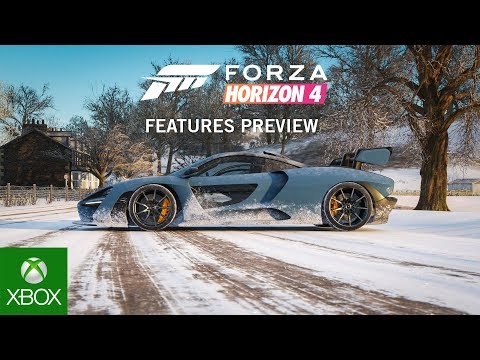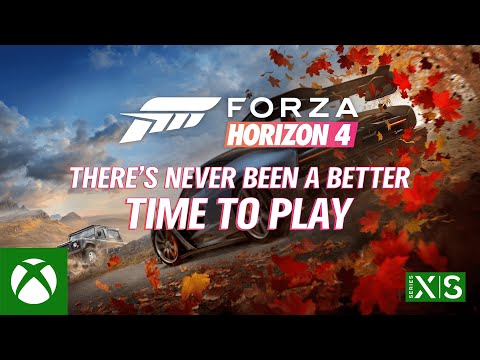 Support
Playground supports Forza Horizon with monthly updates for the festival playlist feature. This includes 3-4 new cars which can be unlocked by finishing daily or weekly events.