Hello all,
Now young Sik, made the rather extravagant claim on last nights podcast that he can manufacture a "fantastic" burger. I have my doubts

He did ask to be reminded about in it the patreon lounge but instead I brush his cheek with the back of my hand and declare a cook-off!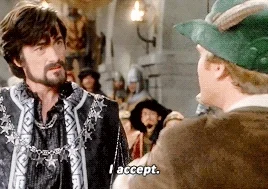 I thought it might be rather fun to post some of our favourite recipes. I love cooking, and especially spicy food with deep flavours. Maybe some of you can share some real delights.
Since I respond to @Sikamikanico 's outlandish claims of being "Teh Burger Master yo!" I shall start.
Cerys' Nana's Beef stew.
I have no idea about quantities since I just learned from Nana Lilly so go with your gut. Plus its beef stew, its remarkably hard to mess up, unless you forget the booze ofc.
1Kg Stewing steak, cut into cubes and floured (add some mustard powder and salt & Pepper to the flour)
3-4 Shallots or onions
Garlic However much you think you would like
Rosemary
Carrots, Potatoes, Swede (neeps for northerners)
2 bottles of Guinness
2 bottles of red wine.
Beef stock cube x 2 (ish) (Vegetable oil, butter, duck fat, lard. Whatever your heart can take as a frying medium. I find frying in rapeseed oil and throwing in a knob of butter at the end is the best mix of taste:Health.
I do all this in my cast iron pan with lid, but you can use an oven dish and a frying pan.
Open the wine to let it breathe
Check the wine that it is suitable. A generous glass to make sure it is fine.
Fry up your floured beef cubes in batches to brown and set aside.
Chop your onions into whichever shape you desire and fry in the delicious beefy bits left in the pan til soft.
Add the garlic and fry for a little longer
Deglaze the pan with a generous amount of wine and cook down for a few minutes.
Return the meat to the dish and give it a good stir.
Add the bottles of Guinness after testing its not "corked"
Add at least a bottle of red wine stir, and bring to the boil.
In this house we like things beefy so here is where we add some beef stock cubes.
Add 4 or so bayleaves.
Allow to boil for 5 minutes then cover and place into a pre heated oven at 200 c for 30 minutes
After 40 minutes turn the temperature to around 150 c and leave for at least 2 hours.
while you wait continue to check any remaining wine and Guinness to make sure it has not gone off.
Then dice your vegetables into similar sized cubes as your beef.
We like, Potatoes, Carrots and Neeps, but you could use anything you prefer.
After 2-3 hours add your veg to the dish, stir, and add more liquid if you like it saucy.
Return to the oven and keep cooking for at least an hour.
Serve it as is or with Mash, Cauliflower, chips, Yorkshire puddings whatever you fancy. Its especially nice with German Red Cabbage, which is red cabbage cooked up with Onion and apple and vinegar.
Lets see these Sikburgers then, and god help me, if you are not stood at your Barbeque with a "kiss the cook" apron, or one with comedy breasts there is going to be some difficult questions for you my boy.