Microsoft Flight Simulator is the next generation of Microsoft's oldest gaming IP. From light planes to wide-body jets, fly highly detailed and stunning aircraft in an incredibly realistic world. Create your flight plan and fly anywhere on the planet. Enjoy flying day or night and face realistic, challenging weather conditions.
Travel the world in amazing detail with over 37 thousand airports, 2 million cities, 1.5 billion buildings, real mountains, roads, trees, rivers, animals, traffic and more.
Developer: Asobo Studio
Publisher: Xbox Game Studios
Platforms: Microsoft Windows | Xbox Series S|X
Pricing: 60-120
Features
World
"the world is really big."
Bing maps provides 2 petabytes of aerial imagery and elevation data for the whole world and 3D photogrammetry scans for a number of cities. It matches the real world so that now VFR (visual flight rules) flying is available for everywhere. Asobo and partners developed AI routines to procedurally place trees, grass, buildings, traffic and animals. This data is streamed from the Azure cloud as you fly in your plane over the world.
Aeodynamics
Asobo build FS 2020 on the base of the simulation of aerodynamics and physics in Flight Simulator X and improved on and reworked key aspects. The big change to the system is the new aerodynamic simulation which now fully calculates 1000 surfaces over the geometry of a plane (FSX had one). Asobo also implemented a new worldwide atmospheric air mass simulation on the entire planet to match the air flow in the world to the clouds and 3D environment and simulate such things as turbulences in volumetric clouds or the air flowing over a mountain.
The physics simulation for terrain and tires now handles sloped surfaces so you can land on sloped runways or fields. The simulation works now more realistic and on a higher rate so it is much more smooth and behaves less on rails and more like a real plane. Flaps and external gear are now calculated aerodynamically. All aircrafts have been reviewed with the help of professional pilots.
Weather
Asobo developed a new atmospheric engine to unify the rendering in the sky and provide realistic lighting in all weather conditions and time of day. The new technology provides volumetric 3D rain, fog, clouds and rainbows. Icing is now simulated realistically depending of the actual humidity of the air.
Pilot have the option to seamlessly change the time of day and weather on the fly in real time or use live real world weather data form partner Meteoblue.
Airports
Bing provides the data for all airports and landing strips on earth, so you can start and land on around 40 thousand of them. Asobo has a special tool to correct and align the landing strips by hand (watch Discovery Series: Airports). There are 80 special hero airports with more detailed modelling. The most iconic airports with lifelike presentation are the 20-30 airports in standard, deluxe and premium edition.
Multiplayer
You can group up with other pilots in one single shared online world. The server will show you the 50 closest players. The sim shares the same multiplayer world, content and services for all players on all store fronts so players from Steam and Microsoft Store can fly together. There are also weekly challenges with a worldwide leaderboard where you can compare your landing scores.
Editions
You can choose from 3 editions - Standard, Deluxe and Premium. They differ in the number of available aircraft and high fidelity airports. And best of all: Standard Edition is included in Game Pass!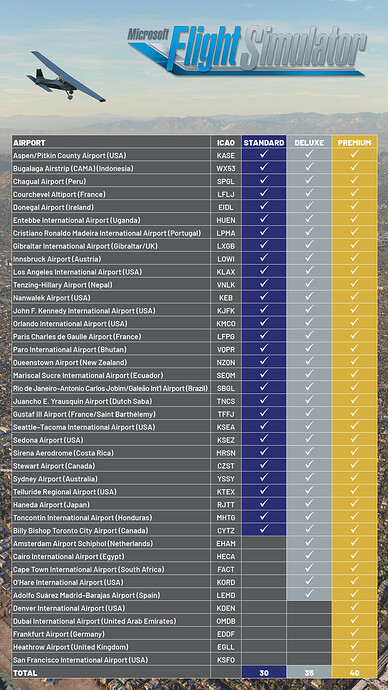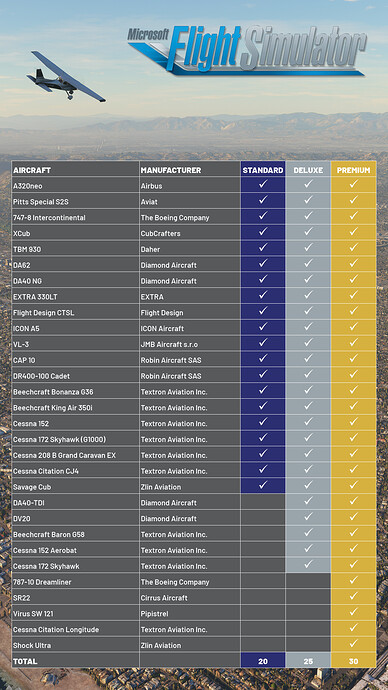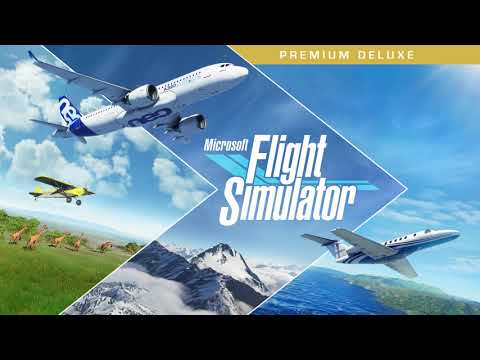 Storefronts
Flight Simulator 2020 is available on the Microsoft Store for Xbox and PC and Steam. The standard edition is included in Xbox Game Pass for PC and Xbox. Its a Play Anywhere title so your purchase and progress carries over from PC to Xbox and vice versa.
MS Store: Standard Edition, Deluxe Edition, Premium Edition
Steam: all Editions
Specs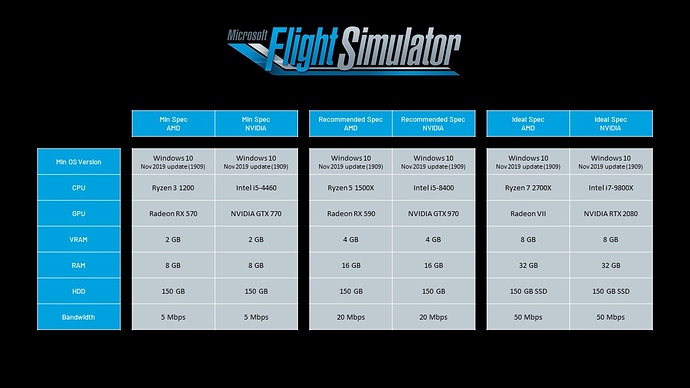 You also need extra space on your drive for cached data from the cloud.
On Xbox you have to install the 42 GB main game assets to your internal or external SSD. If you want to fly without the power of the cloud you have to install an additional 56GB download for offline assets. If you stream assets from the cloud this is done to a cache partition on your SSD which takes up additional space up to 16GB. Asobo does regular world updates, these have to be downloaded and are around 4GB for each fo them.
Trailers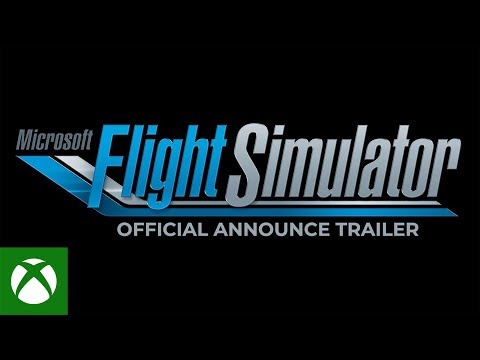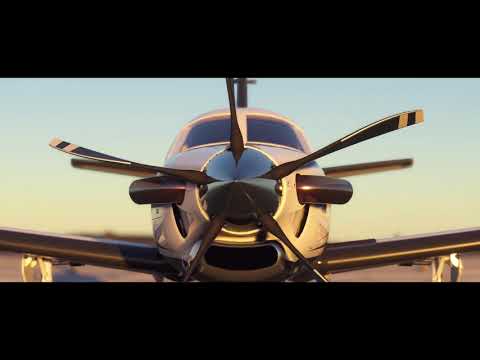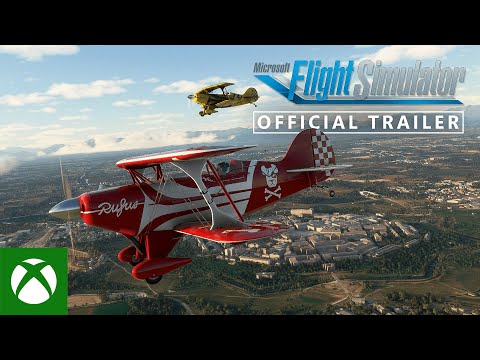 Additional Information
Learn more https://www.flightsimulator.com/
Watch Feature Discovery Series on Microsoft Flight Simulator - YouTube
Ask questions monthly on Twitch

FAQ
Can I fly offline?
You can but you get lower fidelity on the terrain and buildings without the cloud data.
Is there a career mode?
No, but Asobo and Microsoft are working on some kind of progression system. In the meantime you can link third party systems like https://www.fseconomy.net or https://www.neofly.net on PC.
Which peripherals are supported on Xbox?
You can connect a USB keyboard and mouse and use Thrustmasters or Horis flightsticks for Xbox. Other manufacturers will release their products later in 2021 and 2022. More information here and here.
The world is soooo big. Where should I fly?
https://flightspots.co got you covered. Also watch the world updates where Asobo highlights new improved locations. You can also check out RPS list of photogrammetry cities here.
Will there be additional planes or DLC?
For sure, this is a flight sim. Have a look at the integrated marketplace. I hope your wallet is ready.
I only see planes, what about helicopters?
It's on the wishlist and will come later. There are already some helicopter mods on PC.
Is HDR supported?
Yes.