Hey all obviously take this with a massive grain of salt but I found this quite interesting!
I like the idea of them adding a ton of content to make up for the year exclusivity!
I have already played it on PS4 but would deffo double dip for a Series X version!
Thoughts??
(I know… 4chan but still)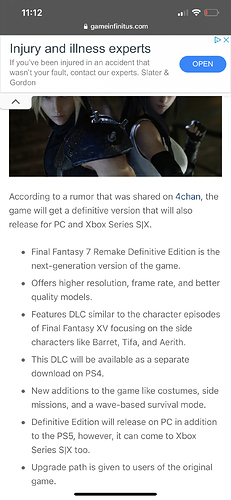 UPDATE: It is not looking good guys…