Originally published at: https://xboxera.com/2021/07/09/fifa-22-officially-announced-reveal-trailer-dropping-tomorrow/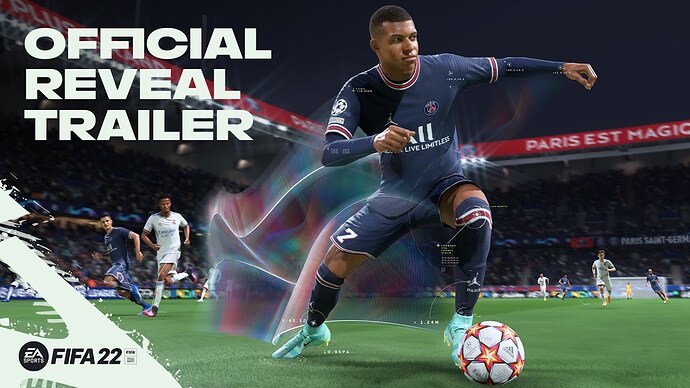 EA Sports has officially announced FIFA 22, the next iteration of the hugely popular football franchise. The company also confirmed that Paris Saint-Germain's wonderkid Kylian Mbappé will once again be the game's cover star.
![](upload://saLZpOh51ND2YvbPwhoyqM9UtBa.jpeg)Last-gen cover art
![](upload://xOLheVIlg4khNLFpxxIWRfSOznm.jpeg)Next-gen cover art
![](upload://gT7W9JvCf2ZuTWPL9uRjBYZKF1p.jpeg)Ultimate Edition cover art
The official reveal trailer is scheduled to go live tomorrow at 10:30 AM EST. A next-gen gameplay trailer is also scheduled to be shown on July 20th as part of a Spotlight Series leading to the publisher's EA Play event on the 22nd.
![](upload://fB9xpeA349mXWdwfV0aB1GjovHy.jpeg)