Literally played FUT for like a month and aside from that I just did regular seasons and pro clubs.
Pro Clubs is such an underrated mode and I was sad early at launch because population was dead for new consoles, but it's picked up now. I hope community is healthy this year, and EA should really implement crossplay with these games or maybe no crossplay for FUT because I can see Sony/Microsoft not okay with losing out on FUT money
Pro Clubs has definitely been improved over the past 3 generations to make it more realistic cause good lord a couple of iterations ago it was people scoring bicycle kicks from outside the box and a bunch of nonsense

Dont know why people couldn't do cross gen to work with it and I had to install the xbox one version just to play with my friends.
Same. Pro clubs is the best mode but they won't touch it as they haven't got any monetization in there.
Also have you noticed on both last gen and next gen versions of fifa 21 the stadiums are never full? There literally is always a gap of fans in the stadium somewhere. Hopefully that will be fixed for the next game. Small issue but one that can be easily solved
They have been needing a lot new animations for years now so it will actually help the game with new ones
Been an issue since like fifa 14
GOTY
Needs to be much better than last year's effort, which was so average and really behind PES, gameplay-wise. I usually play PES when it releases on Game Pass up until FIFA hits the EA Vault, then FIFA until PES hits Game Pass again, but have already dropped FIFA 21 since early June.
REVAMPED CAREER MODE! THIS IS NOT A DRILL!
Live out your football dreams in FIFA 22 Career Mode as you create a club and lead them from relegation candidates to global giants, and enjoy an overhauled Player Career experience that gives you more ways to progress, achieve, and immerse yourself in your Pro's journey through the game.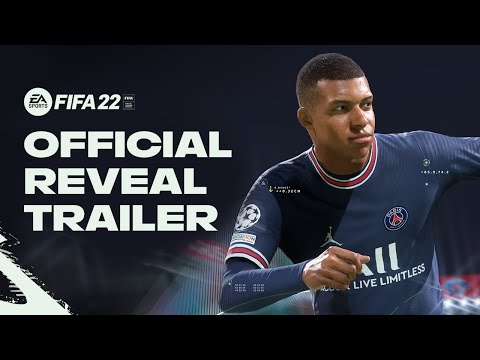 They cant do this to Me Bruno …
Not the biggest fan of these types of trailers. Quick cuts, nonsense special effects that have nothing to do with the game, and "cinematic" angles that don't represent how the game will look when played. Hopefully we get a better look soon.
Still Frostbite, but the next-gen version has this "HyperMotion" technology. The PC will run the last-gen version.
Yeah, not the biggest fan either. We are supposed to get a gameplay trailer on the 20th, and some deepdive on the new career and player modes before the launch.
They have made it less grindy imo because it was pretty easy to get cards in 21
Hate it but this is the usual MO for the first Fifa trailer.
New animation technology used
Xbox confirmed some more details about career mode! And it also confirmed that the new UEFA Conference League is in the game!
Create football's newest team, design your unique kit, stadium and badge, and manage your club to glory in Career Mode, alongside an overhauled Player Career mode that immerses you in your pro's journey like never before.
Play as over 17,000 players and 700+ teams in more than 30 of the world's biggest competitions - including the UEFA Champions League, UEFA Europa League, CONMEBOL Libertadores, and brand new UEFA Europa Conference League.