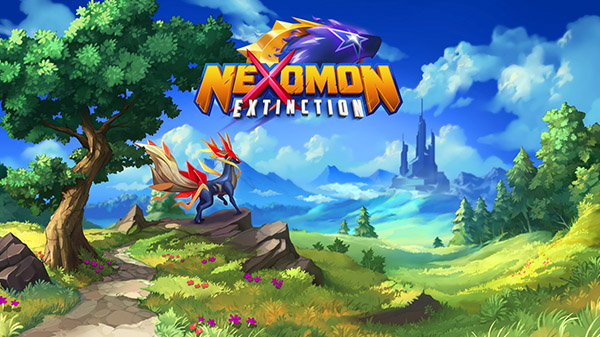 So I was debating whether to wait til I finished the game to make a thread or not, and I now have 11+ hours and decided to just make it now. I've been wanting a great Pokemon type game on Xbox for a while now. Nexomon: Extinction FULLY delivers on it and more. It rips practically everything straight from Pokemon with almost no care about being sued, lol. The story is slightly different and actually a bit more interesting to me. You get your first Nexomon and you get a cool list to choose from each Element.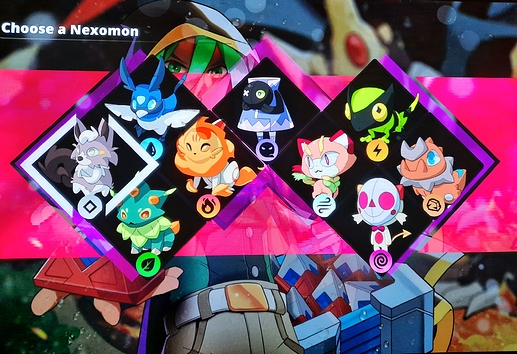 You find out there are "Tyrants" who are giant, overpowered Nexomon that are wreaking havoc. You have to stop them, but there's a bit more to it that I don't wanna spoil. They also break the fourth wall a few times, and there's been a few times I've actually laughed at some of the dialogue.
Gameplay is the exact same as pokemon. Bushes actually move when there's a Nexomon to capture, so you don't really have random battles when walking through grass. There are caves where there are random battles, but so far that's been the only places with them. Also, in these caves, there are Vaults which you need keys to open, but they contain "Great Treasures."
Trainers are scattered about the areas as well, just like in Pokemon. You have a Poke-center type place to heal and switch out Nexomon, and there's stores to buy Pokeballs that they call Nexotraps. The twist is, there are Nexotraps for each element to improve your chances of catching certain Nexomon. There's over 300 Nexomon to capture so far, and within my 11+ hours, I'm just shy of having 100 of them. When trying to catch one, they bring up a cool stat page that shows your percentage of catching the Nexomon. If you use a Nexotrap with the same element, it increases your chance of capturing by a lot. You can also throw food out to the Nexomon to increase your chances as well. Status effects, like Freeze, also improve your chances. It's really neat and a cool different take on capturing monsters.
As for your Nexomon, they have 4 "Core" slots that you can equip them with. Cores contain things like Atk+, Def+, XP+, Gold+, Status Ailment protection, HP+, etc. There's 3 levels for each core, each giving you more of a boost in the higher tiers. There is a separate XP Core that lets your Nexomon gain a Percentage of XP even if they didn't battle. So for those of you that hated ALL your pokemon getting XP even when they didn't fight, this lets you have that option of giving them no XP unless they fight. And for those of us that do like the Pokemon getting XP if they don't fight, we have the boosts

.
So far, I am extremely impressed with how much this game has for such a small price tag ($20 for US peeps). I am thoroughly enjoying the game a lot more than I thought I would. So far, I'm having more fun with it than I had with Pokemon Sword honestly. I can't wait to get further in the game, and I know I have a lot more left. Please check this game out if you liked Pokemon. I had no clue it even existed til I randomly saw it on the Xbox reddit lol.