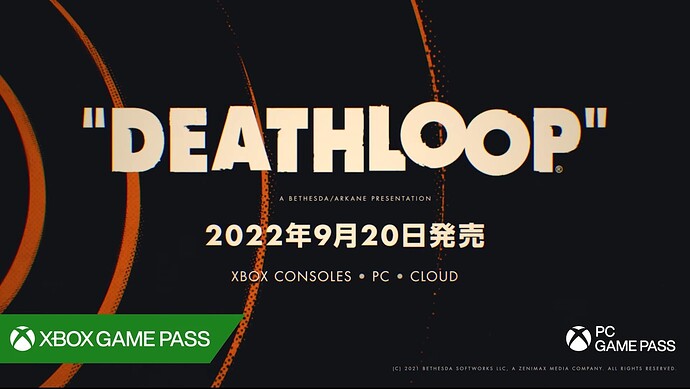 Originally published at: https://xboxera.com/2022/09/15/deathloop-is-coming-to-xbox-and-game-pass-september-20th/

Today at the Tokyo Game Show 2022 Xbox revealed that Deathloop from Arkane Studios is coming to Xbox and Game Pass on September 20th. The game released a year ago on PlayStation and PC, but due to a console exclusivity contract it wasn't possible to release the game on Xbox and Game Pass till this week, a year after release.
Deathloop will be available for purchase on Xbox and the Microsoft Store and will be available for Xbox Game Pass, PC Game Pass and Xbox Cloud Gaming.