Interested in who the publisher could be or whether self published. I could see Epic picking this to publish and make exclusive to their store.
Epic publishing a Crytek (so CryEngine) game? Nah.
This could be another EA or some chinese publisher game.
IMHO it's MS who should have something to do with this game, there's been rumours related to MS/Crytek for years.
And honestly, i dare you guys to name a better acquisition, or one that fits them better than this, a great company that has been struggling lately, just like Obsidian, inXile etc.
And with the right help and budget, hard to imagine what kind of technical monster they could release.
They parted ways badly after Ryse, also Crytek founders (Yerli brothers) are known troublemakers like Randy Pitchford, I don't see MS working with Crytek ever again, but we'll see.
You put too much emphasis on stuff like this and I guarantee you it doesn't matter to them
I assure you it does, big time.
Ow, had no clue about any of that, unfortunate then, i'll be happy if Sony doesn't moneyhat it tho (or if it releases on PC at the same time at least)
It would fit the pattern of petty deals related to storied Xbox franchises and/or developers used to be close to Xbox.
Do people actually care about Crysis, you know outside of the graphics?
To me it's always been one of those "wow look how awesome this looks" because I never hear anyone praise anything else about them
they probably need funding announcing it as Concept art and way to recruit people, no platforms announced yet
I liked Crysis 2 & 3 because of the atmosphere, music, and sandbox, but they're not good games today lol, they have atrocious AI that just ruins the sandbox they have.
I think I played the multiplayer of 2 and single player of 3 back on 360, from demos/beta's etc
I was not impressed to say the least
Nice. I hope we see more soon.
I tried playing the first game twice (360 version and remake) and yuck.
Interested in what the tech looks like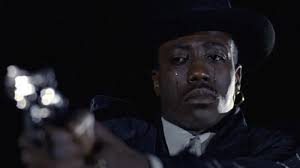 add another one to nvidia leak.
Excited . Been waiting for 4th for years.