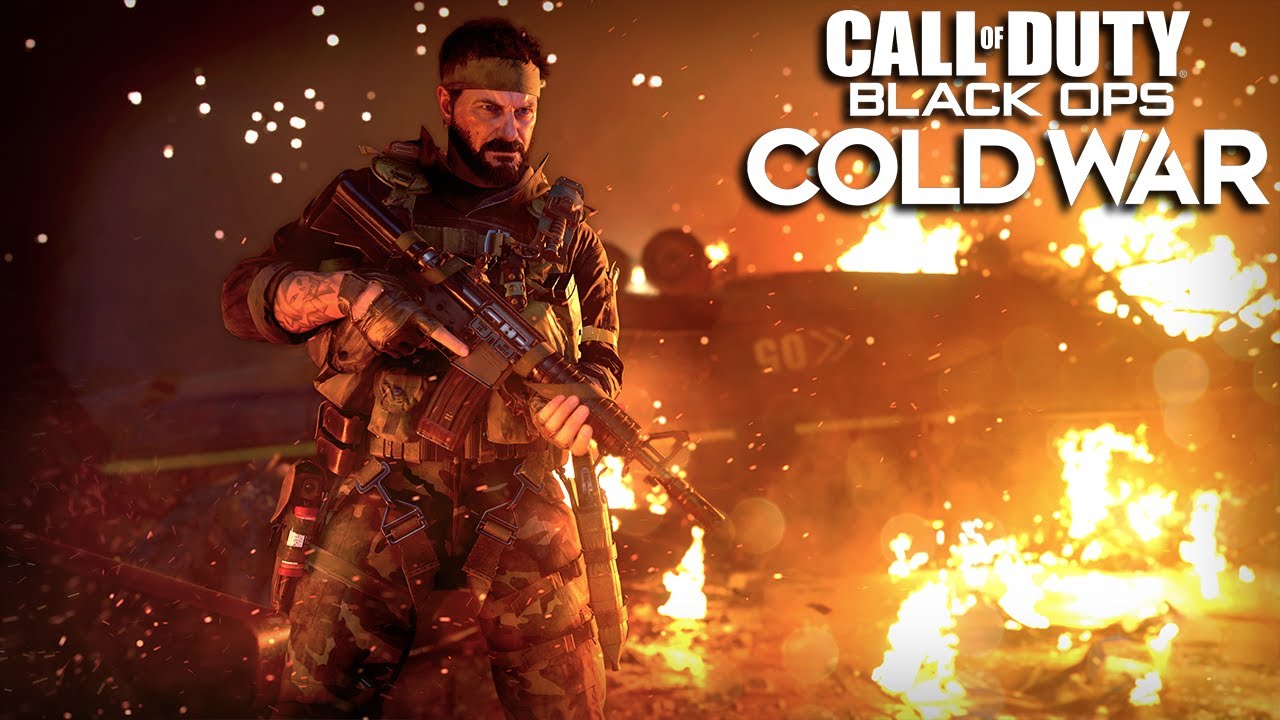 Launching November 13th. The campaign is developed my Raven Software and a direct sequel to the first Black Ops.
$70 next gen and looks decidedly cross-gen. Pass for now
Also, you can't upgrade to next gen if you bought the physical version.
Smart Delivery? Where R U AT?
Guessing XSX launches the 6th, and PS5 launches the 13th? Lots of stuff lining up for 13th launch.
What on earth does Activisions terrible upgrade and pricing paths have to do with smart delivery? Smart delivery is a way of getting the new series X versions for free. Activision don't want to support that because predictably they are being ultimate greed merchants. Charging more for the SX version. Awful. Thankfully you'd have to pay me to buy this game!
Same old shit!!!
We were all playing this in 2007!!!
I was excited about this, but there's way too many negatives and anticonsumer stuff to ignore.
Even worse than I thought.
So it sounds like when you insert the PS4 disc into the PS5, you'll be given an option for the PS5 upgrade, probably for a fee. Afterwards, you'll need to have the disc in the system to access the PS5 version, almost as if the disc acts as a key.
I wonder if the Series X upgrade is excluded because smart delivery only applies to digital versions. If that's the case, why can't the owners of the digital version receive an upgrade option?
It's because you're not allowed to charge for a digital upgrade on Series X
I don't think that's the case, I think it's more likely that Microsoft just don't allow this option. It's just shitty on Activision's part.
Lol the German version has a price increase as well 75€ now.
Wait till we hear about PS4/PS5 exclusive mission/features/mode/whatever. It's Activition. I'm sure there's something like that.
Smart delivery applies to physical games too, no?
You might be right. Thinking about it, I don't recall MS saying only digital owners will receive next gen upgrades.
That sounds like it uses Smart Delivery, no? As in, it automatically upgrades to the XSX version when ya put it into XSX.
X1/XSX games cannot run off the disc. They copy the game to the HDD/SSD automatically no matter what. Putting this into XSX would just prompt you to DL the game, which likely could start playing pretty soon anyhow. It'd still get XSX assets/code.
This appears to be Smart Delivery, so ppl upset might have it exactly backwards.
EDIT: Only just realized it is a $10 premium for next gen version. MS should crack some skulls at Activision. It's 100% pure Smart Delivery except they are charging $10 for the use of it. What a crock of shit! >:(
Basically what seems to have happened is Activision wanted to do Smart Delivery but wanted to charge for it. MS told em to GTFO. Activision decided to do their own version witht he $10 premium which forced them concoct this complicated garbage sku models.
This honestly looks great. MW2019 was already one of the better looking games.
I am all for that rollercoaster ride (aka campaign).
No, unfortunately not. If you buy the base Xbox One version (which is cheaper) you only get the Xbox One version. This will run on your Series X via backwards compatibility if you want but it won't be the actual Series X version that looks better, improved loading times, ray tracing etc.
To get that, got need to buy the cross gen bundle or the Series X version which is more expensive. However, if you buy this version, the game will work on both your Xbox One and Series X.
For Sony, it's the opposite. If you buy the PS4 base version, you can pay to upgrade that to the PS5 version for 10USD. However, if you buy the PS5 version, this won't work in your PS4.
I think it's harsh to call out Xbox or Phil.Spencer on this. This is clearly down to Activision wanting to charge more money.