Hey, you know what makes you really cool? Cooler than cool? Reading books!
Why should I read books? Because books make you think, and thinking is awesome. They tell you amazing stories, bring you to fantastical worlds, and let you meet diverse and interesting characters. They also help you write better and help you increase your vocab.
Currently reading: Guards! Guards!
My 2020 books read: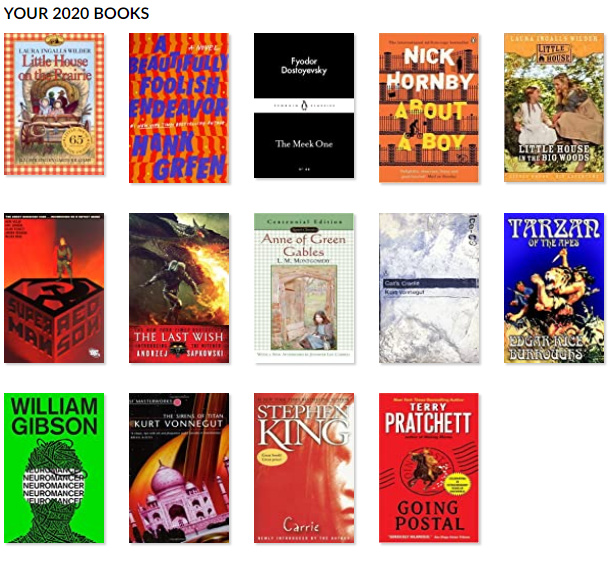 Best book I read this year so far: Sirens of Titan.
Worst book I read this year so far: Red Son Superman or Neuromancer (really didn't like either)
If you need tips on how to get into reading, just let me know, I love to get more people to read for fun!
EDITORS NOTE: I mostly read fiction but it's ok to talk about nonfiction here too.
Questions: Do you read? If no how do you plan to change that in 2020. What are you reading? Favorite books?