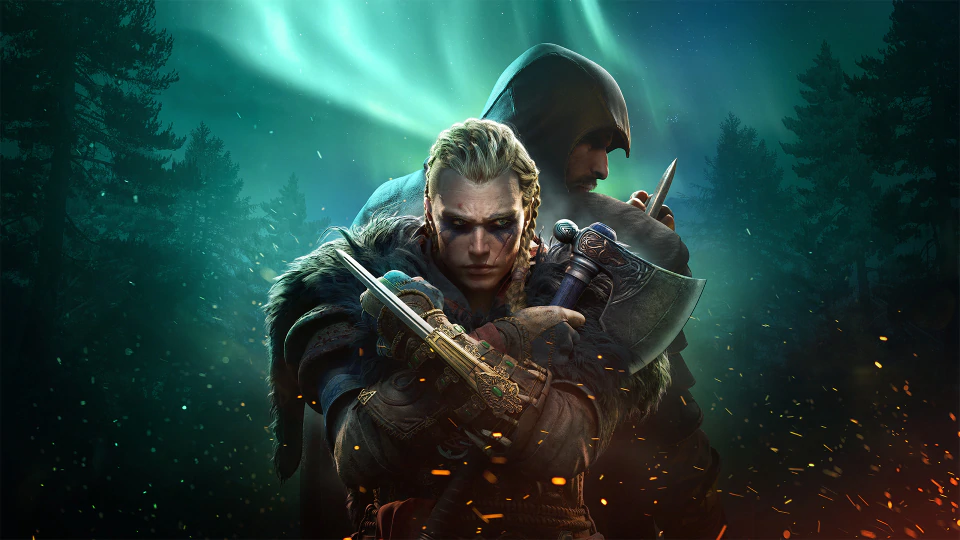 Availabilty:
Release date: 10th November 2020

Xbox Platforms: Xbox One, Xbox Series S|X

Functionality: Smart delivery, 4K60 (XSX), Single player, Shared online element
Story
Set in AD 873, the game recounts a fictional story of the Viking invasion of Britain. The player controls Eivor, a Viking raider who becomes embroiled in the conflict between the Brotherhood of Assassins and the Templar Order.
Features
• Lead epic Viking raids against Saxon fortresses throughout England.

• Dual-wield powerful weapons and relive the visceral fighting style of the Vikings.

• Challenge yourself with the most varied collection of enemies ever found in Assassin's Creed.

• Shape the growth of your character with every choice you make and carve your path to glory.

• Explore a Dark Age open world, from the harsh shores of Norway to the beautiful kingdoms of England.

• Personalize your experience by growing your clan's settlement.
Editions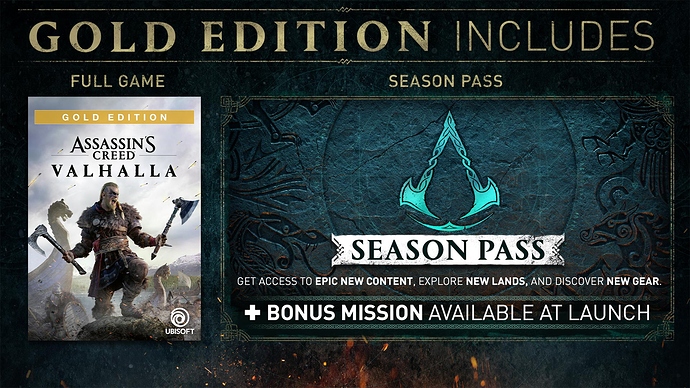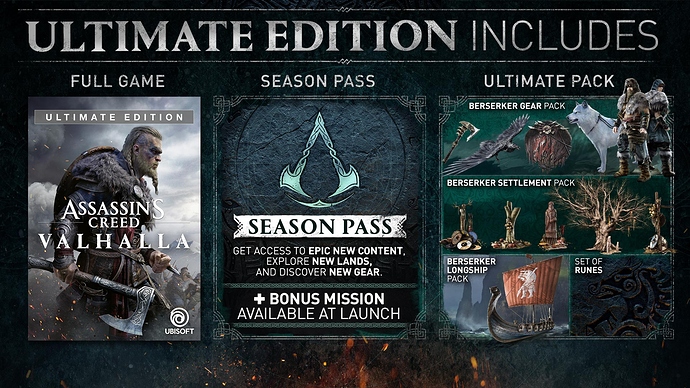 Post launch and DLC details
Two major expansions will come to the game in 2021 as part of the Season Pass, and the first round of post-launch content begins this December with the release of Season 1, which will include access to free seasonal content and in-game events, like the Viking Yule Festival, as well as new settlement buildings and game modes. Check below for a full rundown of what else is planned for Season 1, which will be available free to all players:

A new settlement area, allowing players to continue to grow and evolve their settlement.
A traditional Viking Festival, the Yule Festival, for players to experience in their settlement.
A new game mode: the River Raids. Building on Valhalla's core raiding mechanic, the mode will deliver a dynamic, challenging, and highly replayable raid experience.
The addition of the Ranks for Jomsviking: in Assassin's Creed Valhalla players can create a lieutenant to be part of their raiding crew, but also recruit some from their friends and the community. In Season 1, players will see an update to the Jomsviking feature that will allow their Jomsviking to earn XP and rank up. The higher the rank of the lieutenant, the more silver players will earn when recruited by other players.
Season 1 and subsequent seasons will also come with new player skills and abilities; weapons and gear; and cosmetic items for the settlement, longship, horse, and raven.

Season 2, also free to all players, will follow on March 2021, and will also include free content including a new combat-oriented game mode, a Jomsviking update, and Settlement festivals, along with new gear and cosmetic items. Details on Season 3 will be revealed at a later date, but Season 2 isn't the only content coming in 2021.
Videos
World Premiere Trailer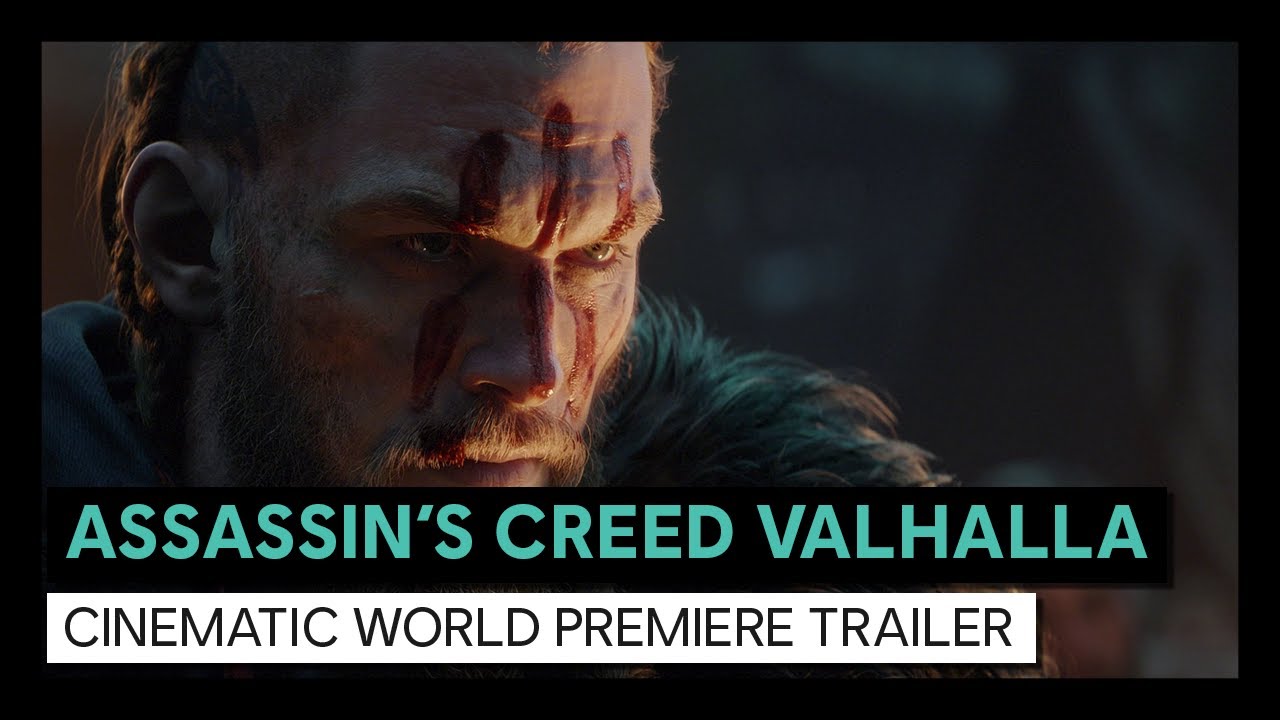 Gameplay walkthrough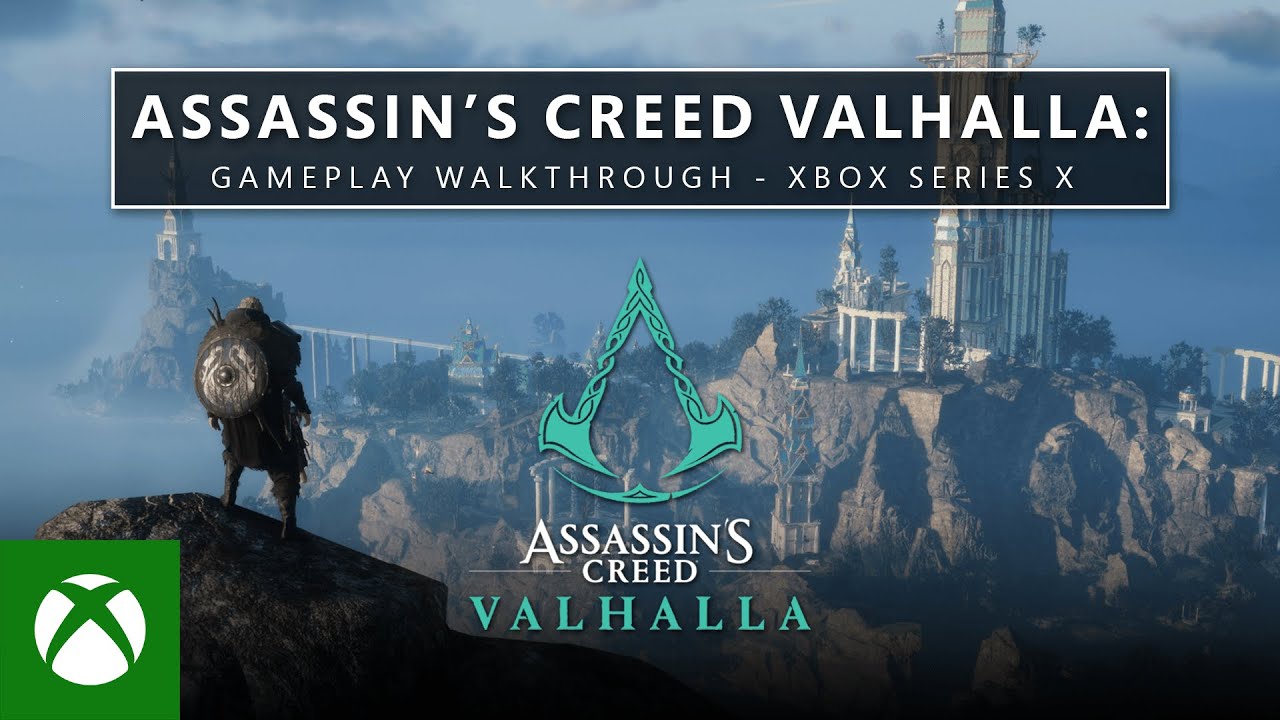 Story trailer
Post launch support and DLC trailer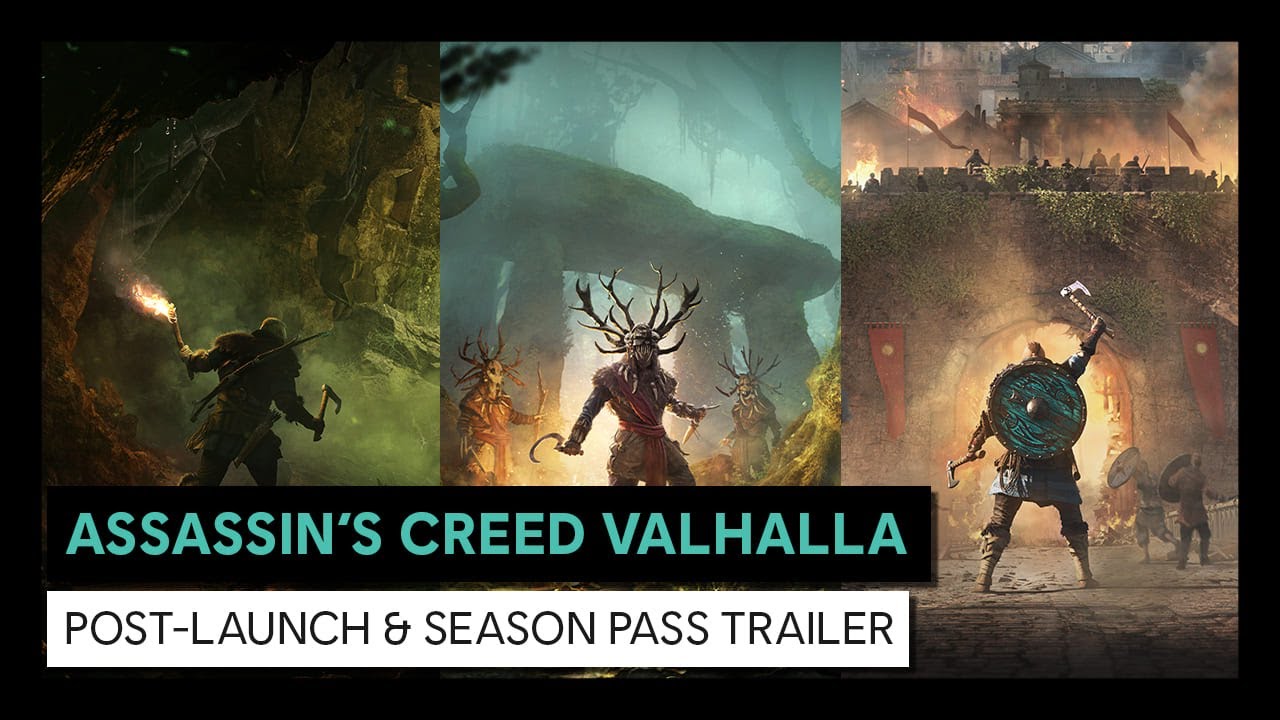 Screenshots
>
Review scores
Will update when available