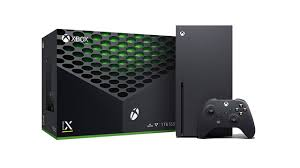 Download issues
Firstly I have a 100/40 Mb connection which is working fine. Location Sydney Australia. I checked xbox lives status and all is good and I'm on a wired connection. When I first setup the console it took nearly an hour of having a white spinning circle before I got to the dashboard.
I can't download any of the apps in the store. It's taking nearly 30 mins just to check for any game updates if it works at all.
The watch dogs update(38Gb) took over 10 hours to download.
I've still got another 200 odd GB to download in game updates and currently I'm get 250 Kb/s download from Microsoft.
Other issues I've come across:
DTS doesn't work at all it reverts back to dolby digital. (This worked fine on my one X) Randomly the console changes from 4K to 1080p and your can't change it back to 4k without a reset. The reset console option doesn't work from the settings menu or controller, the screen goes blank and it hangs.
Only way to reset the console is holding down power button for 10 secs to do hard reset.