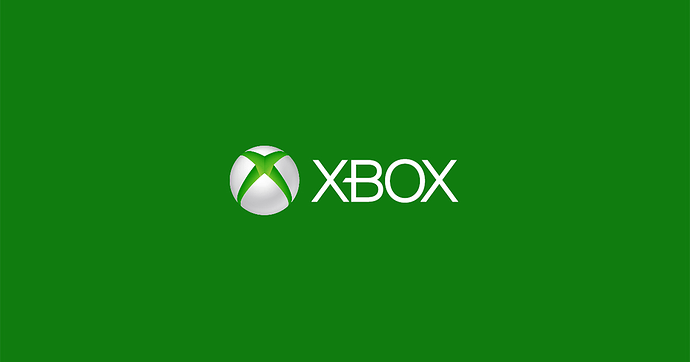 August was a fascinating month for Xbox.
We saw what's possibly the most next gen experience through Flight Simulator which unsurprisingly racked in some of the highest metacritic scores Xbox has seen in recent memory, we saw a beloved franchise in a new light through Battletoads, we saw a powerful interactive thriller telling a trans person's story from one of the best devs in that genre through Tell Me Why and ended with quite possibly the best turn based rpg in recent years through Wasteland 3, which some have lauded to be their game of the generation even.
Reading that, it's clear one thing that looms over this is the observation and to a great extent, an actual reality of Xbox of moving forward and that is - Diversity of Game Experiences.
All of these games also released day 1 on Game Pass.
Now, I've read several things about Game Pass on several forums and around twitter threads every time it comes up and it can generally reduced to these statements: "When and where's the next big AAA coming?" "lol stop no one cares about indie games" "this is gamepass filler" And as of recent, "Quality > Quantity"
One thing people need to realize about Game Pass is not everything on there is gonna cater to you specifically. The library has to be diverse enough to include all kinds of gamers.
I hate to bring up Netflix (and I hate the analogy of game pass being Netflix for Games) but a lot of stuff on there might simply not be for you, but they exist to appeal to a different crowd and that's completely fine as long as you get what you're looking for as well.
This is also the reason why the new fanboy phrase in town "gamepass fodder" is a god awful term as it exists only to appease a narrow range of experiences, and anything outside it is seen to be bad or low quality just because it doesn't fall under that range. People need to realize Game pass can't thrive with a narrow range of games that just appeal to the traditional crowd who demand or play only (or at least claim to) blockbuster AAAs.
Xbox's strategy moving forward is driven by diversity, which is both a good thing and a bad thing. It shall bring in all kinds of audiences who don't all play the same kind of games.
That's one thing Sony does different. Most of their first/second party games are designed to be able to be played by the same crowd repeatedly. The people who played Spiderman are the same ones who played God of War who are the same people who played Ghost of Tsushima and shall be the same people playing Horizon. Bloodborne was a rare exception and Demon's Souls is a good return to that appeal. (And the thing is their approach is completely fine as well because it works wonders in their favor. The argument is precisely that there's space for both approaches this coming generation and forward. Both Sony and Microsoft can and do have many things to learn from each other and on some levels, will be forced to)
Xbox on the other hand, by their own doing have to diversify their portfolio A LOT MORE. But there's good pockets they are already capturing and entering the Zeitgeist as whispers of what to expect.
If you want solid western RPGs, you now know Xbox is the place to be this coming gen. If you want the best racing games, Xbox has you covered. If you want the best indie program, ID@Xbox has got you covered. Now with Game Pass, indies have a much better and bigger limelight to showcase their craft to an immediately large crowd who have subscribed with good probability of wanting to try games they wouldn't generally have if they had to pay full price on these new and foreign experiences. This has also resulted in some games (like Descenders) boosting their sales outside the service even while being on game pass.
Xbox's current commitment to simultaneously release their games on steam as well means they know why its important to not ignore the biggest pc platform but also more importantly, the everlasting importance of permanent ownership as opposed to subscriptions. Xbox's entire ethos around Game Pass rests on games also being available to purchase elsewhere to keep forever, otherwise, it's a very troubling future that Xbox is gonna get shafted over from the rest of the industry, unless of course they're the ones who shall change the landscape for the worse, but that's a concern that's unfounded for now as all their moves and messaging making it evident enough they're gonna keep perpetual ownership as an integral part of their vision.
This is also what distinguishes them quite significantly from services like Netflix where media ownership is increasingly useless and cared about by fewer people than ever.
This however has the side effect of spreading themselves a bit thin and as a result, fail to capture large swathes of audiences on fewer games that the competition designs its strategy around.
Going back, I mentioned the new meme in town hating on Xbox - "Quality > Quantity"
This only exists to reinforce the idea of what's "quality" being defined by the narrow experience of what its competition provides and fails to capture the untapped paradigm of reaching more people in a different way. It aims to suggest that somehow making more games means making worse games which on immediate hearing may sound reasonable but ignores the fact that making more games doesn't mean making more of the same games. All of these games are not attempting to necessarily capture all of the same audience. Sure, it's amazing to bring in new audiences but that's not the core goal of diversity in offering.
As a result, the argument of quality > quantity rests on that presumption that all of this quantity is meant for one type of gamer when it's actually the case that he or she probably like a narrower range of those games and are actually getting the same amount of games they used to get previously, only just that now, a wholly wider array of new audience are getting games that probably weren't even being made anymore.
Going back to the strategy of Sony vs Xbox, you don't necessarily make games that capture as big an audience as possible, but instead make a service that captures as big an audience as possible, and instead have games that attempt to capture these several pockets of audience, ranging from people who play big blockbuster AAA cinematic action adventures to more marginalised people who want to see themselves being represented powerfully and responsibly in games to those only play sports games to those who are salivating for the next indie roguelike to those who are willing to experience the next obscure avant garde interactive thriller (12 Minutes hype!), Game Pass is gonna have it all.
This is what Xbox is a platform in the coming years.
There's good reason for people to expect more and demand more from Xbox, there's good reason to expect their messaging to be as clear as possible, there's good reason to expect their marketing to get its shit together, but one thing that's even more clear is this vision of diversity of experience that attempts to capture more audiences in more ways than one. And sure, not all of these games as a result of more diversity in offering are gonna be straight GOTY after GOTY, but I feel that's a rather shortsighted way to approach the medium in the first place. A better way is to provide the traditional experiences large swathes of people want to have and would qualify as their GOTYs but also provide games that generally get shafted from "prestige" discussions or go under the rug simply for being the kind of games they want to be in the first place.
I'm aware some may not like that but I think the arguments I made above can at least show good reason so as to why it's not just completely fine for Xbox to go that route, but is a fascinating new paradigm that shall prove to be successful for Xbox as a platform and us gamers who shall get to experience the most diverse lineup of quality games in history!