Hey everyone!
As the team behind XboxEra look to grow even more and run a successful (and importantly stable, technologically speaking) online community, we worry increasingly as the site grows about how we fund it from a purely operational perspective.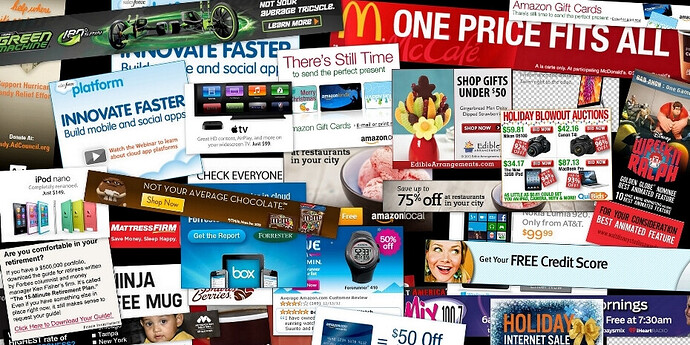 Forum Ads
From a personal perspective, I hate ads. Hate 'em. I bet you do too.
However, we are considering adding them to the forum. It would be of great benefit to us financially so we can support upgrades and general server stability, but we want to hear from our users how they feel about it, and what we can do make sure that IF we do it, we do it right.
To give you an idea of what the site would look like with adverts, I've borrowed the below image from our technology provider, Discourse.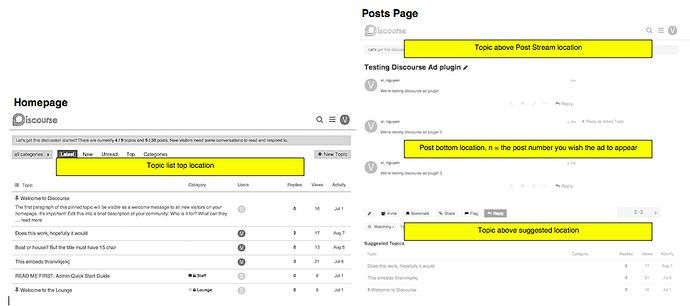 Available Locations for Ad Display
| Location Name | Description |
| --- | --- |
| Topic List Top | Ad will appear at the header of Discourse homepage |
| Topic Above Post Stream | Ad will appear in the header of all Discourse forum topics |
| Topic Above Suggested | Ad will appear in the footer above suggested topics of all Discourse forum topics |
| Post Bottom & Nth Post | Ad will appear on the stipulated nth post within a topic. So if you have 5 posts in a topic and you want the ad to display after on the 2nd post, put 2 in ad_platform_nth_post_code . |
This doesn't seem too intrusive. We would also look to utilise house ads to promote our own content, so you could expect to occasionally see ads for our YouTube channel, the XboxEra Podcast or even YHMAH (You Had Me At Halo).
Give us your Feedback
So, that's the plan, at the moment. We do plan on offering our Patrons an 'Ad-Free' Experience as one of the benefits of supporting us in that way, but for those of you who utilise the platform we've built and maintain and can't support us in that way, ads allow you to do so passively.
But how do you feel about it? Be honest - will you just turn on Adblock and not mention it ever again?
Or will it put you off visiting the site entirely?
We're very aware this is a touchy subject for all - so please give us feedback so we can discuss internally.
Thanks for reading.
Sik
QUICK FIRE POLL
Are you okay with ads on XboxEra
I'm fine with it!
I hate it, and by extension, I hate you.
I have my thoughts on it (here's a post detailing them)