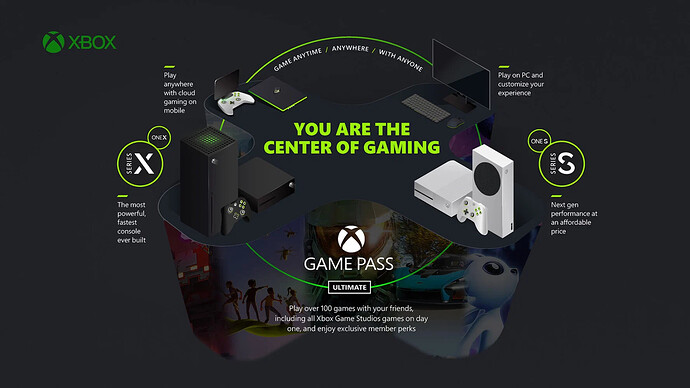 xCloud is expanding even further, this time coming to TVs in the form of an app, with only a controller required. There really shouldn't be any surprise here.
Some important things I read:
Xbox is working with several TVs manufacturers to bring xCloud to TVs.
New subscription offers for Xbox Game Pass are being offered (potential family plan?).
Xbox is building it's own streaming services, to be able to be used on any monitor/TV.
Cloud gaming coming to Australia, Brazil, Mexico, and Japan this year.
xCloud servers getting closer to being upgraded to the Series X.
Goal is to release a new first-party game every quarter.