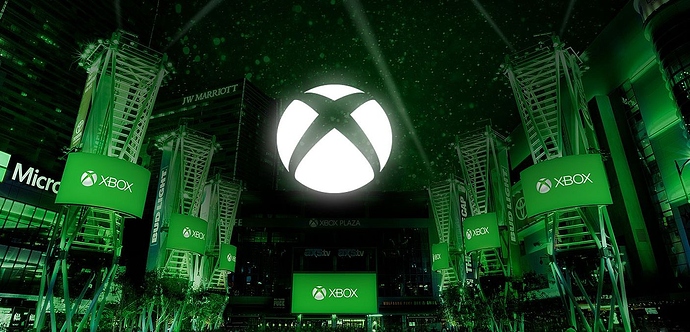 While E3 shows (and this year's showcase) have been rather hit or miss, I genuinely think that future E3s and XOs starting as soon as next year (if the ink dries on the Bethesda deal by then) will be absolutely spectacular. Barring some events held back for Gamescom and Game Awards, we are looking at the gameplay reveals and trailers of the following games at some point over the generation:
Hellblade 2
Avowed
Fable
State of Decay 3
Halo Infinite again (if not out by E3 2021)
Starfield
The Elder Scrolls 6
Everwild
Forza Motorsport
As Dusk Falls
Age of Empires IV
Project Mara
As well as announces, reveals and later demos for:
The Outer Worlds 2
Arkane AAA Game

#1

Arkane AAA Game

#2

The Initiative's Debut Game
Roundhouse Studio's Debut Game
Compulsion's New Game
Tango's Next Game
Forza Horizon 5
Gears 6
Untitled Halo Spinoff (I believe it is in development)
Project Missouri
Mojang's New Project
Id's next title (Doom?)
Alpha Dog's next title
InXile's AAA RPG
Double Fine's Multiplayer Game
MachineGames' Next Game
New titles from Global Publishing
Oh, and I forgot to mention the updates to:
Grounded
Sea of Thieves
Forza Motorsport
Halo Infinite
Fallout 76
Elder Scrolls Online
Microsoft Flight Simulator
And if that's not all, how about we throw in some third party reveals and console launch exclusives such as:
Scorn
STALKER 2
Bright Memory Infinite
Oh, and that's just the stuff we know are coming or are 90% sure based on prior announcements. It's not like Id, MachineGames, and Tango will only release one game if this is another 7 year generation, right? (knock on wood). And who knows what happens with Obsidian, PlayGround, InXile, all the fine studios MS now owns after they get more experience under their belts with the tech. And who knows who else may join the family now. I thought this was the end, but Satya just threw a wrench into that idea.
And as we know, all of these title, day one, Xbox Game Pass. Friggin' insane, and the hype as we see the fruits of these investments will be insane. We're gonna need a bigger stage, and a longer runtime!