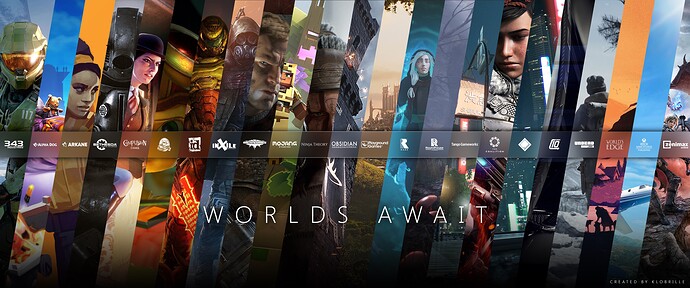 What should be an Xbox showcase? Is one showcase enough? This is a commonly phrased question in our Xbox community and in the forum.
Xbox has these events primarily every year:
XBox E3 showcase - in 2020, they had two events like this one. ID@Xbox currently shows up here.
XBox fanfest - not a showcase, but sometimes serves as a useful mini-conference for announcements
MineCon – probably among the largest of the lot, and strangely ignored by the Xbox community
Xbox will have 23 studios after the Zenimax acquisition is complete. There are rumours that they expect to grow even more to service AAA games into Gamepass at a regular cadence.
There are huge opportunities here, and an understated opinion that seems to be bubbling up is that one hour and one day for Xbox showcase has to be a thing of the past. This is especiallly, given the fact that there are too many teams vying for attention – whether it is an upcoming game or a cinematic preview of something in early development.
Even Zenimax/Bethesda comes with two events: Bethesda at E3 and QuakeCon.
Xbox has publicly stated that PC is now considered an Xbox platform and games will release day one on PC, Xbox and Xcloud (for Android now, and iOS in the near future). This announcement suggests that PC will have a prominent place in the Xbox roadmap. There are games like Age of Empires 4 which do not make much sense in a purely console showcase at E3. Although, it was shown, the showcase is aimed primarily at console players who look at Age of Empires 4 rather cluelessly.
Does this warrant a separate showcase (or a mini showcase) for PC and Xcloud gaming?
Xbox and the Gamepass team invest in smaller indie studio projects too through initiatives like Chris Charla's ID@Xbox. These indie projects tend to get lost in the larger event. Also, the gaming media pays lip service to indies and does not largely care about them, at showcase events. Do small indies need their own event at Xbox?
Given this prologue, and the influx of 5 events already, I would like to know your thoughts, about how many events does Xbox need to do in a year, and what is the cadence of doing this?
There is also the question of how do they need to produce the online showcase, this year due to Covid, until a post-covid E3 becomes real. Useful examples of great showcases include the one by Xbox in 2020, the Apple showcase, the Google io showcase, Playstation showcase, the Nintendo showcase, and the Game Awards event. These are good examples of the range of high quality events with very different styles.
Although, the lead question is a good starting point about Xbox needing more than one showcase, this thread has been constituted for the community to think together about Xbox showcases in general.