Great idea. I'm at a bit of a financial problem ATM, so might try to do an ultra cheap version by using black insoles and cutting them to fit and then double siding them on
Thrifty! Insoles are usually designed with some grip to keep them in place. Maybe try them out before the double sided tape (if I inferred the end of that statement correctly)? I've found tracing on cardboard or poster paper then trimming with an exacto (model) knife works well. But not as well as letting my wife trim; she's much more creative and effective in crafts.
So, I found an easier solution. Found this on the £1 shop.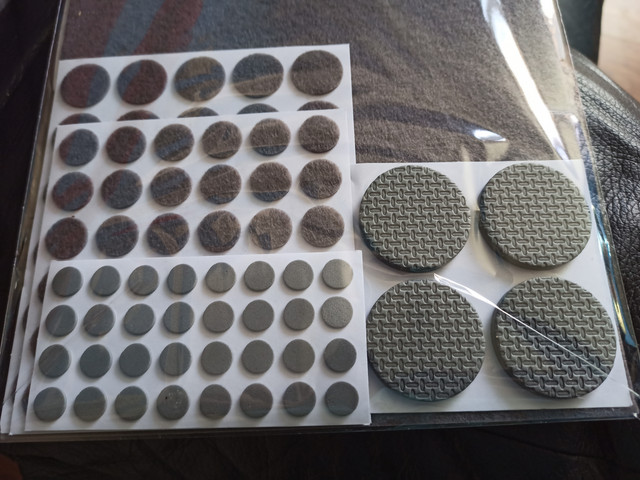 Those 4 bigger feet will be cut to size. Seems like the ideal scenario now.
Oh, furniture pads! If they stick, they'll work! I used something nearly identical to pad the back of my Elite controller paddles so they weren't quite to easy to accidentally trigger. Now I've trained myself with them and can't play without the pads on the paddles!