honestly we need less of these tbh lol
Aint this what Typhoon is gonna be anyway
No this is still a rumor so we dont "know" that its happening. For all we know Sony could had come in last minute.
Fully agree with you, but this could be one of the projects that Zenimax Online is working on.
Funny how we gone from "Wolfenstein 3 will be announced at this E3" to "Welp, Wolfenstein 3 may not even be in development right now"
Saw another comment on Reddit about Xbox buying ad space for Starfield for this year. I wonder if that's going to mean we might see more ads after E3, even if that's still very, very early. The same person also mentioned what we heard a while ago, that several devs left BGS. Skullzi had a rather click bait video about it, because later on he went all "nothing to worry, since the game is almost done."
We all thought it was close to being done, so we thought nothing of devs leaving and pursuing other opportunities. Now you kinda start to wonder why they left so early. Maybe their work really was done. But still, it'll be a good thing to finally see something tangible at E3.
Bone breaking action confirmed.
Ok, Hellblade 2 Combat: what do you want?
Slow, Methodical and Brutal Combat
Fast, Hack'n'Slash Combat
After a lot of thought, I hope they don't go the hack'n'slash route with Hellblade 2… They should expand Senua moves and add more variation, but nothing outside of reality. I don't want a DMC Hellblade.
If there are multiple slightly different versions of information - it could also suggest a 'leak' hunt in progress internally.
The movie industry does this. (Specifically, Disney and Marvel)
Catch the company leaker by the nature of the information that comes out in the media.
Slow and methodical, but I want deeper combos and different weapons or fighting styles, some kind of skill tree and deeper progression.
Moon pushed hard for it to be published on Switch. In a few interviews, you could clearly see that Phil ws not impressed with the situation behind Ori coming on Switch.
I'm kind of glad they did Ori on Switch because of the additional levels of optimizations they were forced to make which then benefited the Xbox versions.
This is a concept build - not an early build. Every studio does this. Rare would have used to pitch the project.
Todd will not be referring to this, btw. Once level designs start, you start seeing game sections in development. And for an rpg there would be a few hundred of these sections.
If you are going to see concept builds, watch the Hades development process for concept builds.
The most impressive concept build is by Double Helix to pitch for Killer Instinct.
The second option goes against what to me makes Hellblade what it is (To me). A close and grounded personal experience.
Ninja Theory is not a big company, I am not expecting Hellblade 2 to be ready for e3. Hellblade 2 is being developed by a small team, the Microsoft acquisition hasn't changed the studio culture other then the company having access to more resources and a larger budget.
Could had made the game good …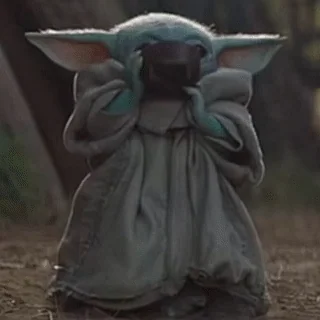 this is hard to believe when apparently MS approached Studio MDHR about making a switch port for Cuphead. MS be weird as fuck sometimes, they wanted Cuphead on Switch but it's still not on gamepass, what the actual fuck
This is not true in the slightest.
Xbox could had said no and thats it lmao.