Originally published at: https://xboxera.com/2021/06/23/worms-rumble-is-seemingly-shadow-dropping-on-xbox-game-pass-later-today/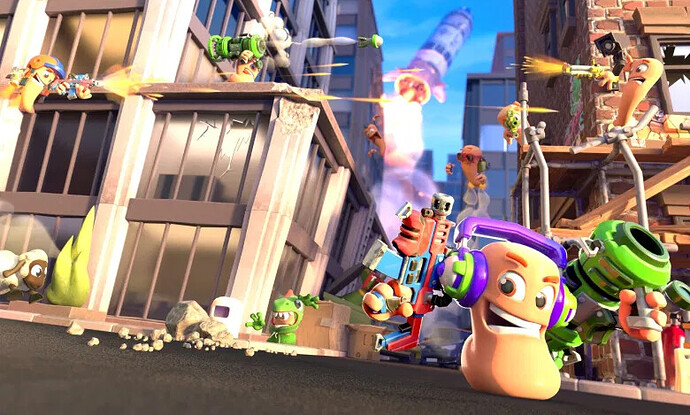 As we reported last week, Team17 announced that Worms Rumble would be releasing for Xbox One and Xbox Series X|S on June 23 — which is today in some timezones. And as it turns out, the game is yet another one to join the Game Pass catalogue on day one!
For our surprise, the former PlayStation console exclusive is now showing up on the Game Pass app on Xbox. The game weighs in at 9.06 GB and you can download it right now!