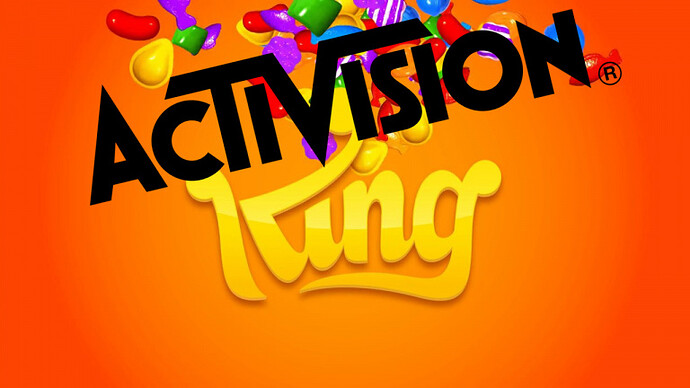 I think this is an overlooked aspect of the Activision acquisition: if the deal goes well, Xbox will become de facto one of the main players in the highly competitive mobile space (Candy Crush, COD Mobile, etc).
Although there is way way bigger than King (Tencent, Zynga…) as the mobile market is a lot more competitive and crowded than the console market, but King is for sure way way way bigger than Bethesda's Alpha Dog Games with like 30 or 50 people.
And what this could mean for Game Pass along the road.
And as every major player like Supercell ($8.6B in 2016), Glu ($2.4B in 2021), Zynga ($12.7B this year), King ($5.9B in 2016) were being swallowed up by either EA, Tencent, T2 or Activision, you could think that the door was more and more closed for MS or that they weren't interested that much (even though they had Fallout Shelter, Minecraft or recently a deal with Tencent's Timi to make Return to Empire in China).
Windows Central wrote an interesting article about that
Where it gets interesting is that Microsoft will also own mobile publisher King. If you look at the earnings numbers from Q2 2021, the King team (33 per cent) generated more revenue than Blizzard (23 per cent). Microsoft will be able to use King's team to further build out their rich franchise portfolio, mirroring how King developed a mobile game for Crash Bandicoot that reached 27 million downloads just in two weeks. Just imagine Fallout's Pip-boy or Doomguy in a similar runner!
For the Metaverse + E-Sport as well:
As the owner of Minecraft, Microsoft was already a big player in the metaverse. The acquisition of Activision Blizzard might just make it the de facto leader. It fuses Microsoft's expertise in technology such as cloud computing with Activision's development capabilities across all platforms, not to mention player base of 400 million and Call of Duty and Overwatch esports leagues. It's an ideal platform from which Microsoft can launch its vision of the metaverse.