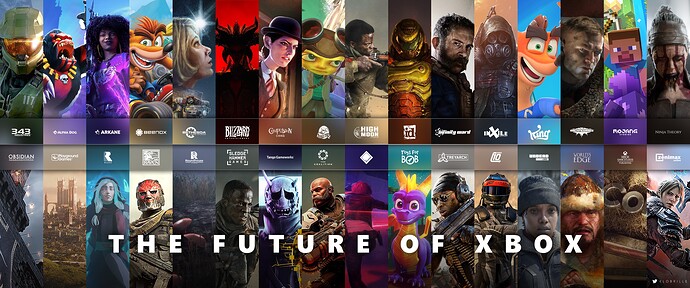 "Upon close, Microsoft will have 30 internal game development studios, along with additional publishing and esports production capabilities."
Sometime, hopefully in the not too distant future, XGS + Bethesda + Activision Blizzard will be firing on all cylinders with the devs happy and making the games they want to make.
If we take Klob at his Squirrely word, and in addition to the leaked Xbox Global Publishing games…
WHAT COULD AN XBOX GAMES SHOWCASE POSSIBLY EVEN LOOK LIKE?
Could we be seeing a two day event with Acti-Blizz + Xbox, then Bethesda doing it's own thing? A multihour show? Multiple events scheduled throughout the year?
What the hell can we possibly expect with this?