Good morning all.
@Aetain and I both got this email this morning Australian time about updated shipping for the Series X consoles we both ordered.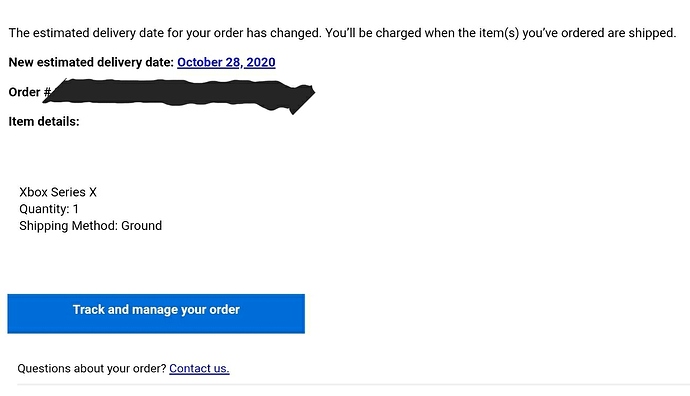 As you can see, the updated date is the 28th of October. Generally, this would be the date that they would charge you for the product but I have dealings with Microsoft across the board and they charge for product when it ships.
So it could be that to offset potential covid related shipping delays, consoles could be arriving in the first week of November.
Also, as a general notice, make sure you have your money allocated to your accounts to pay for pre orders.