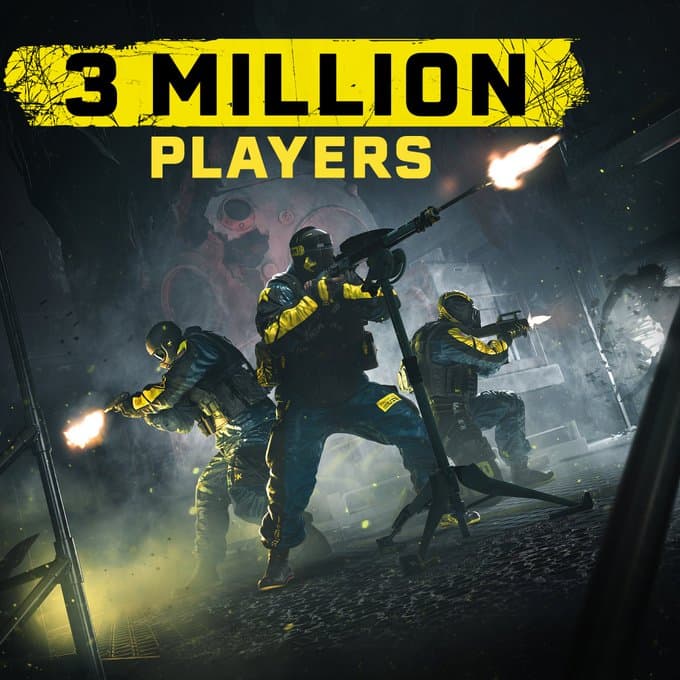 Originally published at: https://xboxera.com/2022/01/26/three-million-people-have-played-rainbow-six-extraction-since-it-launched-last-week/

The most recent Rainbow Six title Extraction has surpassed three million players within its first week. The game launched on PC, Xbox and PlayStation last week. It was included in Xbox Game Pass and PC Game Pass on day one. Ubisoft didn't share how many people played the game on PC, PlayStation or Xbox per platform, but it's safe to assume many people have tried this title thanks to its presence on Xbox Game Pass.
Rainbow Six Extraction is a co-op multiplayer game – which can be played solo – for up to three players. It's based on a limited mode in Rainbow Six Siege called Outbreak. It's an objective based tactical shooter in procedurally generated locations. It relesed on January 20th and is available on PC, PlayStation 4, PlayStation 5, Amazon Luna, Google Stadia, Xbox One and Xbox Series X|S. You can read our review of Rainbow Six Extraction here.