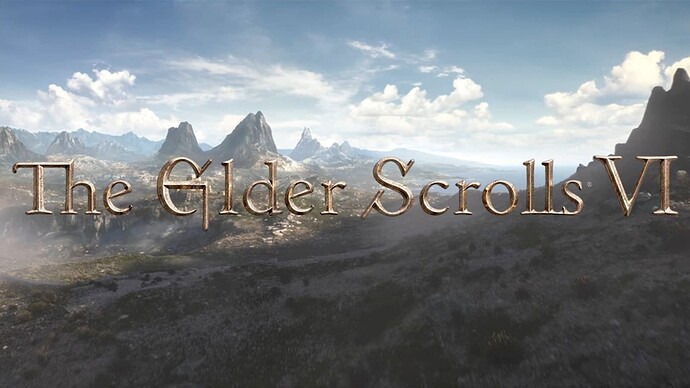 Although it's still a ways off - potentially 4-5 years - I am incredibly excited about the prospect of getting to play the next main entry in the Elder Scrolls series.
The Elder Scrolls V: Skyrim introduced me to open-world gaming. I believe Bethesda did such a good job with this game that its impact can still be felt today, having influenced a sheer amount of games, from AAA tentpoles to smaller indie titles. I would even bring the argument forth that Skyrim greatly contributed to the general shift toward AAA open-world games that started with the Xbox One and PS4 generation and is in full swing currently. It's interesting to note that even as of today, The Elder Scrolls is a series without equal. Sure, games like Dragon Age: Inquisition, The Witcher 3, the modern Assassin's Creed trilogy, Horizon: Zero Dawn, Ghost of Tsushima all boast beautiful open worlds, but the amount of gameplay freedom you encounter in The Elder Scrolls is still unmatched.
So, this begs the question: Where will the series go next? Which areas are likely targets for innovation? I like to think of The Elder Scrolls VI as another hugely impactful game that will drive game development of future games. How will the game set itself apart from the industry darlings that came before it and its contemporary rivals?
Two areas I can see innovation taking place are:
NPC behavior
Procedurally generated open world
Feel free to speculate away in here! I'd love to hear your thoughts on this.