Originally published at: 'The Outback Update' and the 'Emerald Coast Austrialia' DLC for theHunter: Call of the Wild, Coming Soon to Xbox Consoles - XboxEra

Developer Expansive Worlds of the Avalanche Studios Group has unveiled the latest DLC expansion coming to theHunter: Call of the Wild. Dubbed the 'Emerald Coast Australia', this expansion takes players to the outback teeming with life. Featuring 14 new species, new story and side missions, and the Zagan Varminter bolt-action rifle. This DLC also launches alongside 'The Outback Update', which will feature bug fixes, gameplay improvements, and a free Australian-themed hunting skin fit for living in the world of the upside-down.
Both content packs are marked as coming soon. theHunter: Call of the Wild is a hunting adventure first-person shooter where players take on challenges to hunt down some of the most vicious game—alone or with a friend. theHunter: Call of the Wild is currently available on Xbox Game Pass for PC, cloud, and console.
Have a gander at the release trailer and press release below.
---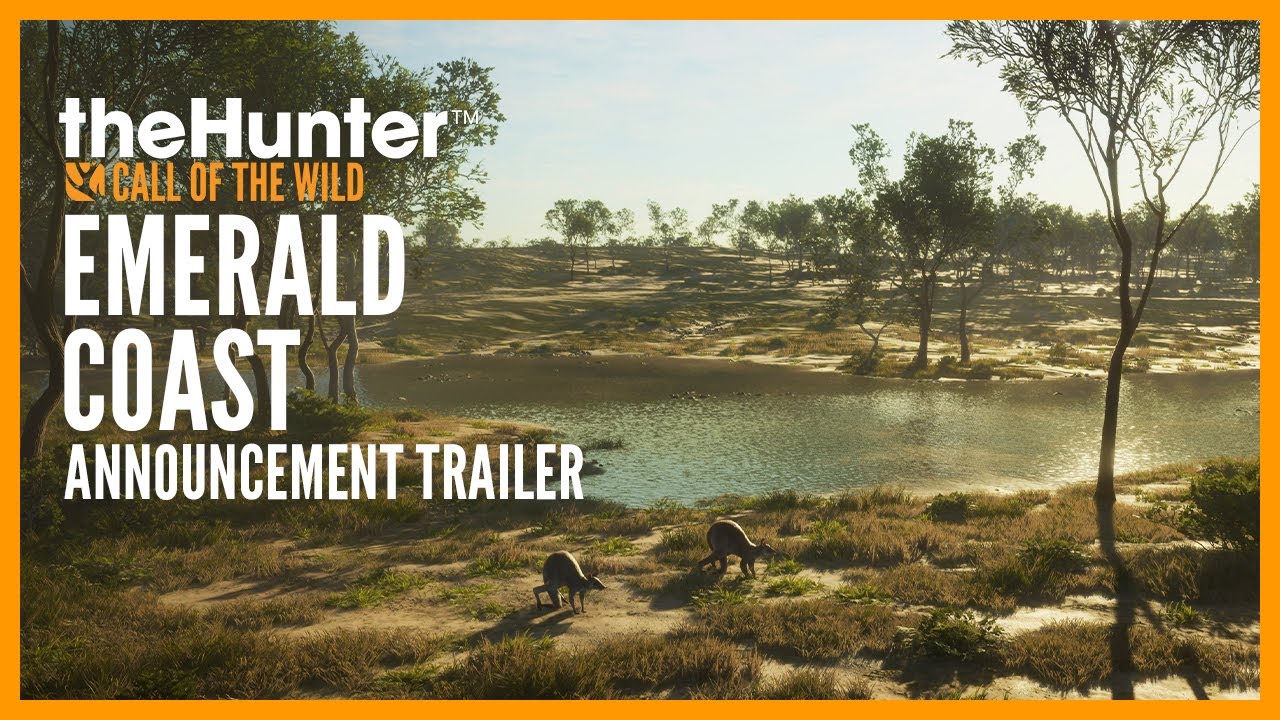 Expansive Worlds Announces All-New Australian Hunting Location for theHunter: Call of the Wild 

STOCKHOLM – May 23, 2023  – Expansive Worlds, a creative division within Avalanche Studios Group, today revealed the next paid DLC map for their immersive open world hunting game, theHunter: Call of the Wild. Titled Emerald Coast Australia, this highly-anticipated new hunting location features a diverse open world that teems with life, 14 animal species, including iconic fauna such as Kangaroos and Crocodiles, new side and story missions, and the new Zagan Varminter .22-250 bolt-action rifle.  

"We have one of the smartest and most engaged communities around, and they've been correctly suspecting for some time now that Australia would be our next hunting destination", said Troy Schram, Lead Game Designer on theHunter: Call of the Wild. 

"We're thrilled to finally confirm that their suspicions were right, and can't wait for them to discover all the unique animals and diverse environments that the Australian outback has to offer". 

Emerald Coast Australia – Key Features: 

Explore the Australian outback, subtropical bushlands, and tropical rainforests, and experience the natural wonder of its stunning wilderness.  
Hunt some of Australia's most iconic fauna, including the Magpie Goose, Banteng, Saltwater Crocodile, and Eastern Grey Kangaroo.  
Additionally, this update introduces a new 'Great One', which will be available for free for all players. Sightings of this majestic animal have been reported in Emerald Coast and Hirschfelden Hunting Reserve! 
Make new friends and work together to protect the region's beautiful but fragile ecosystem through side and story missions focused on conservation, cooperation, and community. 
Expand your hunting arsenal with the new Zagan Varminter .22-250 Bolt-Action Rifle. Light and comfortable to shoot, it's the perfect companion for any hunting trip. 

Also, releasing for free alongside Emerald Coast, the Outback Update adds a new Australian-inspired character outfit, a redesigned Harvest Screen, multiple bug fixes and improvements, and more. Stay tuned for the full update notes!  

Emerald Coast Australia is coming soon to PC and console platforms. Players can wishlist it now on Steam and Epic Games Store.  

theHunter: Call of the Wild DLC Packs Press Release