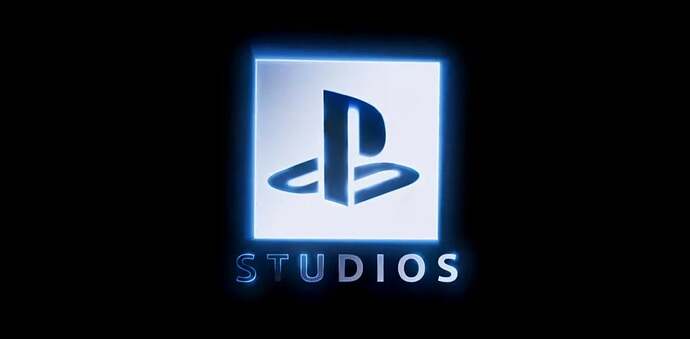 So I'm playing God of War Ragnarok. Loving it too, it's a very good game that's a significant step up over how middling I found the 2018 game, and addresses a lot of my complaints about it. Even in isolation, this is a really well designed game, truly a great work of game construction.
But holy fucking shit it has zero faith in its player to actually be able to pick up on any of that brilliance. It feels the need to constantly spell out everything. To an insane degree. Entire puzzles and areas are outright fully spoiled by companion characters – sometimes within a few seconds! If you don't right away get to actually solving the exact puzzle the game wants you to solve in the exact way it wants you to solve it, it assumes you're a fucking idiot and flat out and explicitly tells you what to do and how to do it. Those amazing areas it creates for you to explore? Nah, fuck that exploration, if you so much as look the wrong way, Mimir or Atreus will tell you why you are wrong and how not to be wrong.
This is not exaggeration. I just finished a dungeon. Amazingly well designed dungeon, with some great encounters, and some strong story and writing moments as well. This should have been the best part of the game so far. Instead, within this dungeon, every single puzzle was spoiled within seconds (one was spoiled BEFORE the animation that played as I entered the room was even completed). Every single one without fail. I was no longer playing the game, I was just trying to keep up with a very impatient backseat player who was literally spelling every single thing out for me.
But that's not good enough for the game. I love the looping design of this dungeon. It's got a classic Zelda dungeon style layout. It's the kind of thing that I as the player love putting together as I get a sense of the space and understand how different areas relate to one another. So. Rather than letting me piece it together and gain the appreciation of an explored space for myself? Every single time we open a shortcut or complete a loop mimir or Atreus make sure to call attention to it. Every. Single. Time. And at that point, you have ruined all the satisfaction and appreciation I would have had had I been allowed to piece this shit together and figure it out for myself by spelling all this shit out for me. What should have been my favorite part of the game just elicits an "it's cool" from me and then makes me mad that the game went out of its way to crap over any potential for enjoyment I could have derived from it instead.
The worst part is, this isn't limited to just God of War Ragnarok. If you remember, Horizon Forbidden West got mauled by players and critics for this exact thing earlier this year (at the time I truly thought it would be impossible to get worse, but holy shit Ragnarok manages it. And it's even worse because unlike Horizon, Ragnarok is an actual good game that I am enjoying, so having shit spoiled for me this way only pisses me off more). It's just been a trend across Sony's whole portfolio in the last few years. The original Horizon had this issue. Spider-Man 2018 had this issue. Days Gone had this issue. Ratchet and Clank Rift Apart had this issue.
I've always hated it when games do this. This ind of intrusive handholding ruined Zelda for me once upon a time. It ruined Pokemon for me once upon a time. I hate Horizon because of this. I couldn't stand Red Dead Redemption 2 because of this. Metroid Fusion is my least favorite 2D Metroid because of this. Universally, for me, this is the worst thing you can do, which is, not letting your player play your fucking game.
The really bizarre part is, this is a solved problem. Like, believe me, I truly understand the need and necessity to ensure players can actually get through the game. I get it, I welcome these kinds of things as accessibility initiatives, I think all games should include them as possible. I even think they should be the default. But let me fucking turn it off, or at least, turn it down. I have zero problems with this option existing for players who need it, but for someone like me who doesn't, who just wants to be allowed to enjoy the game at his own pace, this is bordering on game ruining. And what's annoying is that Sony's premier studio solved this problem years ago. Naughty Dog games also include hints from companion characters, but they are always mapped to a button prompt. If you've spent too long on any puzzle or area, a prompt shows up next to your companion character (or on the player character if you're by yourself then) that if you press it, tells you what to do. If you don't, the game lets you figure it out yourself. It's perfect! You get the help you want, when you want it, if you want it, and otherwise the game leaves you alone. If you don't want to program a toggle for this sort of assistance (because I do understand it might be difficult to do so) then at the very least do this.
Right now, what I am reminded of is Wii era Nintendo. When they suddenly had an all new audience of less engaged players, and they were so terrified that they would get lost or overwhelmed and drop the game, and so they included all these obnoxious aids and assists that were unavoidable that would outright spoil shit for you (this hit a nadir with Fi in Skyward Sword). That's the level we are at (it's actually a bit worse because since unlike in those old Nintendo games, the aids and assists here are all voice acted, so you can't avoid it unless you've literally muted the game and turned subtitles off). I hated this shit then. I hate it now. It's terrible because Ragnarok is legitimately a great game – but it has no faith in its player to appreciate that, and so it makes sure to baby and handhold you, to the point that any engagement or satisfaction from its brilliance you may have derived is undermined.