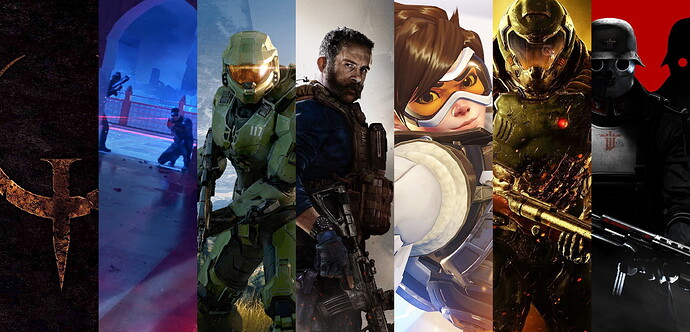 Assuming Activision goes well + Rare + Bethesda, the roster of established FPS franchises is really shaping up to be fantastic. As a big fan of FPS and all of these games (just Overwatch I've never played), it's pretty crazy.
Quake
Perfect Dark
Halo
Call of Duty (Modern Warfare + Black Ops + Sledgehammer) + Warzone
Overwatch
DOOM
Wolfenstein
Will also mean that all these studios will certainly be able to share tools, feedback, anti-cheat systems and expertise when developping first-person shooters going forward. Even Arkane as they're doing first-person games (even if it's immersive sims first and foremost). Or even BGS with Fallout 5 (though Fallout 4 already had greatly improved systems compared to Fallout 3).
Activision has some very strong FPS studios (Infinity Ward, Treyarch, Sledgehammer, etc…) with a lot of developers and some impressive tools. Really exciting.