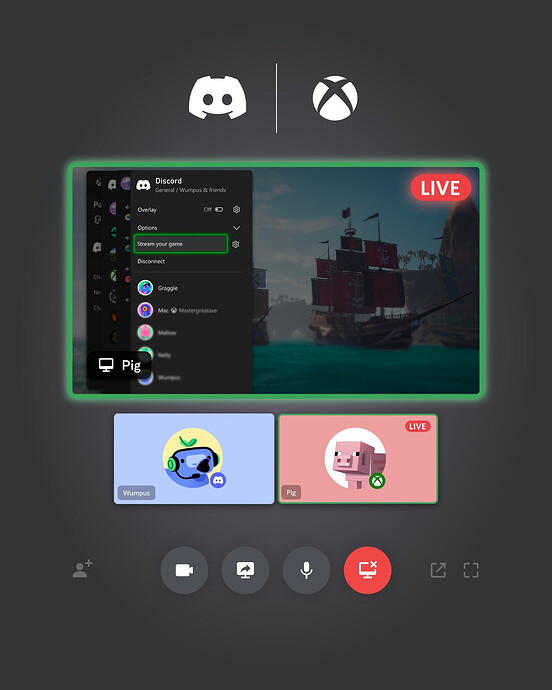 Originally published at: Streaming Xbox Games to Discord Coming Soon, Xbox Insiders to Test this Week - XboxEra

Announced on Discord's blog, soon Xbox users will be able to stream their Xbox games directly to a server or a DM group. Just like how you're able to join a server or DM group call at the moment, streaming your game to those groups will be as easy as talking to your friends.
Our most requested feature is becoming a reality: streaming games from your @Xbox directly to your friends on Discord.

Playing games always feels better when you have your squad cheering you on. A subset of Xbox Insiders can stream to Discord starting today, with availability to… pic.twitter.com/Gz33yZsVyO

— Discord (@discord) August 2, 2023
Per Xbox Senior Social Media Manager Stein, Xbox Insiders will be able to start testing this feature this week as well. Remember to get the Xbox Insider Hub app from the Xbox Store if you're interested in testing out this feature.
Xbox Insiders! You will be able to test streaming to Discord starting this week!

A big shoutout to our partners at @Discord and the great Xbox Engineering teams for working hard to get this feature rolling. 💚💜 https://t.co/fjD3ikLhjW

— Stein (@steinekin) August 2, 2023
You'll need to hook your Discord account to your Xbox account, which you can do from your console's system settings. Either that or the Discord app on PC or mobile. Follow the instructions on Discord's blog post for more information.