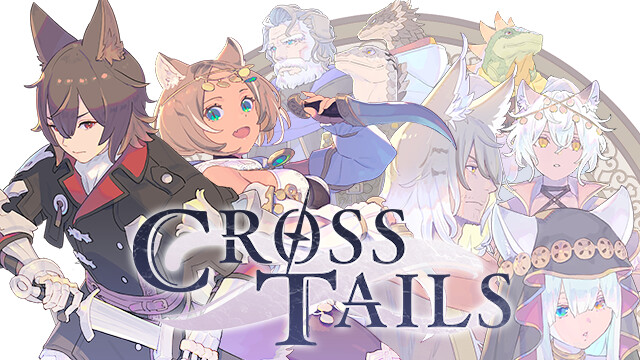 Originally published at: Strategy RPG 'Cross Tails' Crosses Paths With Xbox Consoles and PC July 20 - XboxEra

Developer Rideon and publisher KEMCO have announced that their strategy role-playing game 'Cross Tails' will be coming to Xbox consoles and PC on the 20th of July. The game takes players to the heart of the battle between the canine Kingdom of Ranverfurt and the feline Republic of Hidiq, play the story of both sides, and learn what might ultimately be lurking behind this decade-long feud between the two factions.
Have a gander at the trailer, screenshots, and press release below. Cross Tails will support Xbox Play Anywhere, which means full cross-buy and cross-save support between consoles and PC. A demo will be available for PC at the Steam Next Fest on the 19th of June.
---
Press Release

Cross Tails for PC & Consoles: A strategy RPG playable from two points of view is coming to PC & consoles on July 20th! Demo now available for Steam for the upcoming Steam Next Fest!

Jun 8, 2023 – KEMCO proudly announces the release of Cross Tails for Xbox consoles, including Xbox Series X|S, Xbox One and Windows devices, Steam™, PlayStation®5 / PlayStation®4 (supporting Cross-Buy) and for the Nintendo Switch™ family of systems set to hit each regional storefront on July 20, 2023. A special demo is now made available on Steam™ today and joining the upcoming Steam Next Fest: June 2023 edition starting June 19, 2023!

Overview

Immerse yourself in the gripping tale of Cross Tails, a tactical strategy RPG set in a war-ravaged world. For over a decade, the canine Kingdom of Ranverfurt and the feline Republic of Hidiq have clashed, their deep-rooted animosity etched in the memories of their people. Now, as a player, you will delve into a story-driven plot playable from both sides that ultimately unravels the secrets behind this conflict and the influence of an ominous third power.

Story

The Kingdom of Ranverfurt, a country of the Hundians, and the Republic of Hidiq, a nation of the Felis. It has already been a decade since the war started between these two nations as neither side is able to put an end to it. The hatred between the two peoples is so deep as if it was imprinted in their memories…

Game Mechanics

In turn-based battles, players can enjoy highly strategic combat that takes advantage of the varying elevation of the terrain and character orientation. The game also features a high degree of freedom in character development, including class changes, skill trees, and faith selection. Aim for victory by utilizing a total of more than 30 classes, including the heavy knight who serves as a wall in the vanguard and the archer who excels at long-range attacks.

Demo Overview

– You can play until the end of Chapter 6 of the 'Republic of Hidiq' Story.
– You cannot select 'Free Battles except for the main story.
– You can select the level of difficulty to play.
– Save data cannot be carried over to the full version of the game.

Specification

■ Title: Cross Tails
■ Genre: Strategy RPG
■ Release Date: 7/20/2023
■ Platforms (Digital): PlayStation®5, PlayStation®4, Nintendo Switch™, Xbox Series X|S, Xbox One, Steam™
■ No. of Players: Single Player
■ Supported Languages: Japanese, English

Rating

ESRB Everyone 10+: Alcohol Reference, Fantasy Violence, Mild Language, Suggestive Themes
PEGI 7: Mild Violence

Cross Tails Press Release