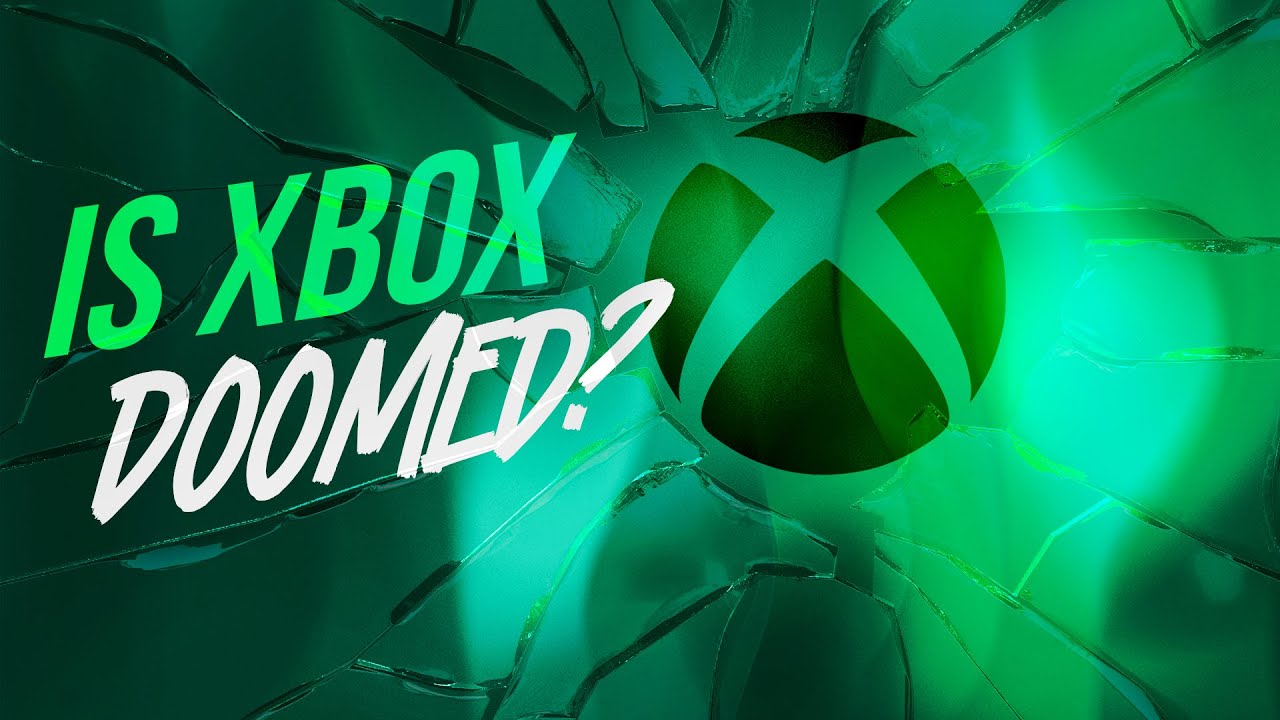 Originally published at: Starfield could be the best game ever made - it won't change how this industry talks about Xbox. - XboxEra

There's been a tonne of conversation online about Xbox in recent weeks, particularly since the release of the critically panned Redfall. I've been hesitant to even write my thoughts on the insanity being spouted online, purely because of the optics of it –"Oh, you have Xbox in your websites name? That means you're all fanboys."
Well guess what folks, we've heard that line before. We already got some delightful commentary when we gave Redfall an 8.5, and yes, we know – as an outlet, we're an outlier on that one. (Thanks for sticking with us, Dualshockers).
The nutshell is, if I can admit XboxEra is covering this industry from the perspective of a team that primarily plays on Xbox, in order to serve that audience, maybe it's time for the rest of the industry to consider that maybe, just maybe, they're looking at things through the lens of PlayStation?
But hey, this is my corner of the internet, and I'm choosing to say this out loud – even if it's not the wisest idea.
So let's set the stage and just say it, once and for all:
It doesn't matter what Xbox do, it doesn't matter how many great games they have and do release, they will always be the target for this sort of criticism.
It feels good to hate Xbox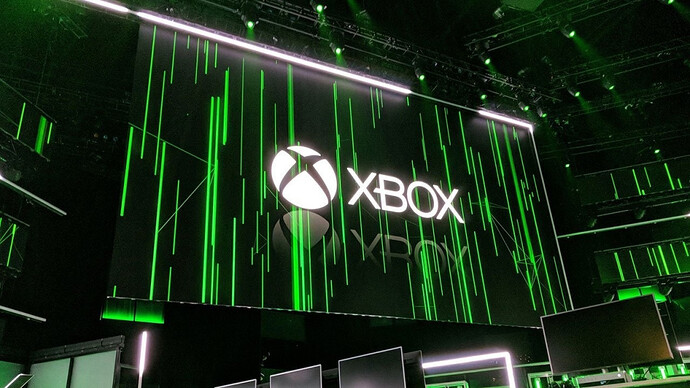 If you've been a 'fan' of Xbox for any number of years, these lengthy, often negative pieces of writing, paired with click-bait headlines and framed as opinion pieces are a normal part of the coverage of the platform. What's probably made your eyes roll into the back of your head at this point, is just how relentless they are of late – even from the journalists that are supposed to be the adults in the room.
Microsoft and the Xbox platform have to operate in a world where for every AAA multiplatform game that exists, they are competing against a ratio of gaming outlets and journalists that will always choose PlayStation first. They are, after all the most popular platform (that isn't a Switch) so you might think that quite naturally, writers and websites will think about their SEO rankings, and always choose the platform that is most likely to be searched for online. Except, Xbox, at least according to Google Trends, is typically searched for more – worldwide. Surprise, these negatively slanted articles really do get clicks.
If we look at the recent reviews of Jedi Survivor, when publisher EA would have asked outlets what platform they'd prefer their review code for coverage – over 75% of reviewers, given the choice, chose PlayStation, out of the 142 reviews available on Metacritic.
This is par for the course – the majority of multiplatform reviews since the Xbox One generation lean the same way. I think the reason for this is pretty simple – it's where the majority of folks working in this industry prefer to play.
Microsoft and by extension, Xbox, will never be able to compete with that. Even when Xbox, as a platform, produce incredible titles like Hi-Fi Rush, you'll see the narrative subtly shift online. This is now a Bethesda success, and not something Xbox should be allowed to take credit for.
Even then, despite how genuinely great Hi-Fi Rush is, it doesn't 'count'. It's not "AAA" enough. It's cartoony. It's for kids. Microsoft didn't release enough games in 2022, so we can't give them too much credit. And so on.
When Redfall released 4 months later and was then subsequently critically panned, it then switched back and became a Microsoft failure. And now, according to the internet at large, Xbox is once again, doomed.
Stop me if you've heard this one before.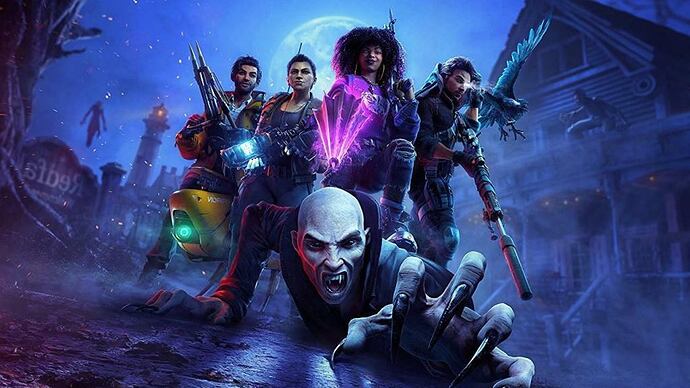 The reality is, for many practicing members of the gaming media, Xbox is simply not the platform they like to spend their time with. Sony and PlayStation, as the market leader, have set the expectation as to what types of games should "count" as quality 1st Party releases. Microsoft's entire business model is more broad, with those types of games being merely one flavour amongst the buffet they've laid.
So many video games feel more like movies in the way that they are constructed now, and while it's not to my tastes, if you want to win Game of the Year at the Keighly's, that's what you need to have on your platform. That's now the expectation for what AAA gaming is, and it all combines to create where a world where only these kinds of games truly "count" towards success and recognition.
Microsoft, and by extension Xbox, haven't really fully leaned into that world – yet. They tend to have far more variety in genres as an actual publisher than most, interestingly earning them an award for best publisher in 2022 across a myriad of genres of games released in 2021.
It is very rare for a publisher to average above 80 for its releases across a single calendar year. But how often does a company average above 85 ? Never…until this year.

2022 Game Publisher Rankings: #1: Microsoft (Xbox Game Studios) – Metacritic
Following the release of Redfall, Phil Spencer recently appeared on the XCAST via KindaFunny and made the following statements, all loosely around the very topic I'm trying to discuss.
"We're not in the business of out consoling Sony or out consoling Nintendo"

"There isn't really a great solution or win for us. And I know that will upset a tonne of people. But the truth of the matter is when you're third place in the console marketplace, and the top two players are as strong as they are and have in certain cases very discrete focus on doing deals and other things that make being Xbox hard for us as a team – that's on us, not anybody else."

"But I know some people want to hold us up as just being a better green version of what the blue guys do. I'm just going to say, there's not a win for Xbox in staying in the wake of somebody else. We have to go off and do our own thing, with Game Pass, with the stuff we do with xCloud and the way we build our games."
When I heard this from Phil, I wasn't surprised. Personally, I think this is the closest he's come in the many years he's been at Xbox in actually saying (almost) exactly how he feels. Because frankly, he's right.
According to the now constant stream of negatively slanted Xbox articles, across both YouTube and the wider games media, this is the "last chance for Xbox". Outlets and pundits are constantly and consistently fuelling the idea that these two platforms must be forever and always compared, with one always "winning" against the other. Sales must be compared, the games must be compared, the approach must be compared, and one platform, when all is said and done, simply has to lose.
And 'lose' Xbox will, because it's simply held to a very different standard than the rest.
Remember Tomb Raider?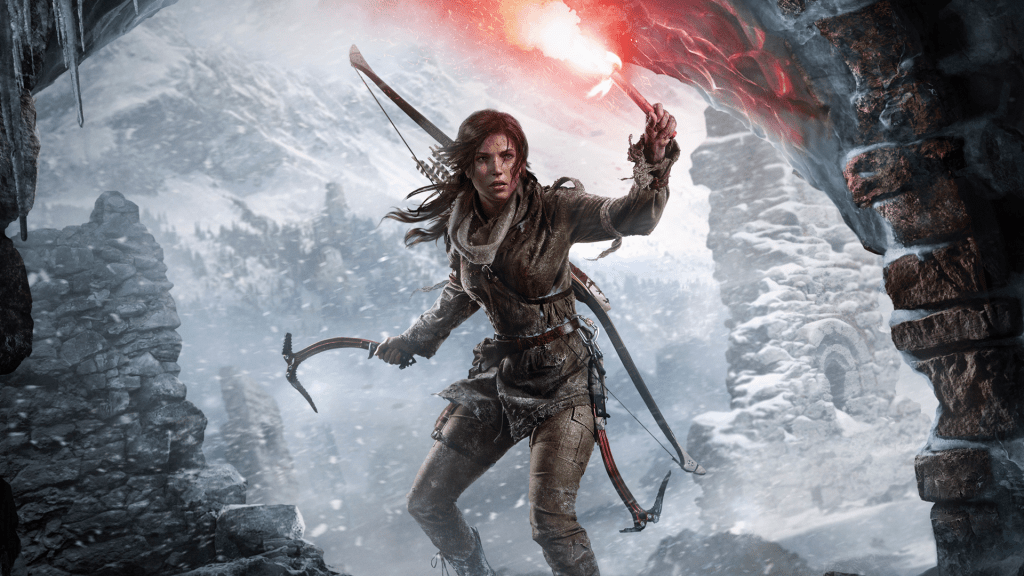 I'm sure you do. Back when a very underfunded Xbox division bought a years exclusivity for Tomb Raider to prop up their gaming slate, the gaming media ripped them apart. It felt almost furious, personal even – with gaming journalists going all in on Xbox and the developer in interviews. For how long? Is it coming to PlayStation? Can you say when? Why won't you say when?
Eventually, they relented, finally stating that yes, it's a timed, one year deal. That's all normal in this industry, right? Happens all the time. And yet…I'll challenge you to find that some energy from the media when it comes to the Xbox version of the Final Fantasy VII Remake. Or the Xbox version of Street Fighter V (which also had a side effect of removing an entire niche of fighting game fans from the platform entirely).
Now all eyes turns to Starfield
Following the aftermath of Redfall, Starfield can apparently no longer be just a good video game. 8 out of 10 isn't going to cut the mustard. The media cycle must continue, and the seeds are now being firmly planted that if Starfield is anything but the second coming, Microsoft and Xbox would have failed again. Am I alone that in thinking that this is the most ridiculous, nonsensical way of looking at this industry?
When Phil said that "There is no world where Starfield is an 11 out of 10 and people start selling their PS5's" it's my opinion he was referring to this bizarre narrative that exists where Xbox must be doing better than their rivals in order to succeed. He also said the Xbox One generation was the worst to lose. The underlying point being, in this digital age, consumers are far less likely to switch from one ecosystem to another than they were in previous generational transitions. The reality is, since the Xbox One, the majority of video game media switched right alongside the public in 2013 and because of that, Xbox will always be a secondary or even tertiary console.
Why can't Xbox just be doing pretty good on their own merits, you may wonder? Why do they need an answer to whatever PlayStation game is flavour of the month? Damned if I know the answer.
Either way, Starfield sure is coming, and initial looks at the title are promising. If it's 30FPS, I'm sure that'll make for a good headline, of course framed in a negative way with no understanding on the type of game engine, or it's complexity that makes that extremely likely, at least on console. What if it's not native 4K on Xbox Series X? I'm sure that'll be covered reasonably, with minimal hyperbole.
Yep, Starfield is on it's way alright. It's going to be a videogame, and afterwards, regardless of whether it's amazing or merely okay, Xbox will make more of those.
Xbox is doomed, indeed.