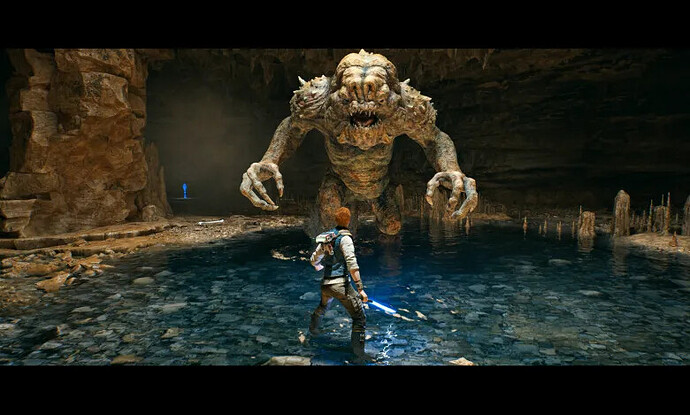 Originally published at: STAR WARS Jedi: Survivor's Sixth Patch Goes Live Today - XboxEra

Developer Respawn Entertainment and publisher Electronic Arts announced that STAR WARS Jedi: Survivor's sixth patch will be deployed today across all platforms. Have a gander at the patch notes below:
Various crash fixes across all platforms
Fix for bounty hunters not spawning
Fix for an issue where Caij would become invisible
Fix for occasional issue where "Find the Gorge's Secret" Rumor could not be completed
Collision improvements
Improved blaster handling
Fixes for Photo Mode
Wind puzzle on Jedha fixed
Updates to the holomap map data
The training dummy on Jedha was sneaking around. It has now been immobilized
Various bug fixes & Improvements
The developer will continue to work on known issues for future platform patches as of this writing.
Check out our review of the game here if you want to see what it's like to survive as a Jedi.