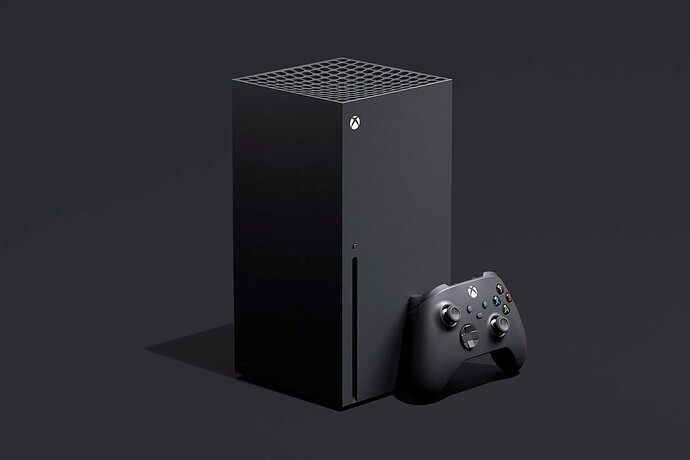 It's been six months since I switched over to the Series X so I thought it would be interesting to give my thoughts on it and compare it to others.
We have two Series X, with one being the kids.
We both had Xbox One X's prior to the upgrades, and the One X's were amazing consoles and hold a special place with me as it was the product of MS going all out to make up for the OG One. It was quality in every regard from build quality, quietness, design and performance. Microsoft skimped on nothing. It was even a HD Bluray player. They did this without worrying about the fact that the PS4 Pro was cheaper. I was kinda sad to say goodbye to it. But I did, and they were replaced by the two Series X's. With regards to form, it follows on nicely from the One X, using similar materials and schemes. It's obviously a fatter box, but it fits in fine with my cabinet. It's a similar level of build quality as the One X, however my sons Series X is quite loud on the disc drive when loading up a game from the disc. Was wondering if I should try and get it replaced, but it still works and I doubt MS will replace it. It's even quieter than the One X when playing games, which I never thought I would be saying as the One X was the quietest console I have had. So all in all it represents the same premium feel and experience as the One X. It's build quality screams quality.
The controllers are similar to the One X, however the addition of the share button (which I have never used, and don't think I will) is there. The d-pad seems an improvement over the previous gens. I will say however the plastic used does seem cheaper in feel in the new one. It doesn't feel the same quality of build now. It performs the same, so its obviously the same quality of internals, it's just the plastic.
While I have only really been playing last gen games, the fact that they are mostly enhanced it a bonus. The console gives the impression that it's not even getting out of first gear. It's not working hard at all. There's alot of power left on tap to use down the track.
So all in all I'm loving it. I'm rapped that MS kept the same feel as the One X rather than going for a totally different type of console like Sony did. Less is more, and I think it shows MS's direction of continuing evolution rather than revolution. Now let's bring on Halo and FH5.